We got into Chattanooga Friday evening and made a birthday fiesta for Whit's 30th birthday! Everyone was getting in at different times so we kept the evening low key with mexican, margaritas and a taco piñata filled with mini wine bottles and fun size snickers ….because you are never too old for a piñata.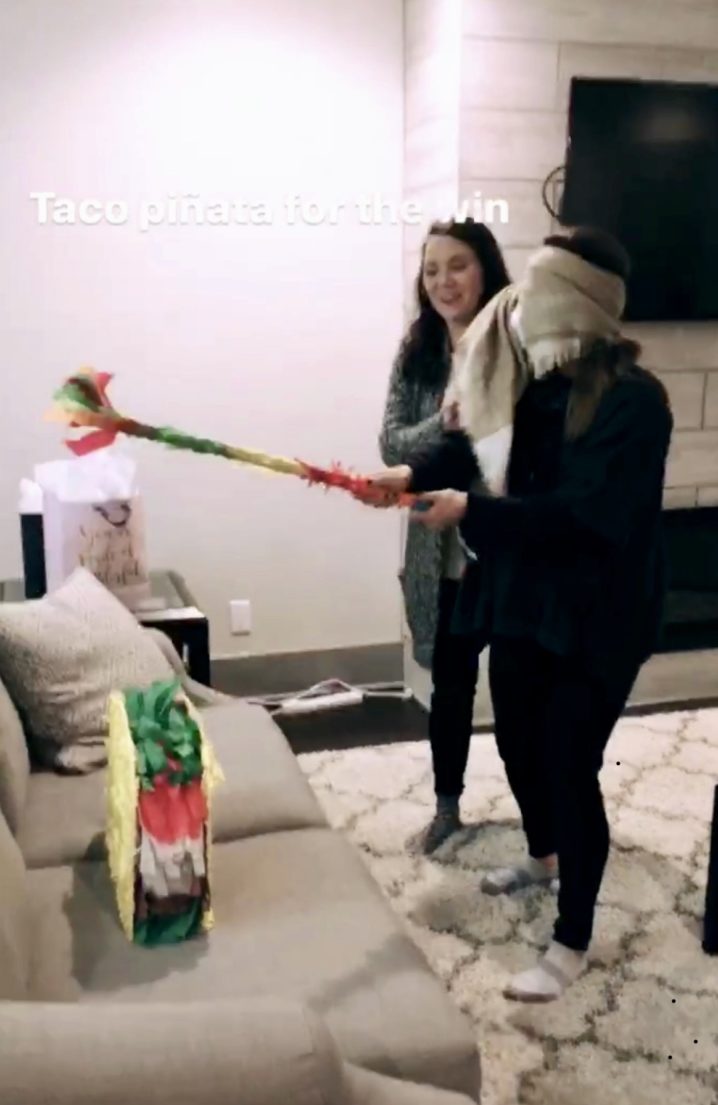 Jena and I volunteered for dinner duty. Nothing special here but it was still tasty! We made a trip to Costco earlier in the day and made a build your own burrito/taco/salad bar. Plus homemade brownies with frosting for the birthday celebration. I filled my plate with lettuce, salsa, guac, taco meat, peppers + onions, tortilla chips, brown rice, cheese and hot sauce. It was fab washed down with a extra tart margarita.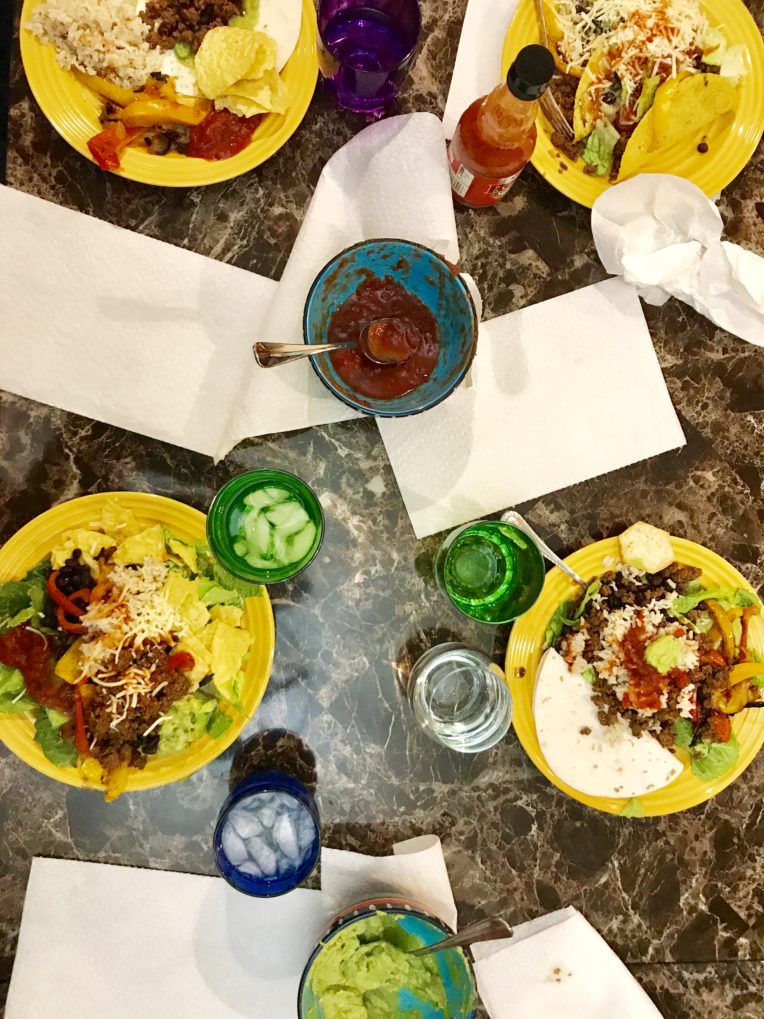 The rest of the night we opened gifts, ate brownies, and sat around talking talking talking. It was one of those nights where conversation feels meaningful and you feel really connected to the people around you. Filled my soul.
Saturday morning began with lots of coffee. And then breakfast. Bagels and eggs with more hot sauce. Half butter, half strawberry cream cheese plus a banana I ate earlier in the morning.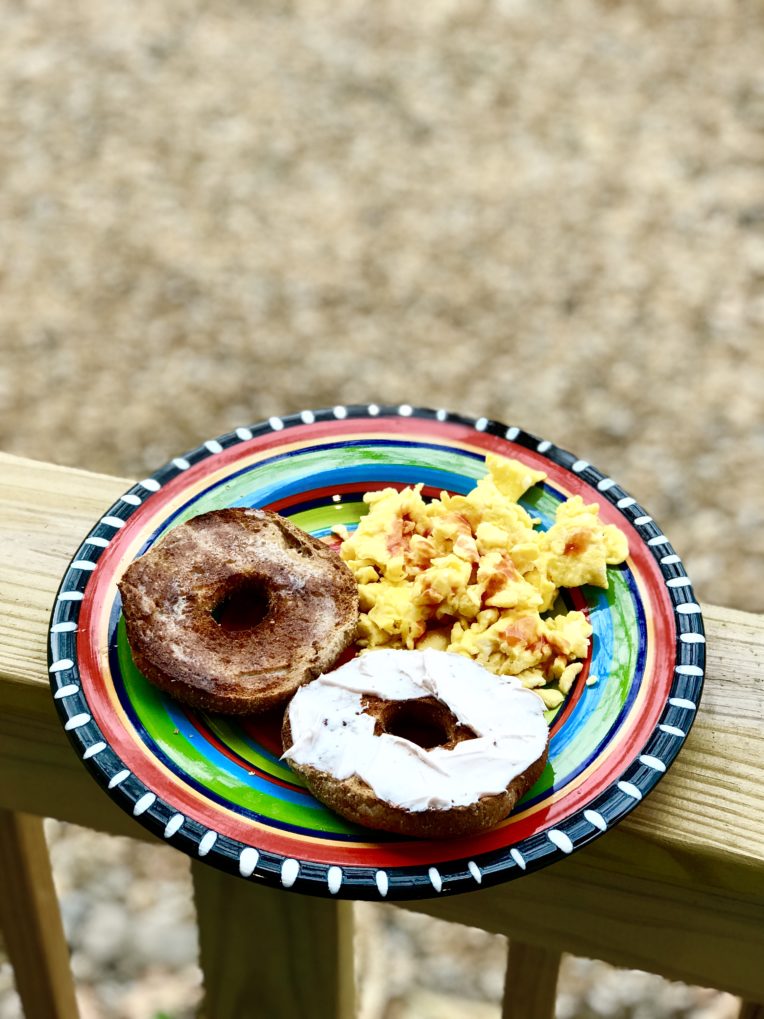 And then we drove to go hike! It was the perfect morning…a little chilly but in the 50s and sunny. Chattanooga is on the GA | TN line so as we were driving up we went between Georgia and Tennessee several times. Weird but cool.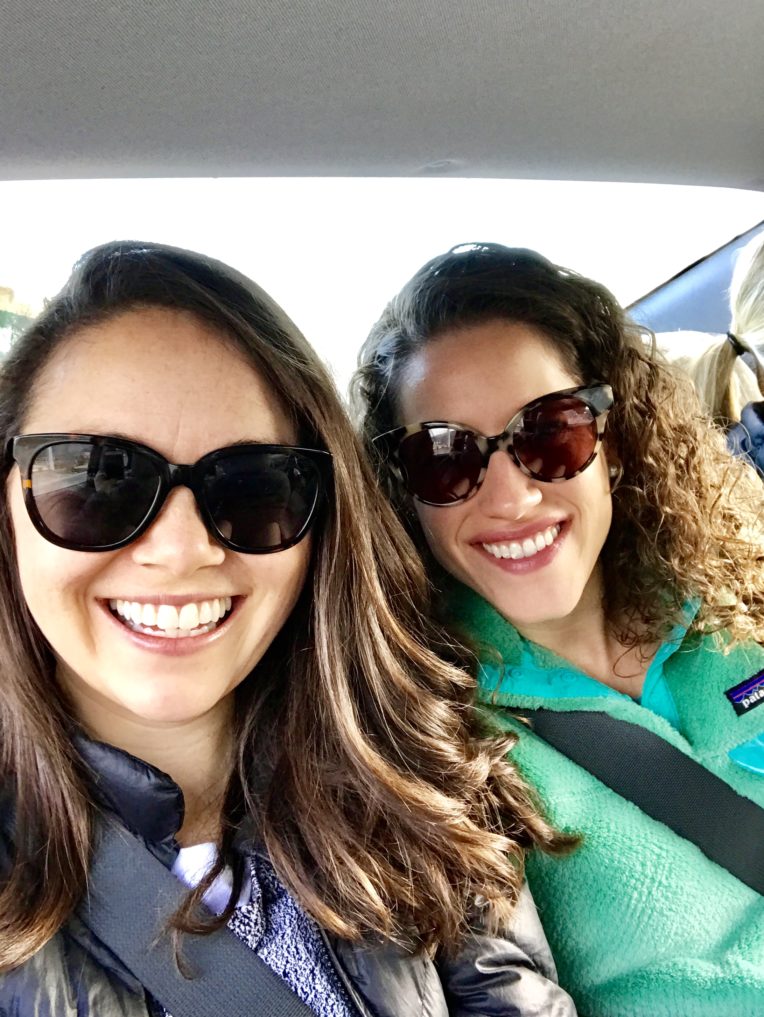 The hike was actually more like a really scenic walk which was actually even better. I think we were all craving fresh air and movement over an intense hike. The views up top were stunning.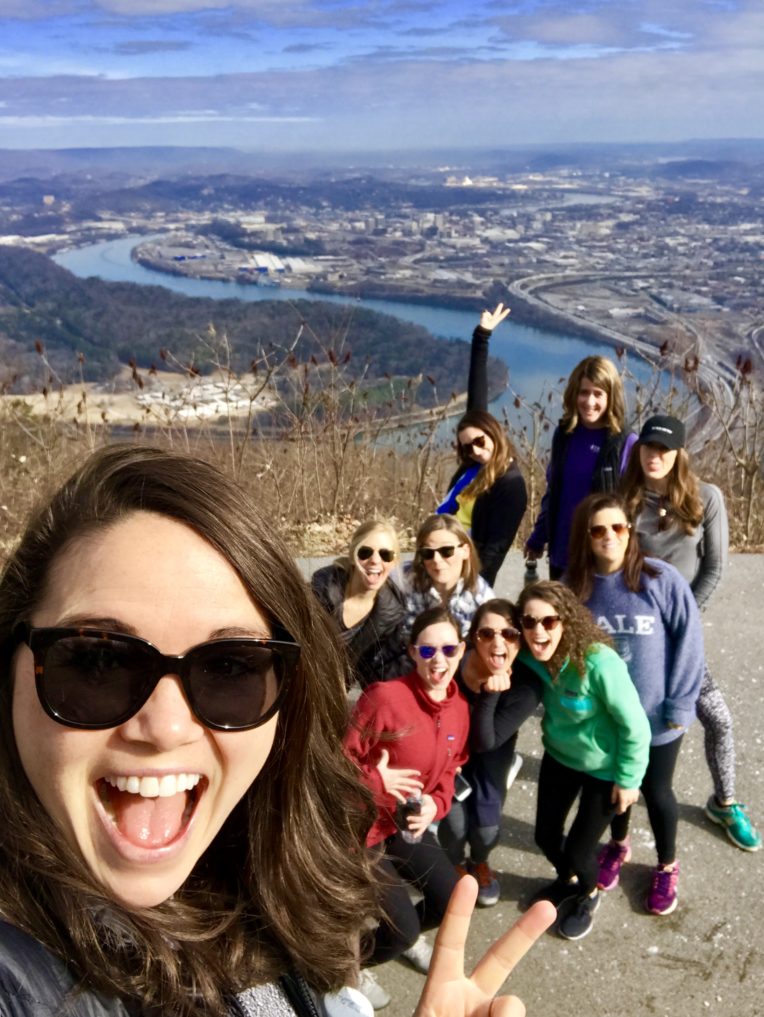 You could see all of the Tennessee Valley from the top. I couldn't get over how beautiful it was to be up there with nobody else around except us.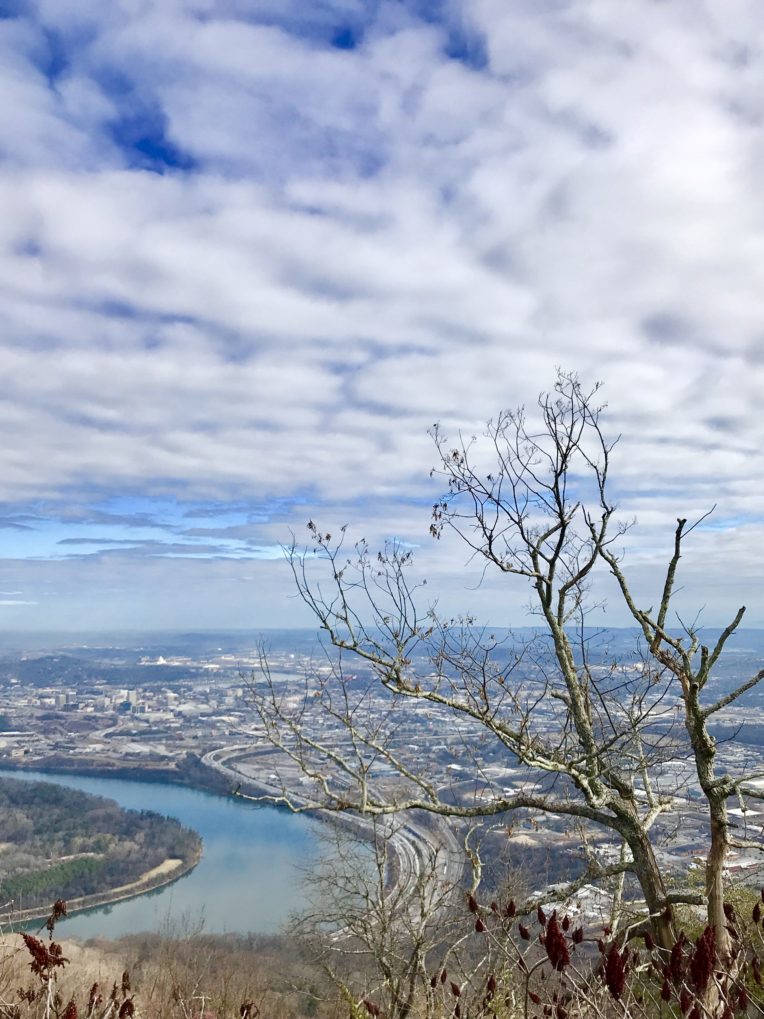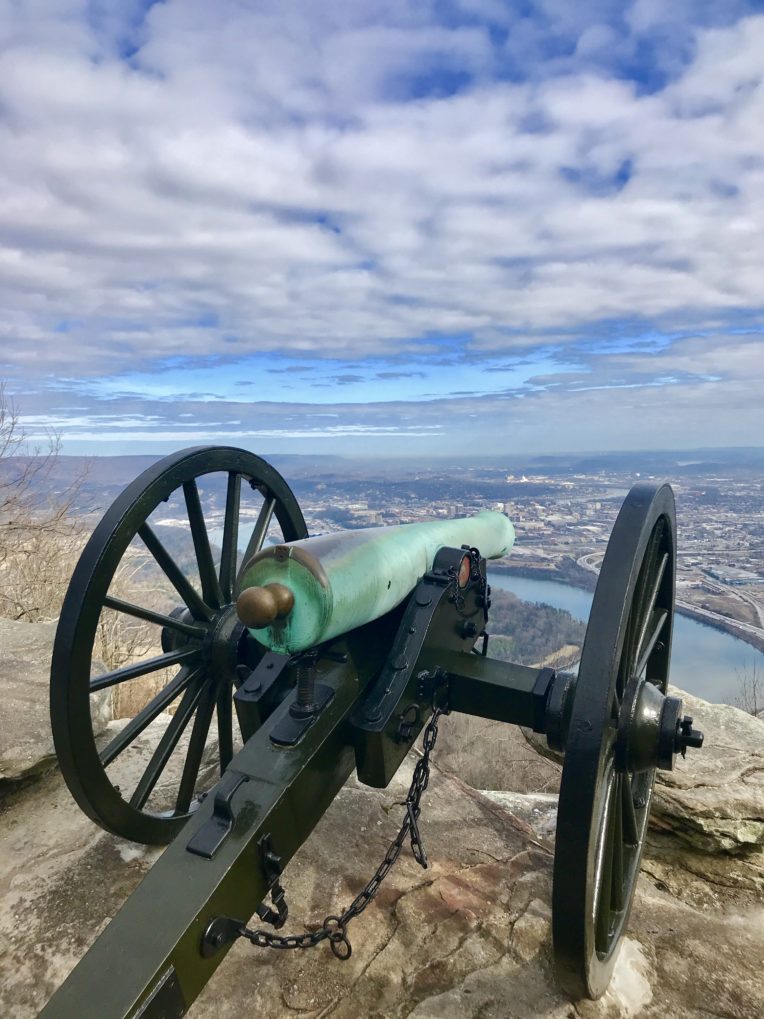 We walked for about 30 minutes before running into a bunch of ice. So we decided to not walk on ice and risk falling off the cliff and turned around to head back.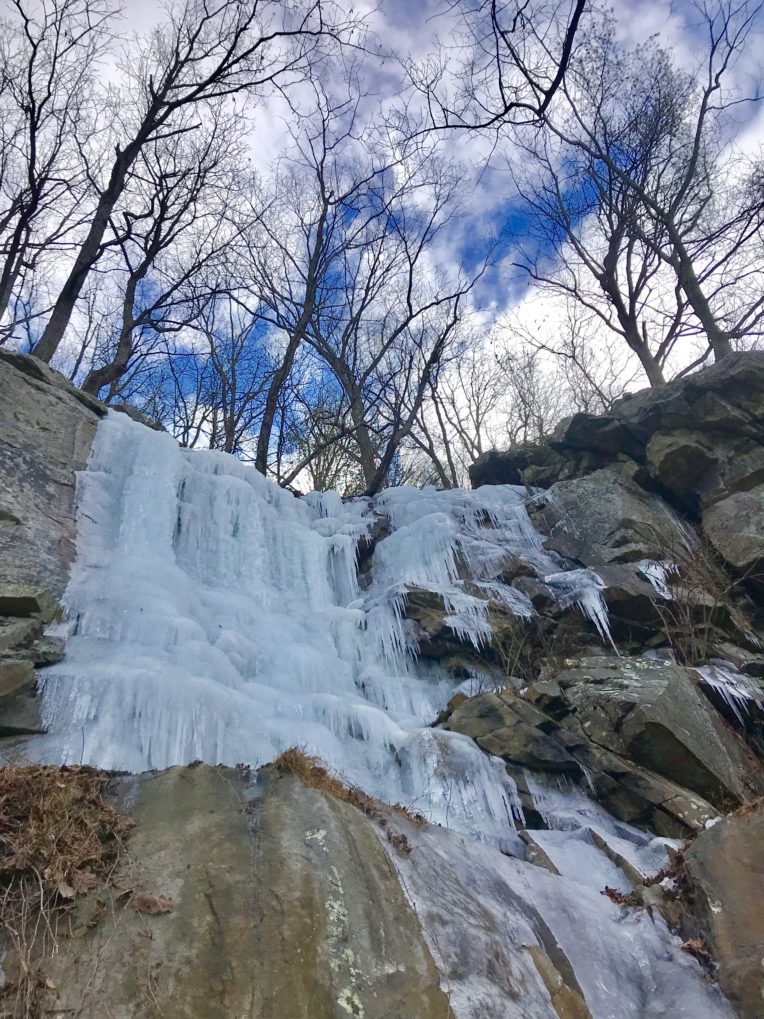 By that time it was lunch and everyone was hungry so we made plans to eat at Urban Stack. Highly recommend this place! There were so many options I couldn't decide what burger I wanted, but ultimately went outside the box with something a little different – the Asian Q – a wagyu beef patty with a spicy Korean bbq sauce, cucumber kimchi and cabbage slaw. Plus sp fries, a side salad shared with Jena and a local Chattanooga IPA. Such a great way to spend the afternoon.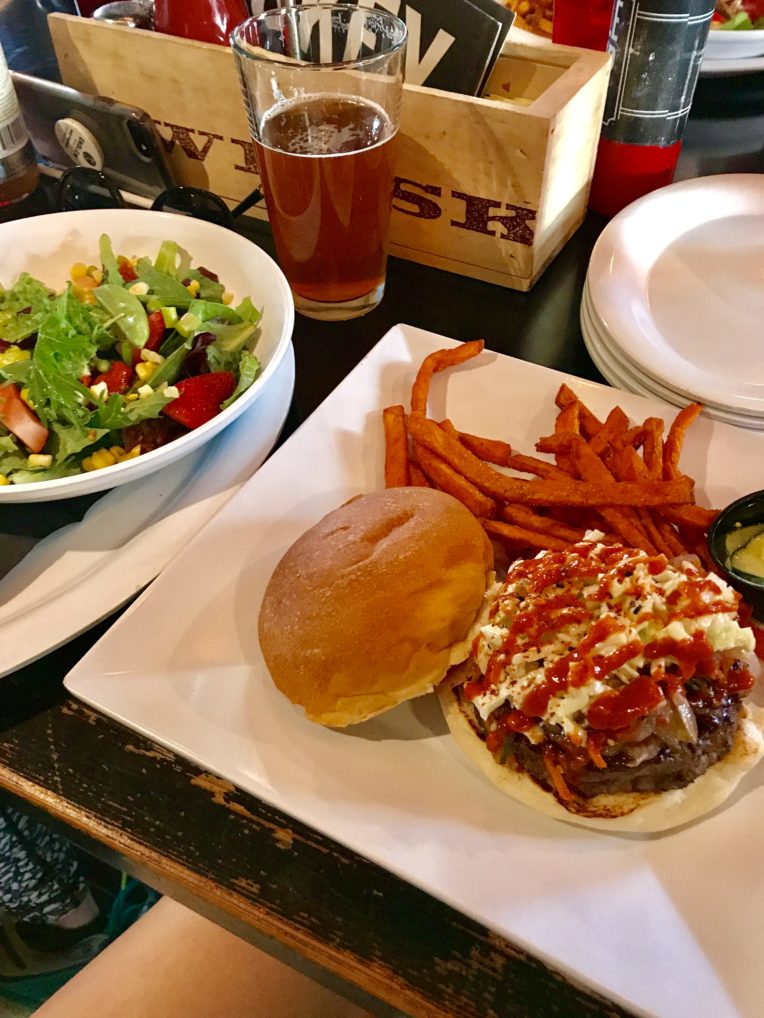 We got back and everyone was wiped from staying up late the night before so we all took naps. I haven't taken a nap in way. too. long and it was awesome. I slept for over an hour and woke up around 4 feeling so much better and refreshed. Then the round of multiple showers and getting ready began.
We headed downtown for drinks at bar/restaurant but I am totally spacing the name now. I ordered a Manhattan which is usually my go to if I'm not drinking wine. We stayed there for a couple hours before our 7:30 reservation at Public House.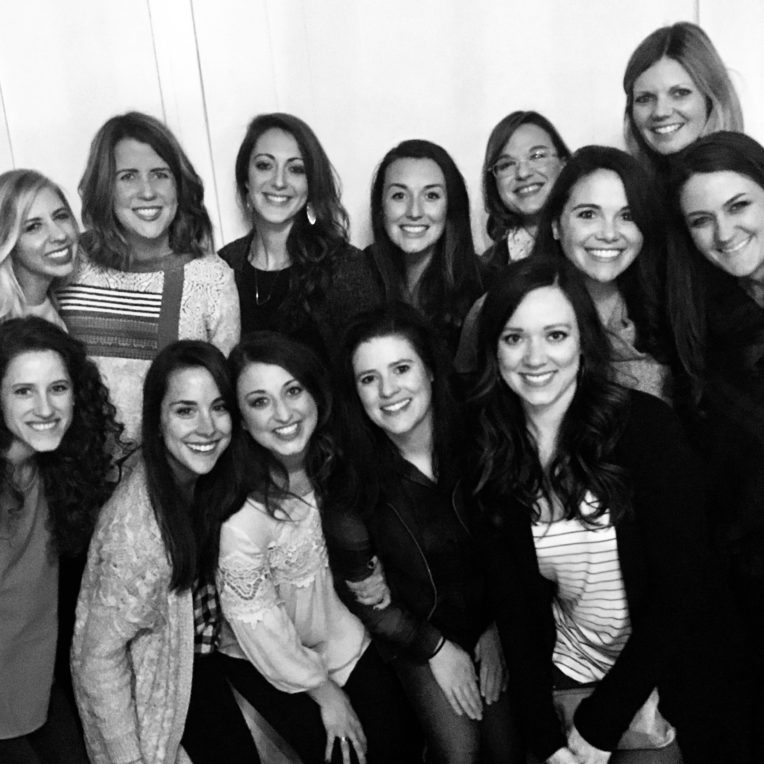 Again, another restaurant I can't recommend enough! I didn't have one bad food experience this weekend, everything was delicious.
Jena and I split the "hot chicken bites" for an app. I also ate a biscuit which was hot and buttery. And then for dinner I ordered one of the specials – the blackened cod over jambalaya with brussel sprouts on the side. And a glass of merlot. White fish can be hit or miss for me, but I was sold on the jambalaya. The fish though, was perfectly cooked. Spicy and flaky and super fresh.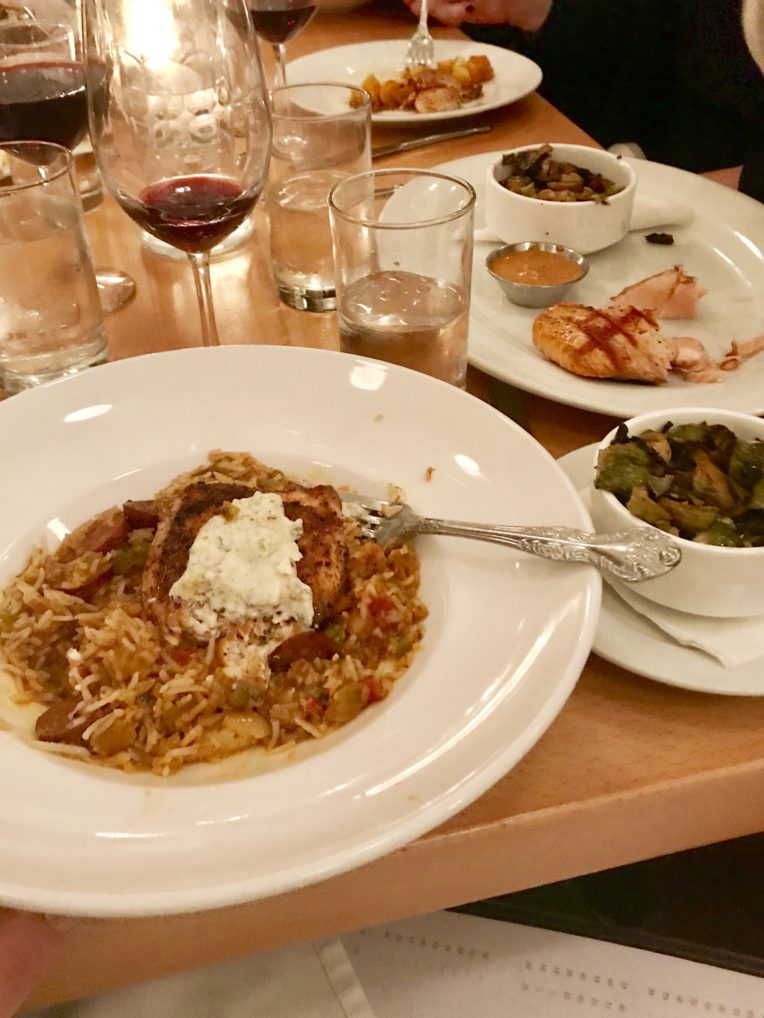 I ate a leftover brownie when we got home and then everyone crashed into bed by 11pm.
The next morning we packed up, said goodbyes to those catching flights and driving the 7 hrs back to Charlottesville, and the rest of us stopped by Milk & Honey for coffee + breakfast.
I went with a biscuit sandwich. I don't even know what was on it, all I know is it was awesome. Along with everything else I ate over the weekend. Chattanooga, you're food scene is stellar.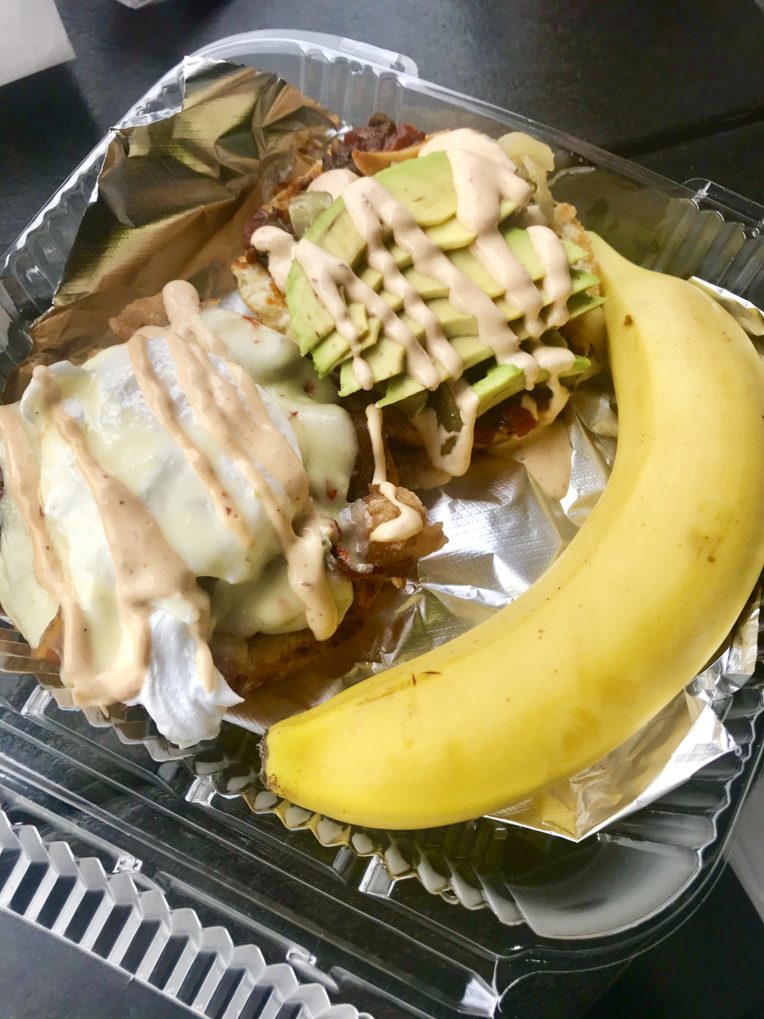 And then we drove the 2 hours back to Nashville. I went on a run in the SIXTY degree weather. We ate leftover taco salads for lunch, laid around, and then since it was so nice we walked around downtown Franklin later on in the evening and watched the sunset.
Jena made kale, white bean and sausage soup for dinner. And we wrapped up the night hanging with her neighbor friends.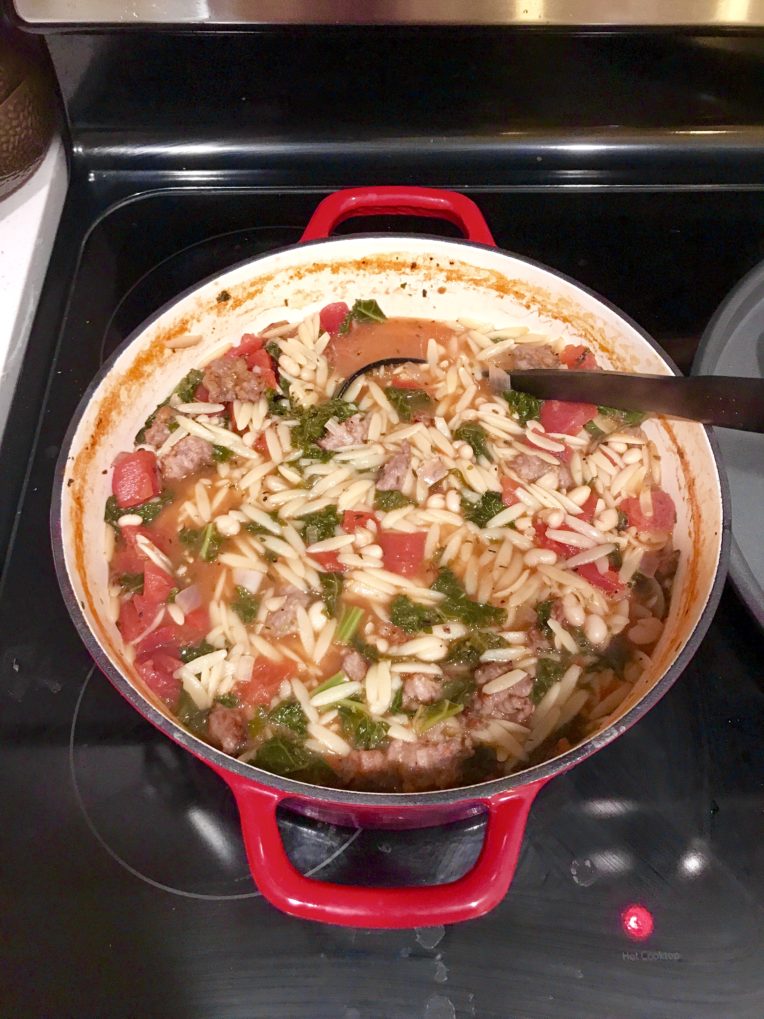 I fly back to Boston tonight, so I'm working away today and hoping for a noontime yoga class before heading to the airport around 6.
Such a fun weekend in TN celebrating Whitney! How was your weekend?