I flew into Nashville yesterday morning for a girls weekend to celebrate my dear friend Whitney's 30th birthday! My other friend Jena (who is now friends with Whitney through me – love when my friends become friends!) moved from New York to Nashville in June so I flew in a day early to spend time with her before we drive to Chattanooga tomorrow to meet with everyone for the weekend. Whitney now lives in Birmingham but use to live in Nashville so Chattanooga is a halfway between the two, so we're renting an AirBnb and having a relaxing weekend. I'm excited to celebrate Whit!
Another close friend of mine, Kelli, is coming in from Charlottesville as well. Ahhhhh, I'm so ready to spend the weekend with three friends who were in my wedding and who I don't get to see as often in person anymore. When will teleporting exist? I would like that to be the focus before another iPhone comes out. Brit (on the left) we miss you a lot too 🙂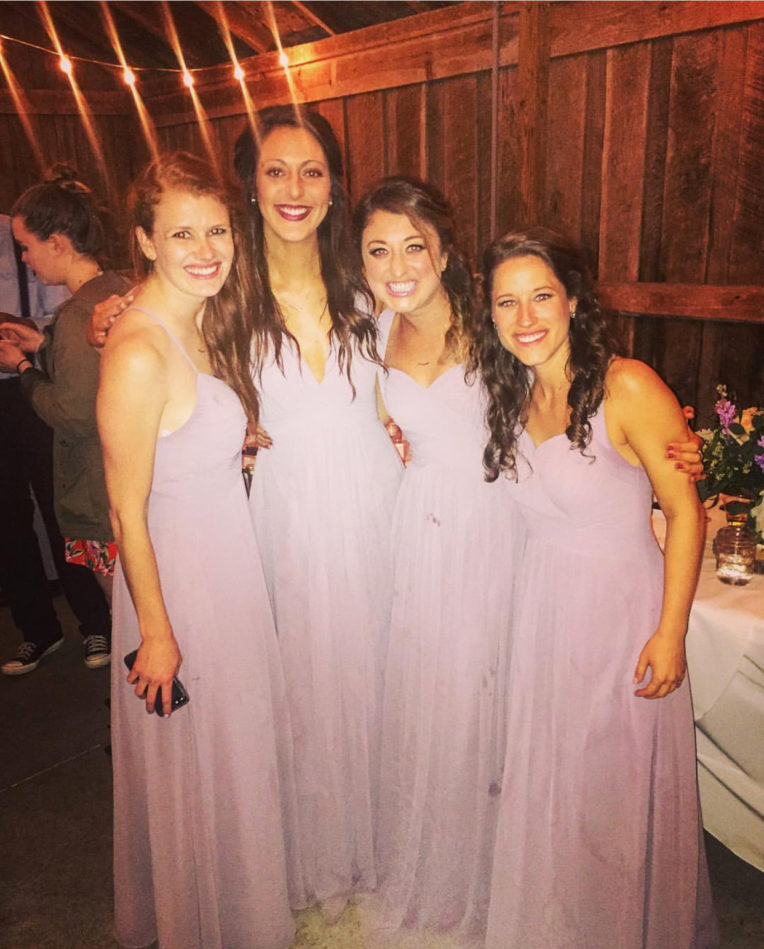 I'm not quite sure exactly what is planned for the weekend except good food, lots of rest, relaxation, some wine + lots of chatter. Should be GREAT.
Jena and I spent yesterday at a coffee shop, Frothy Monkey, in downtown Franklin (technically she lives in Franklin which as I'm learning isn't Nashville, but right outside of Nashville) working. Lunch was the Royale sandwich and a chai latte. I've been to Frothy Monkey before and their sandwiches never disappoint.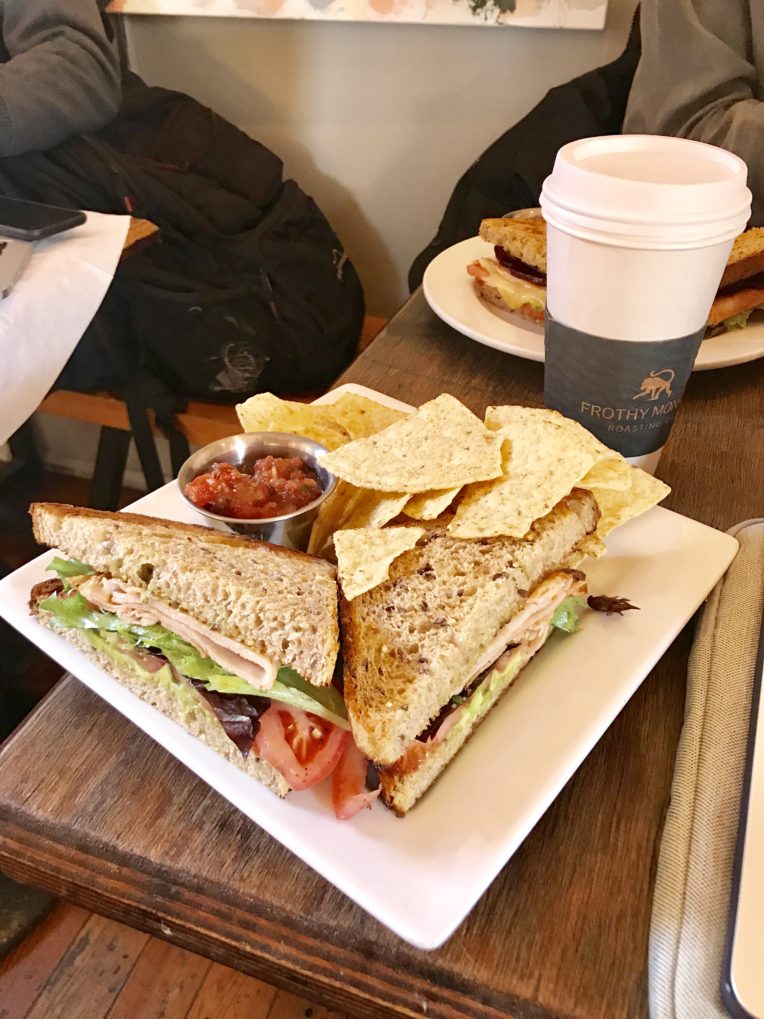 Dinner started at JJ's Wine Bar where we tasted wines…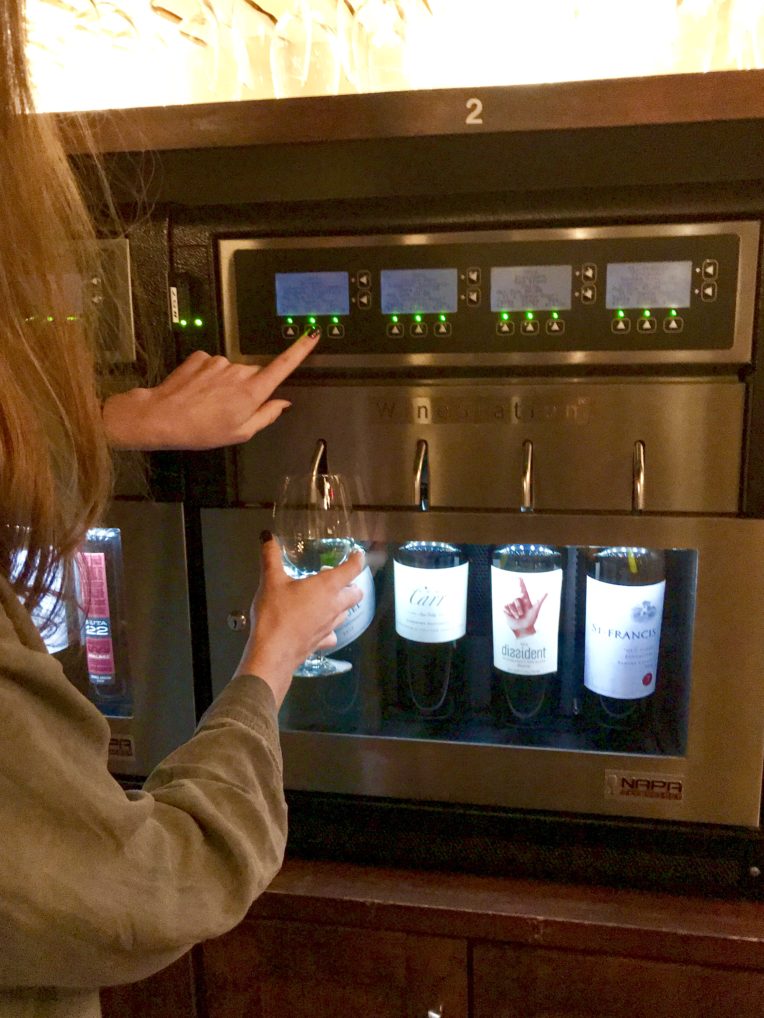 and shared spinach artichoke dip + a plate of olives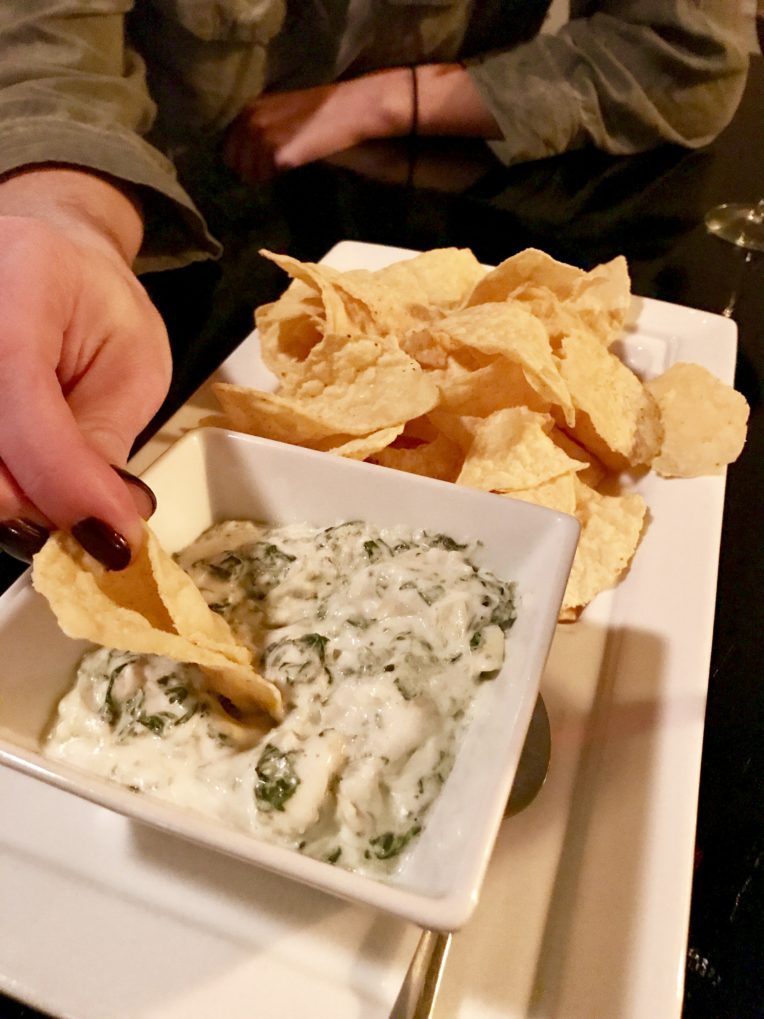 And then we drove down the road to Sopapillas for Mexican food. Spicy margaritas + a fajita salad and a few tortilla chips. Between chips at lunch and the spinach artichoke dip, tortilla chips weren't doing it for me anymore. But the salad was great!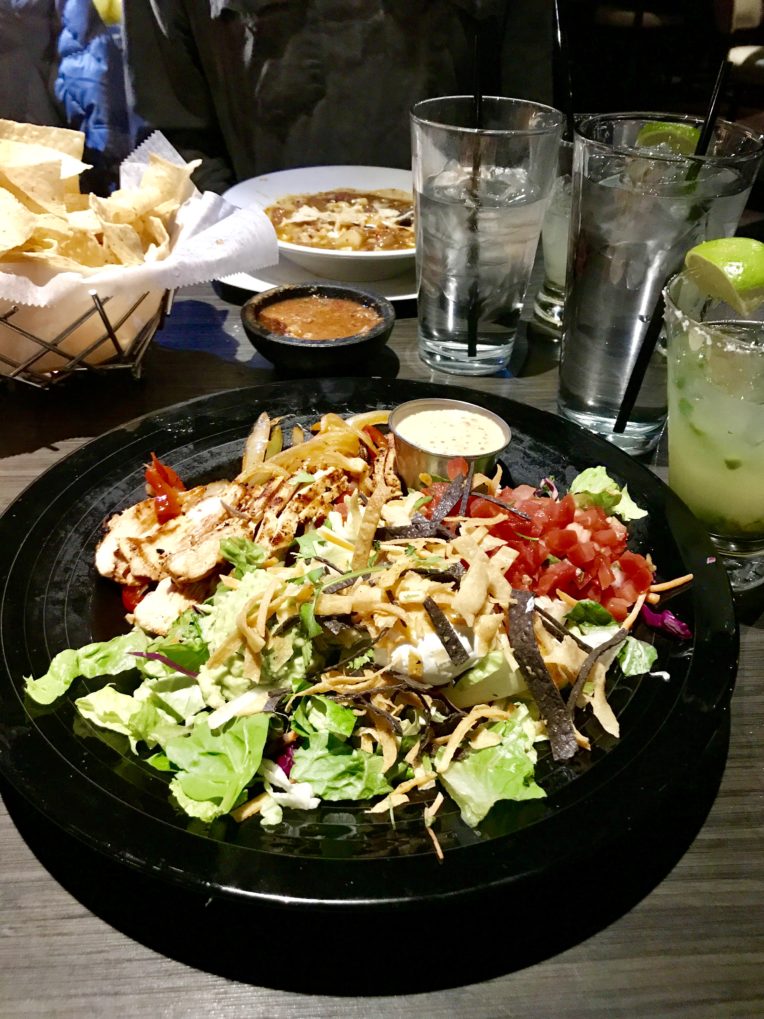 I feel really happy and thankful to be here this weekend. I wrote in this post at the end of 2017 how the past several months had actually been lonelier than I anticipated as many of my close friends had moved away from New York and adjusting to married life had been good and rich in many ways, but different than I expected. As we settle into Boston, I know that eventually I will develop close relationships again with new girlfriends, but that will just take some time. But in the midst of that, it's really nice to be able to spend several days with your closest people.
A few other random thoughts on life lately…
We are loving our apartment in Boston so much. We're still settling in and putting things on the walls etc, but it's feeling more and more like home. I'm still getting use to the random noises of the brownstone since our old apartment building in New York was a big complex and had cement walls so you could hear a pin drop at night. There's random tapping, water noises etc that at first I was like, "ahhhh, I'm not use to this." but now I actually don't mind at all because it gives the apt some character. I'm a deep sleeper, but to fall asleep I like it to be dead silent and pitch black. I've learned if I turn on white noise to a medium volume it drowns out pretty much everything.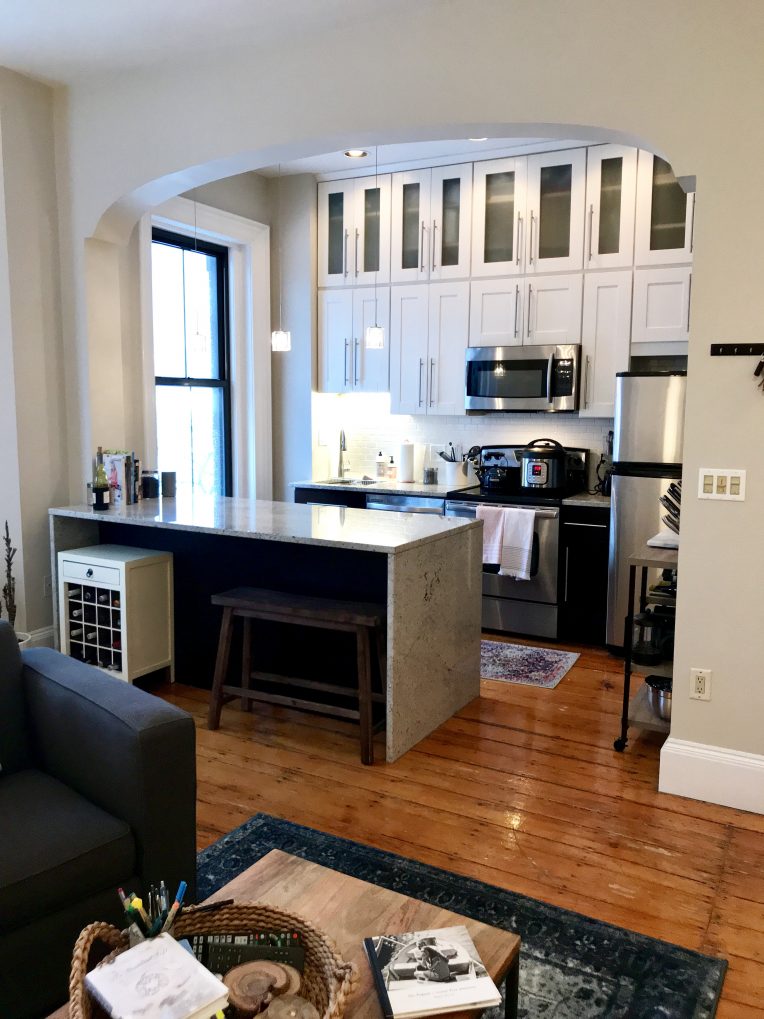 I've started the Nurse Practitioner job hunt. I recently began this month because I'm not a forward thinker and didn't realize how much of a logistical nightmare and marathon it would be to get a MA nursing license. I'm sure many of you nurses reading are like, "Hello Robyn! This stuff takes forever!" I know, I know I should have thought about this sooner. I thought it might take 4 weeks or so but not 10 weeks. There are so many steps to take and you have to do it in a very exact way so if you miss one step it can back track you a couple weeks. I'm not amazing at following directions (details…details) and it's probably just me overlooking the fine print but I find directions for these types of legal things so hard to follow! I feel like there should be way more information about the step by step process than there actually is. I need clarity! And you have to first get your RN license and then go through another 3-4 week process for your NP license. My expectations are probably unreasonable. Oy. All that to say, I started this process mid December and it's taking a long time.
I had two totally different jobs as a Nurse Practitioner. First in a high acuity urgent care that functioned like a fast track ER and one in primary care where I focused on eating disorders and women's health. Opposite ends of the spectrum. I really enjoy the faster pace, hands on, more "chaotic" environment of my first job. I like doing procedures and reading x-rays and seeing higher acuity patients. But I also really enjoy the focus on women's health and eating disorders and cultivating patient relationships I had in my second job. I'm trying to not get discouraged and frustrated with myself as I figure out what I want to do long term as an NP. I know I definitely always want to be in the clinical setting and not be doing Nutshell Nutrition and this blog full time. I'm really thankful that I can do it full time but I don't think it's the best fit to always do full time – I need structure and co-workers. Plus, I do always want to keep up my hands-on clinical skills. I guess what I'm trying to say is that even though I'm 6 years into the "real world" I feel like even after a year of practicing as an NP, I'm starting all over again figuring out what I want to do as an NP and what job/environment fits best.
I have to remind myself daily that I'm doing enough right now. Enough working. Enough socializing. Enough of everything. My mind can get feisty and tell me, "Make friends faster!" "Be more productive!" "You should be more disciplined!" and I have to actively work to counter act those thoughts. "Gentleness." "Chasing shoulds doesn't feed your soul." "You're okay right where you are." I have struggles too. And often when I'm helping clients work through challenges, I'm absorbing that reframing and positivity because I need it too.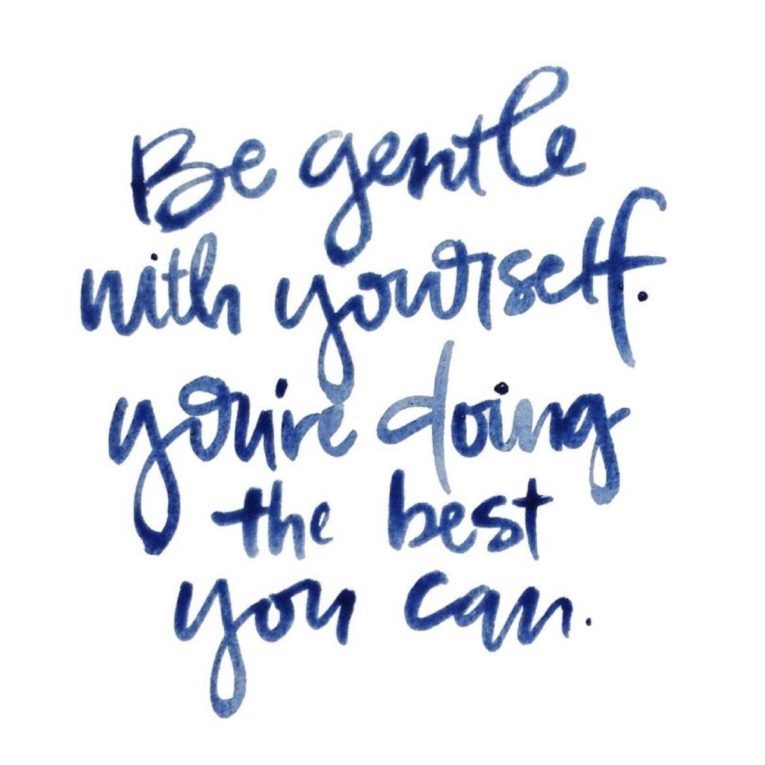 Nutshell Nutrition will be going through a rebrand process soon which I'm SO READY FOR. Long term, I want it to be more than nutrition counseling for women so the rebrand will allow for that expansion. I'm also looking to hire a counselor/therapist who has experience in eating disorders/IE/HAES to see clients. I think it would be awesome to have an "in house" therapist to add to a client's team and would make care more cohesive. So look out for that announcement in the future if you're interested!
I've been cooking a lot more this year (I've waxed poetic about my love for the Instant Pot) but just in general I'm relearning how cooking for pleasure and to simply feed myself is really good self care for me. I go through chaotic, busy seasons or transitions in life and I forget about self care. It's like the information is there, I just don't know how to retrieve it. So that's what I'm trying to do lately….retrieve the self care info and also be open to discovering new things. Lately in addition to cooking, I've been foam rolling my IT bands to keep my knees pain free instead of neglecting them and trying to do a 15 minute restorative stretching yoga a few times a week. –> goal is to do this everyday because I usually tell myself I don't have time, but this is SO GOOD AT NORMALIZING STRESS LEVELS FOR ME.
Thanks for listening to my external processing – I want to hear from you too. Share in the comments anything on your mind!!
Have a restful weekend 🙂