We spent the past 4 days in Clearwater Beach, Florida and the weather was unbelievably gorgeous.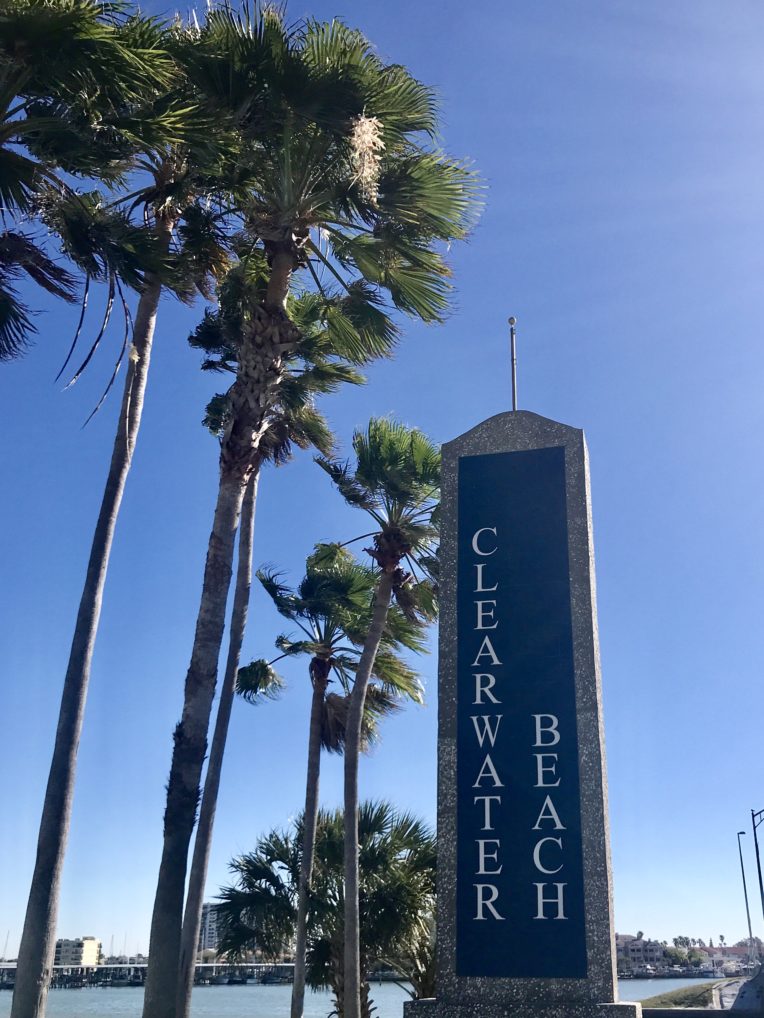 Friday morning I woke up, drank some coffee, and saw a couple regular Friday morning clients before we ate breakfast.
Scrambled eggs with spinach, tomatoes and cheese + bacon + grapes and toast. Half with jam + butter and half with just butter.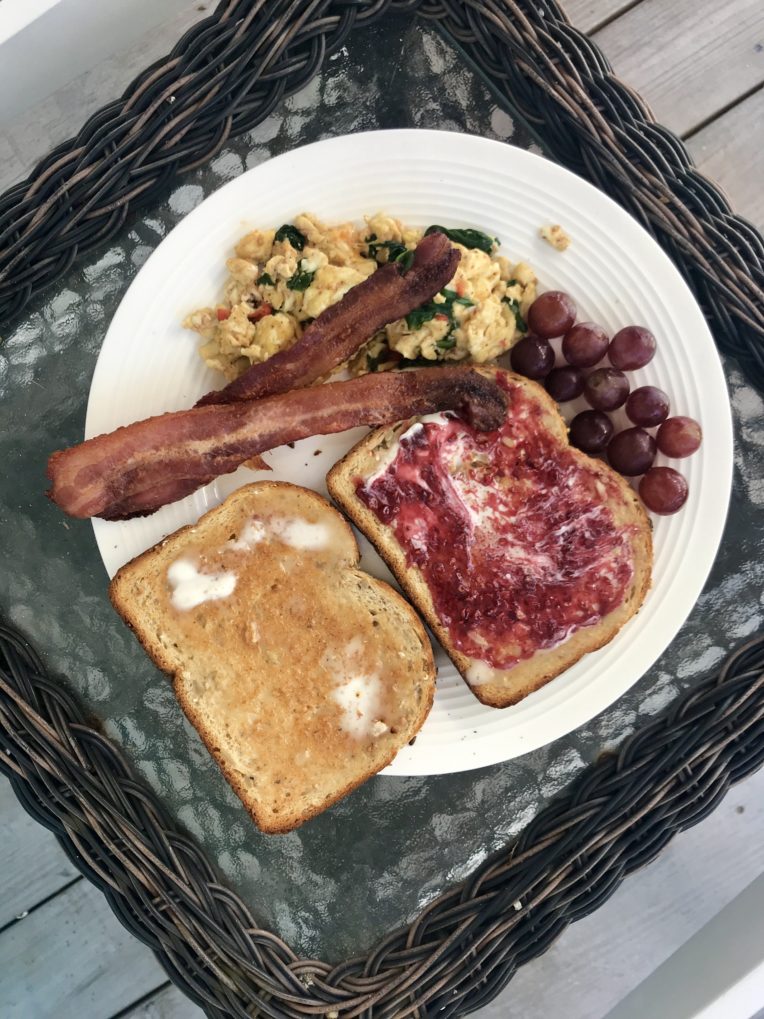 Then we spent the day at the beach! It was a little cloudy in the morning and a bit chilly down by the water, but after we came in for lunch the skies cleared and it was gorgeous.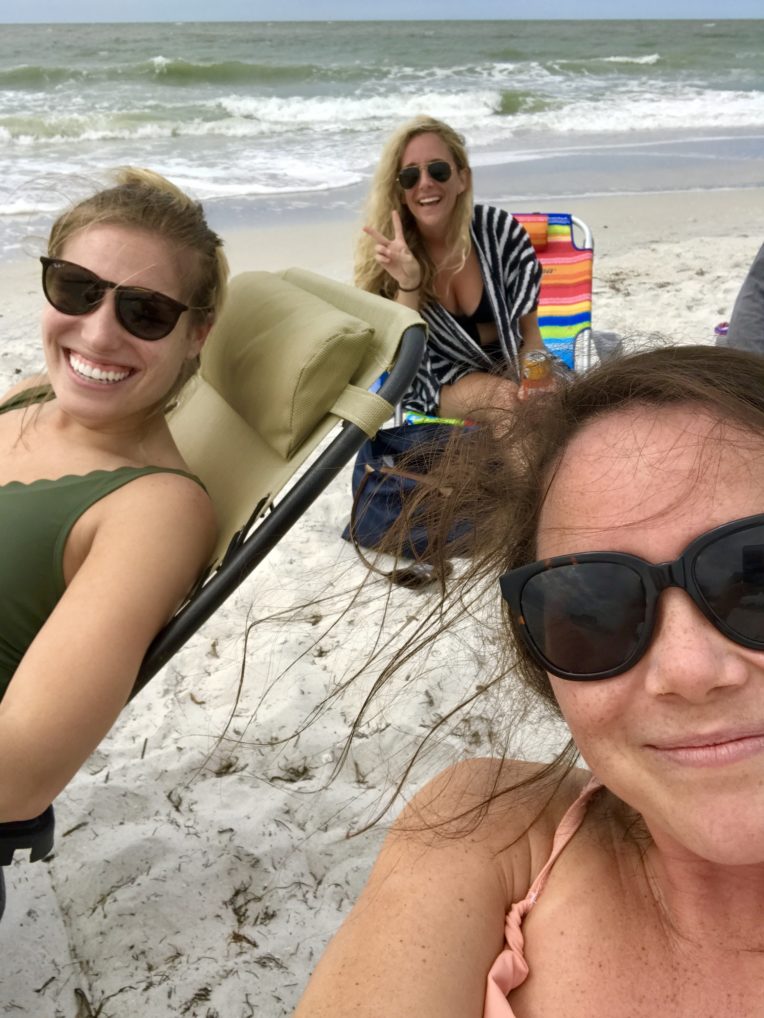 I jogged down to a local park later in the afternoon and did a 20 minute park bench circuit…just made it up as I went along and listened to my "Movement JAMS" playlist –> I love this playlist on Spotify so much. Lunch on both Friday and Saturday was sandwiches. Turkey + cheese + hummus + avocado + spinach along with chips and some fruit. I didn't take pictures because I was lazy and just wanted to enjoy the day.
Then we showered and cleaned up for an early dinner before heading to the welcome cocktail party. The wedding events were in St. Pete's beach about 20 miles away. We did some research and decided on Mad Fish for dinner beforehand, which turned out to be really good.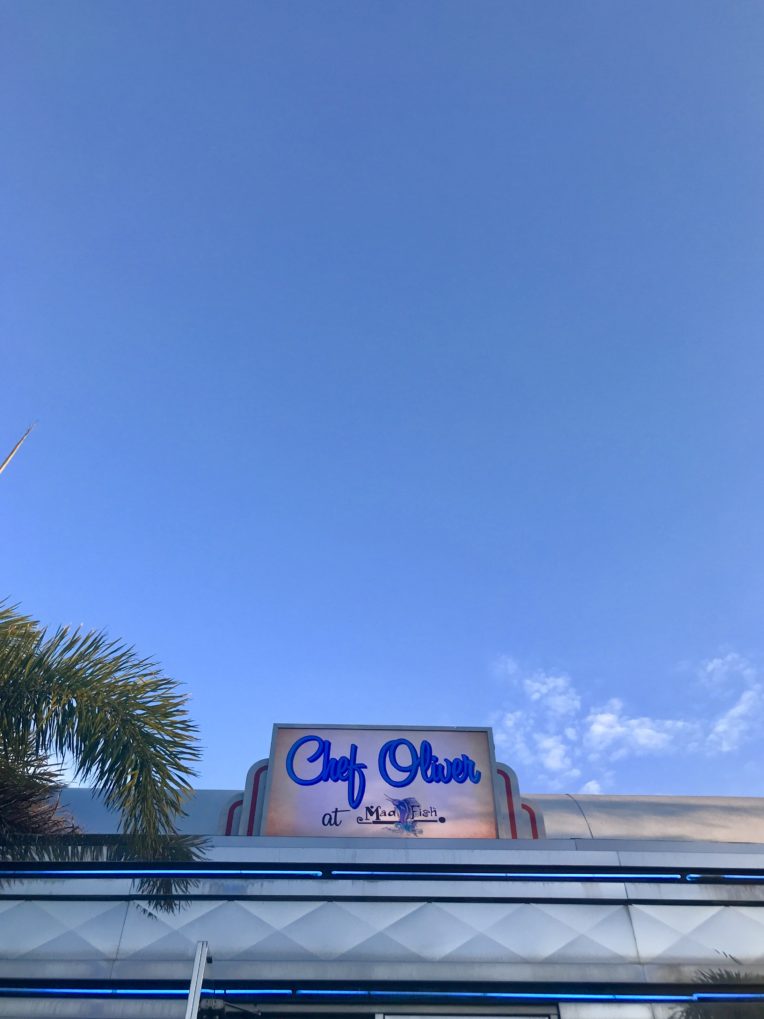 We started with a Chardonnay from the Russian River.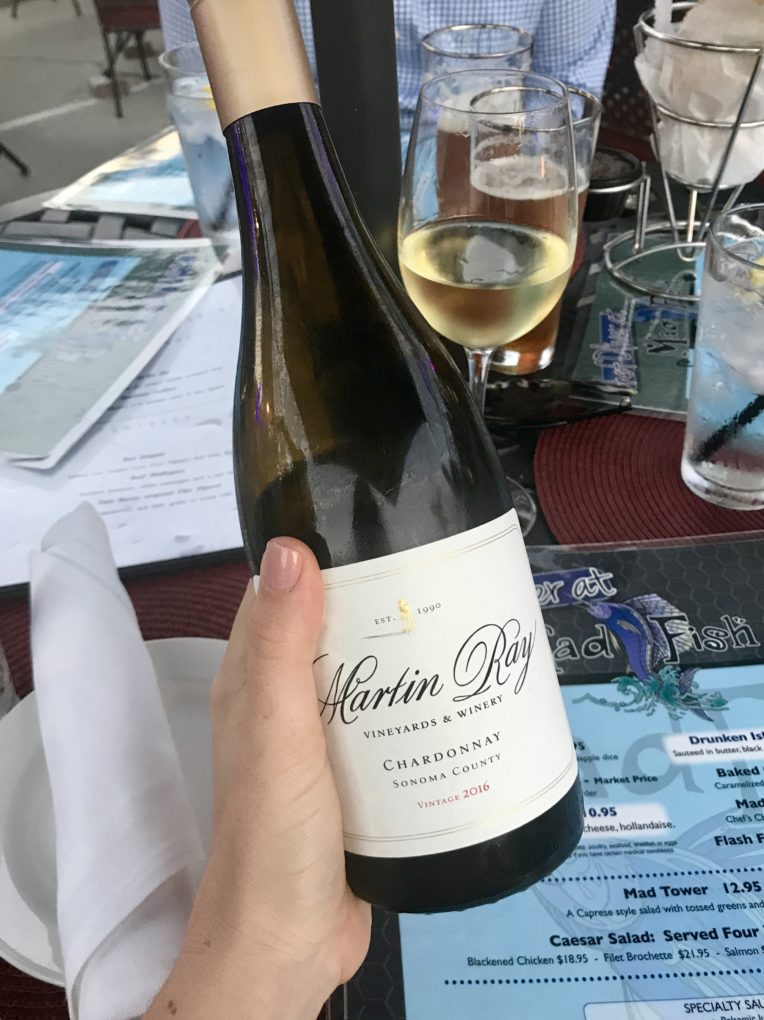 And these saucy shrimp that were fab. Soaking up the sauce with the bread was even better.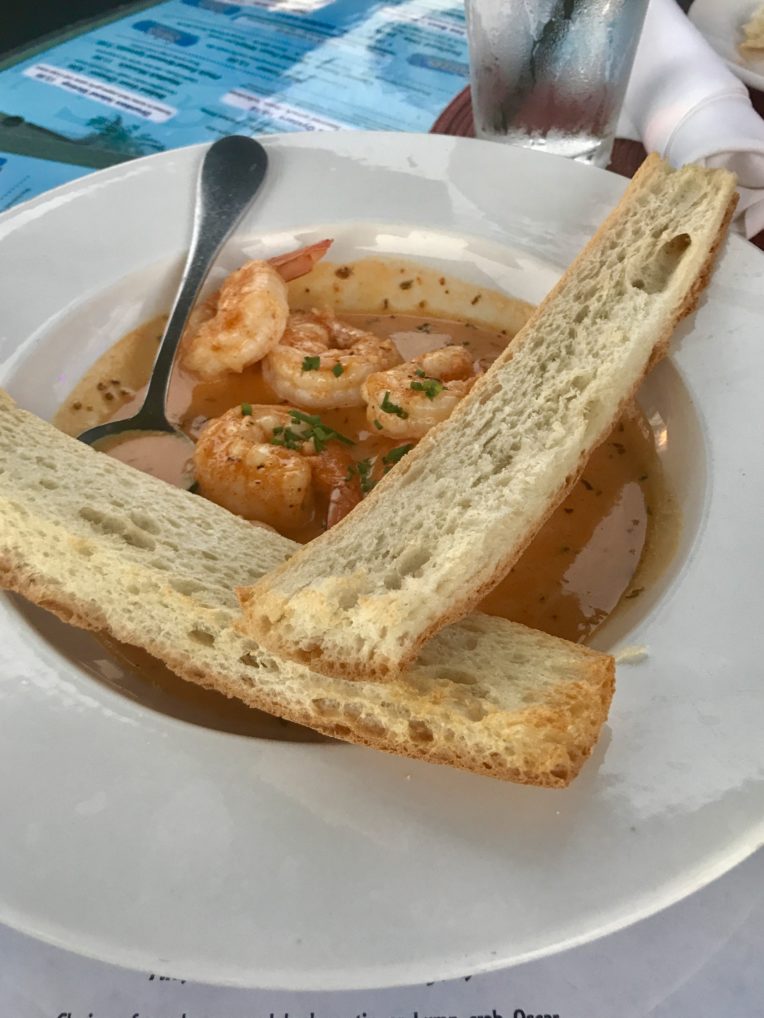 We sat outside with the live music and the sun setting which was beautiful, but by the time dinner came it was dark so this photo of my grouper and shrimp skillet is terrible, but the food was amazing! Shrimp and grouper over a cheesy risotto with some sort of tomato caper fondu. I had a few bites of Mary Ann's lobster crusted grouper and Mike's sea bass too.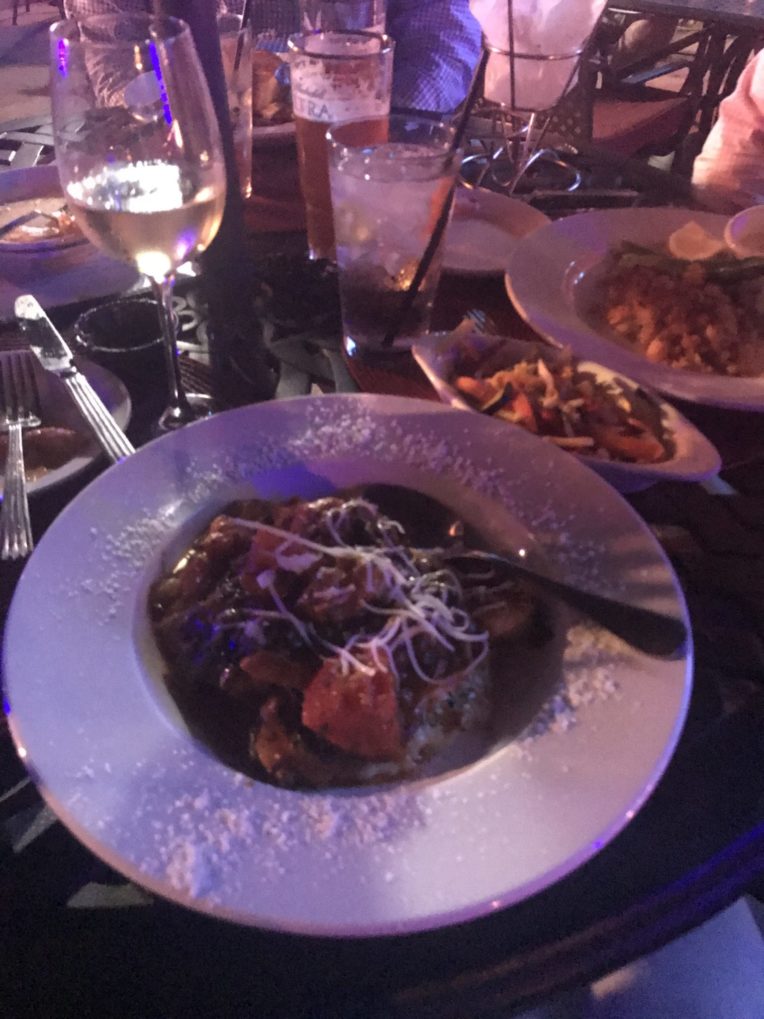 Afterward we headed over to the cocktail party, mingled there all night and got to listen to some live music.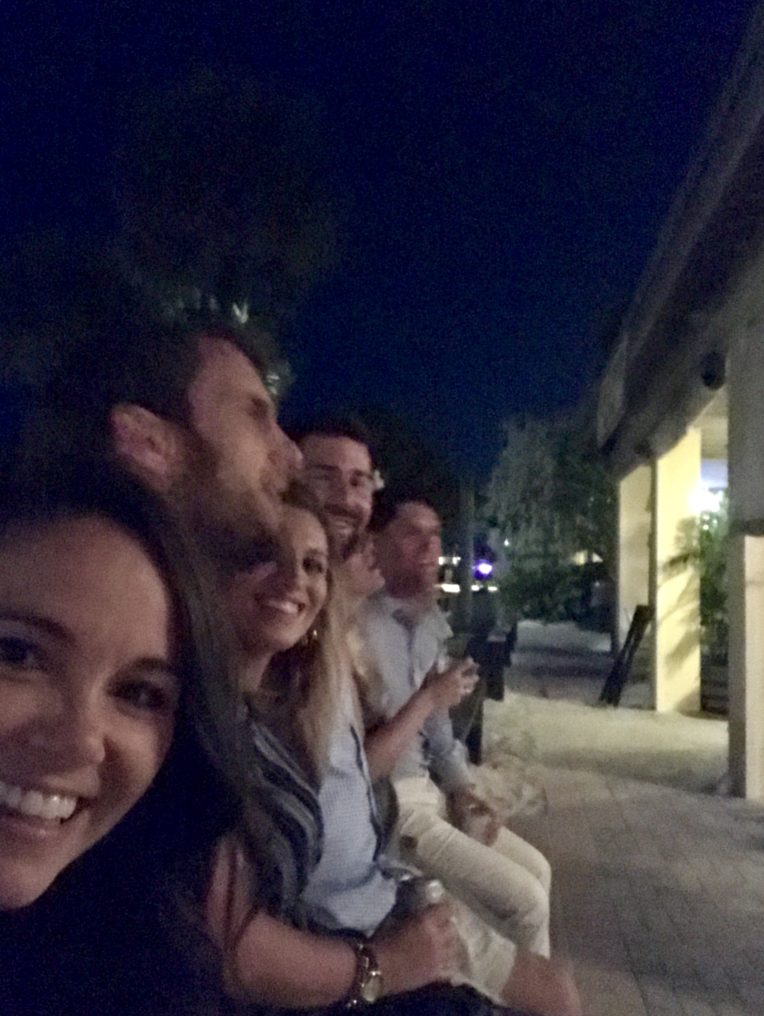 And when we got home we busted out the Blue Bell chocolate chip cookie dough and made waffle cones. Hit the spot.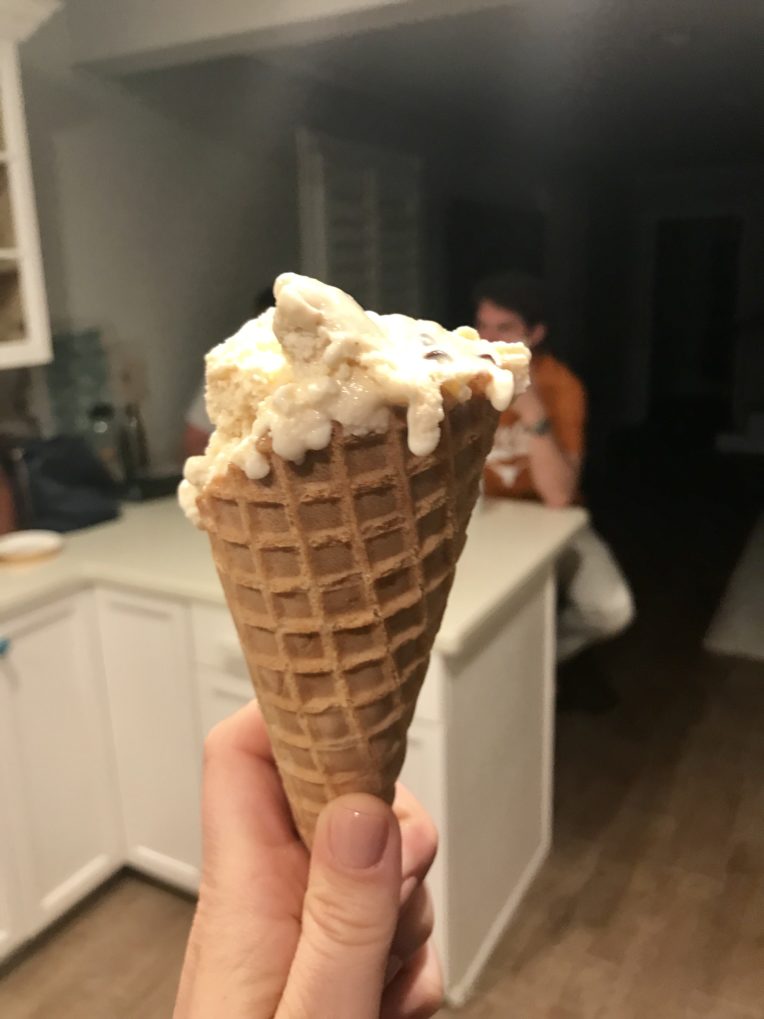 Saturday morning Nick and I went on a run along this pretty running path and then ate the same breakfast as Friday – eggs, toast, bacon, fruit. We spent the morning at the beach and the afternoon up on the sundeck since the beach was a little chilly. It was in the low 70s and perfectly sunny all weekend – but down by the beach the wind was a little too cold on Saturday to be comfortable in a swimsuit.
We listened to a podcast, drank kombucha and soaked up the warm sun –> with lots of spf. I lathered and lathered on sunscreen all weekend because even though the wind made it feel like it wasn't that hot, the sun was HOT.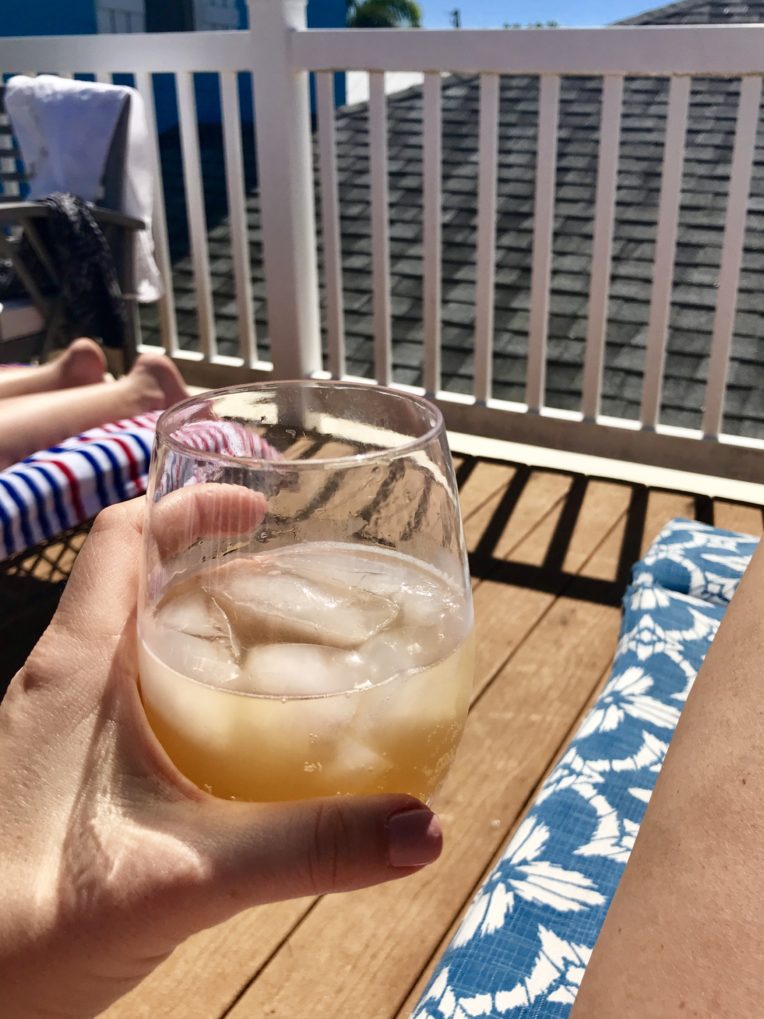 Around 3 we headed back to St. Pete beach for the wedding. The weather was absolutely incredible. And of course, Steph looked radiant and so so happy.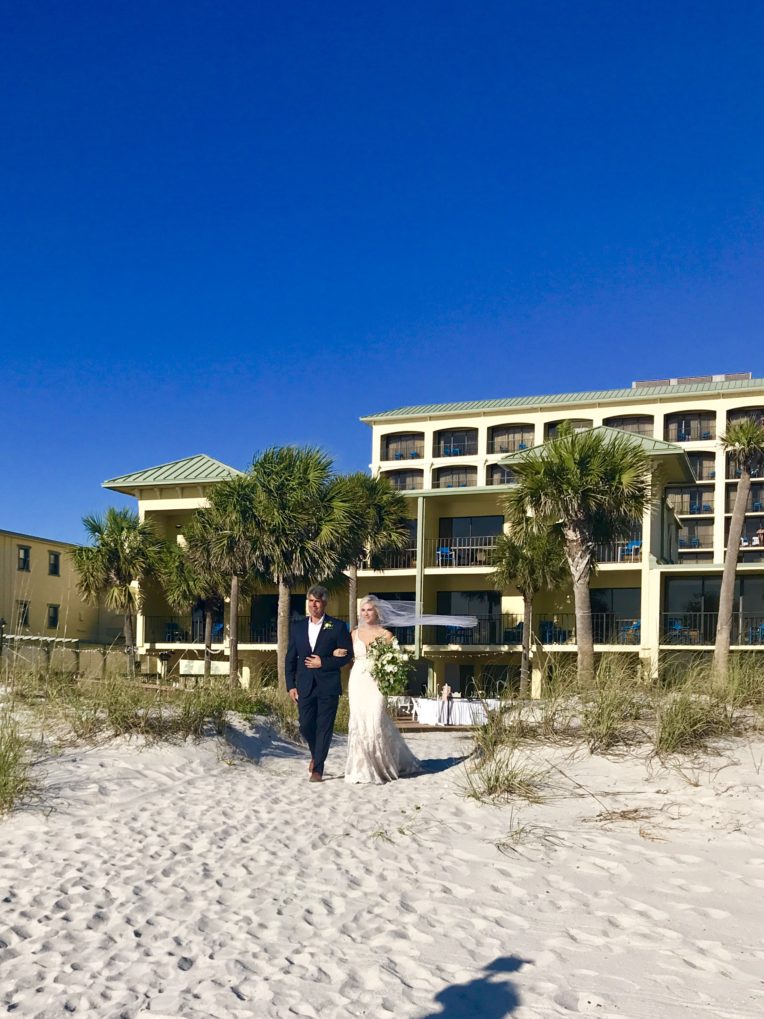 I couldn't get over the weather. Not hot at all with sharp blue skies. And the best people.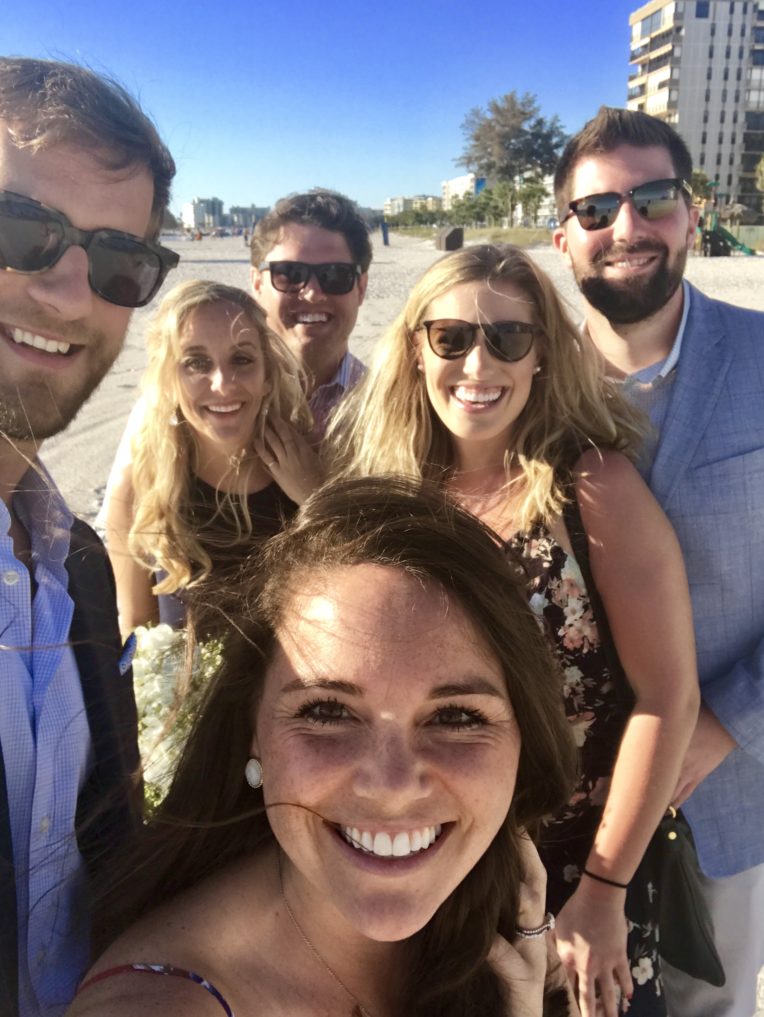 The signature cocktail was a coconut rum + grenadine + pineapple and orange juice. It was good but way too sweet for my tastebuds so I switched to white wine for the night.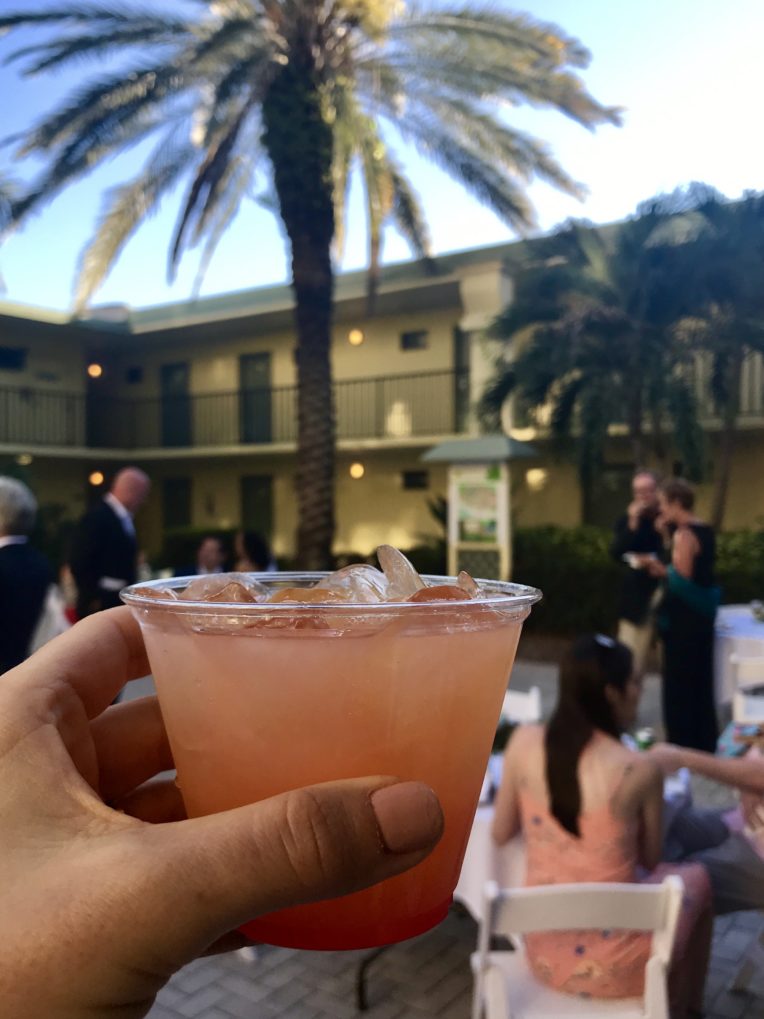 We snacked on oysters, cheese + crackers and bacon wrapped scallops before sitting down to dinner.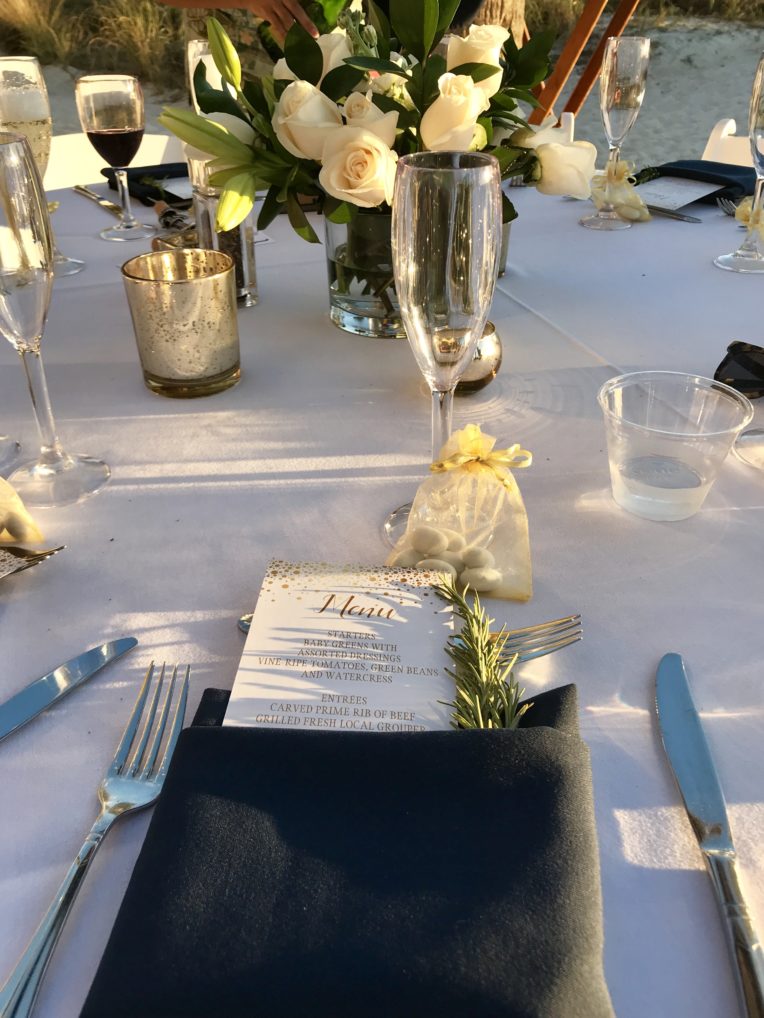 But before we were seated we watched the sunset. Stunning!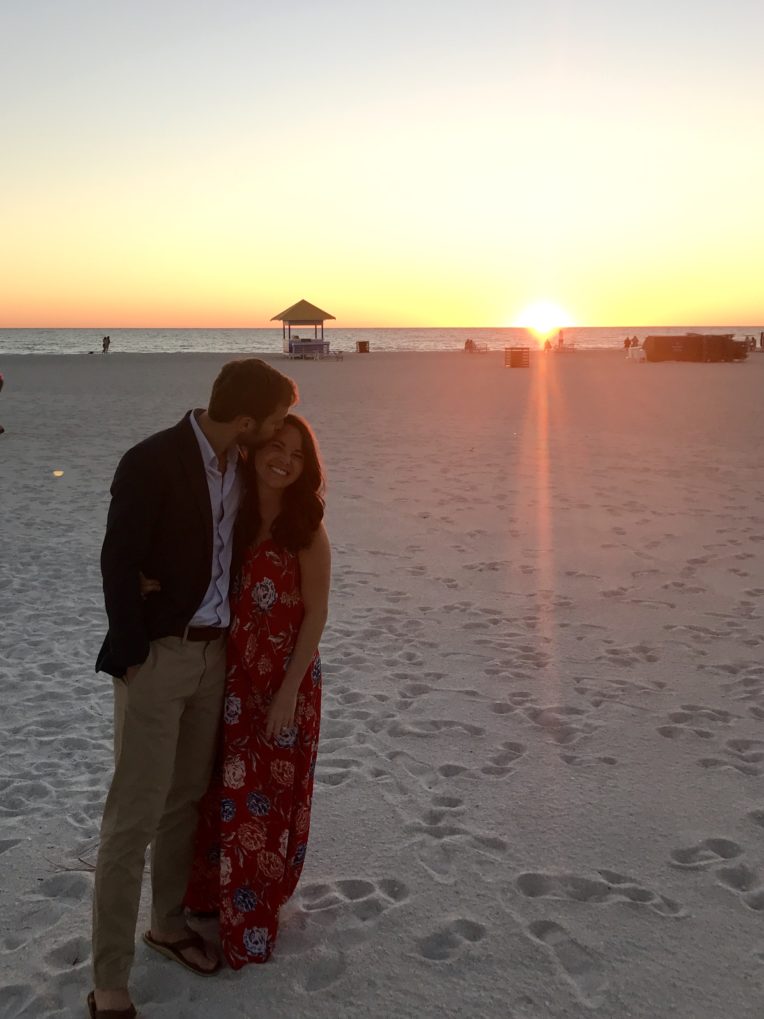 Dinner was a tasty buffet with all kinds of good stuff – I filled up with salad, roasted veggies, wild rice, grouper and a slice of prime rib.
Nick and I also made our way to the dessert table (naturally..) that was full of Greek desserts since the bride and groom are both Greek. The baklava was awesome but the wedding cake was surprisingly my favorite. I'm a sucker for frosting and that frosting was the bomb.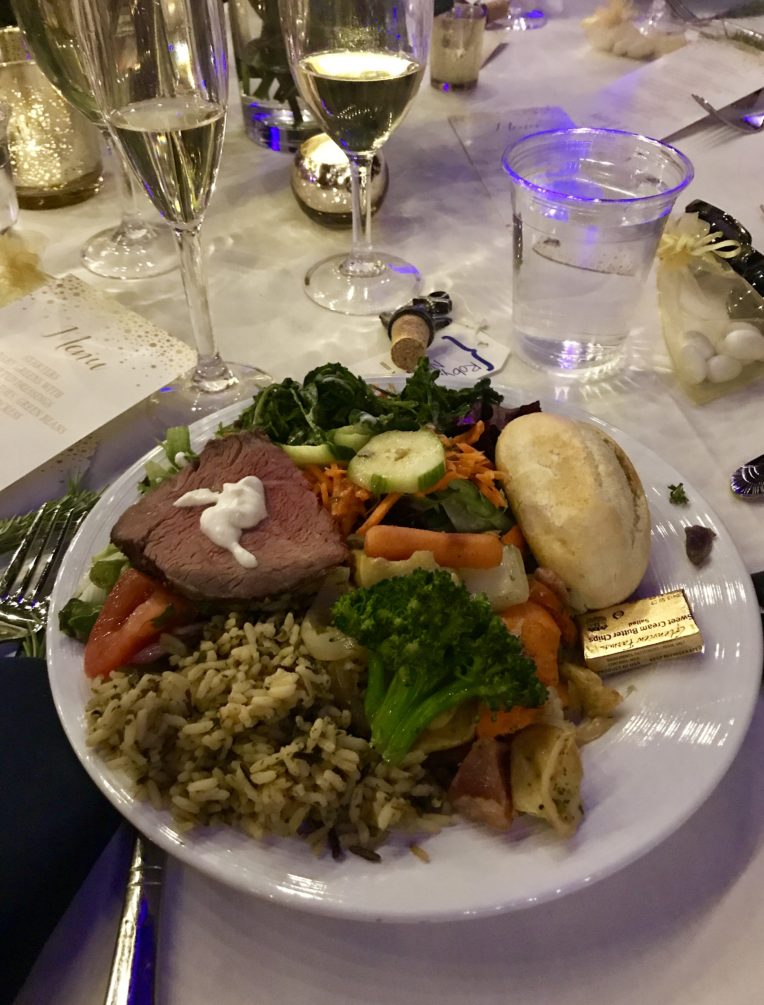 We danced a lot, met some new friends and had the best time celebrating Steph and Peter. Congrats you guys!
Sunday morning I woke up and drank some coffee, ate a banana and pb and then Nick and I headed out on a walk around the neighborhood. Fresh air after a night of winneeeee always feels good. It was in the low 60s and breezy – my favorite kind of weather.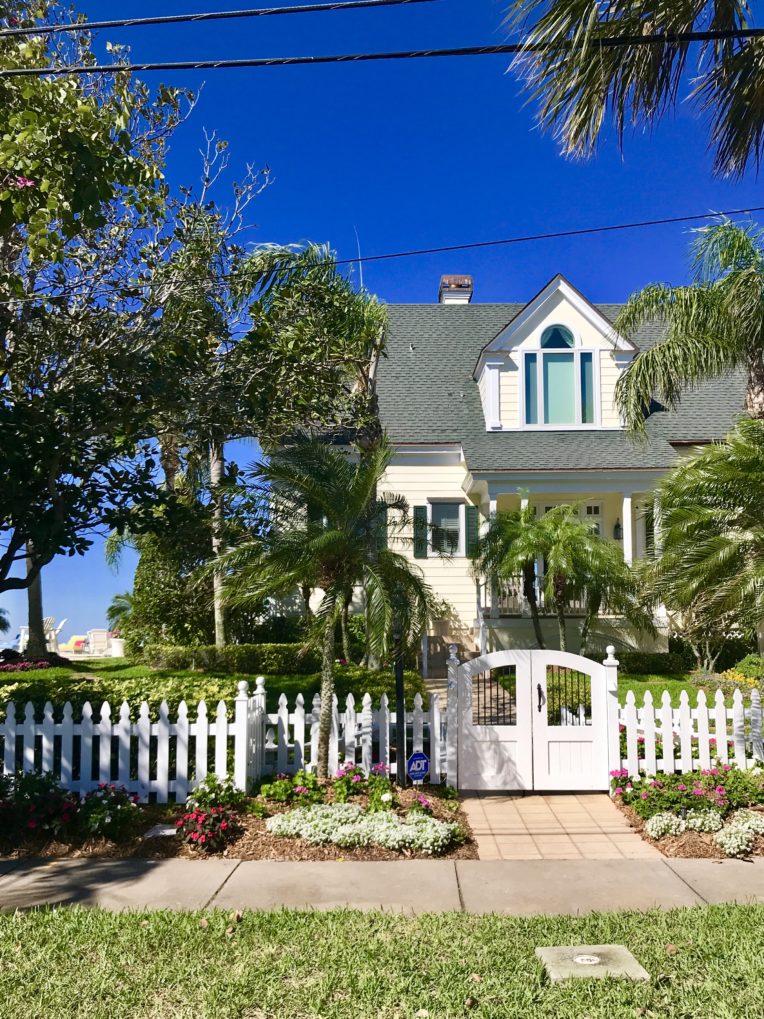 We spotted some gorgeous houses that I can keep dreaming about.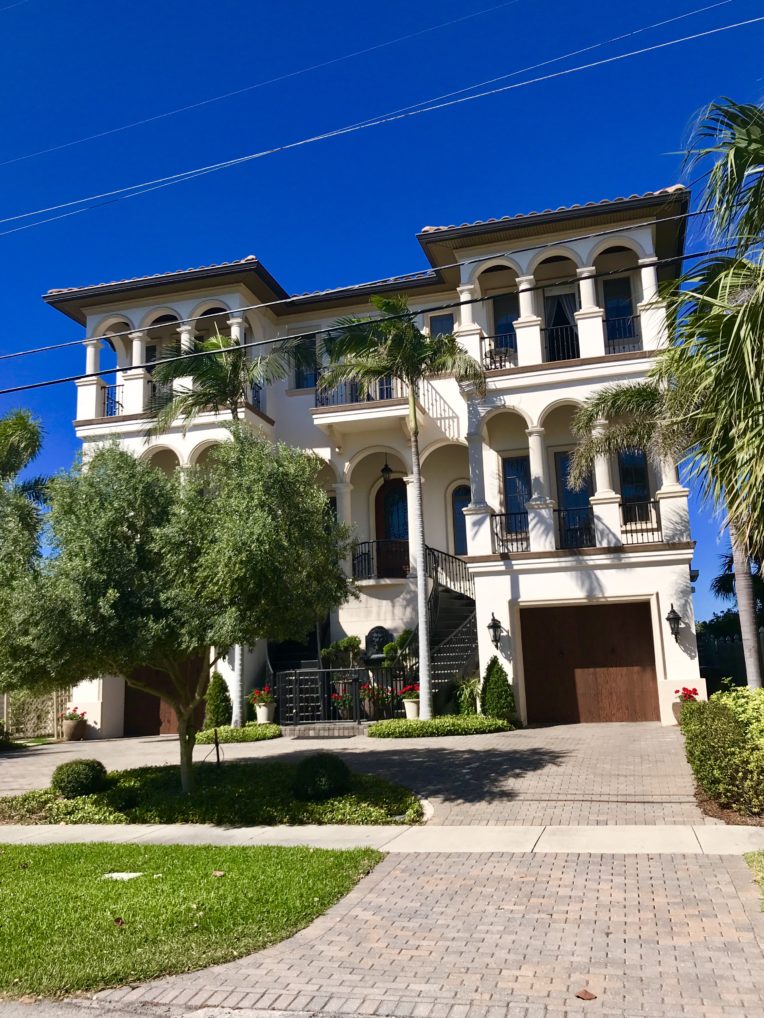 Around 10ish everybody was up and read to walk into town for brunch!
I want to say this meal was amazing….but we waited an hour for our food and I was so insanely hungry by that point that I was getting really irritable (hi, low blood sugar) and that never feels good. My burrito was good, but I think my expectations were too high. The nutella french toast was fab though! Nick ate the ends of my burrito and we split the french toast.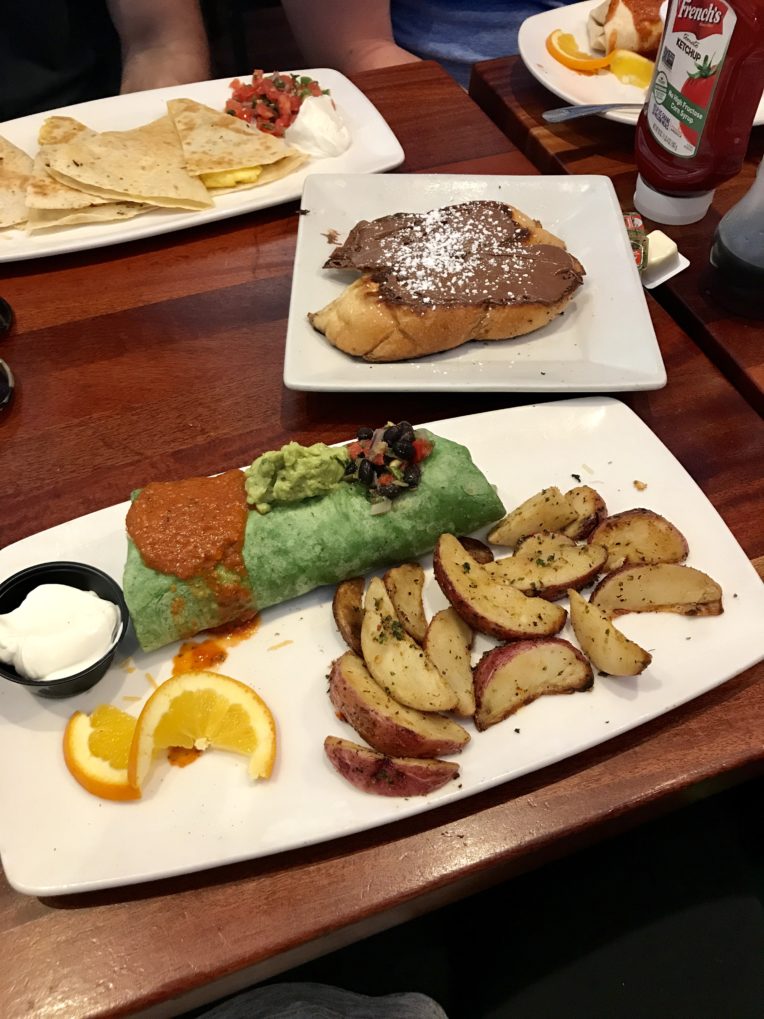 By the time we wrapped up with brunch (it was an hour wait for a table) it was already 2pm so we sat outside and played Codenames before Nick and I had to leave for our evening flight home. Side note –> we played this game every night when we got back home and I love it – so fun and easy to learn.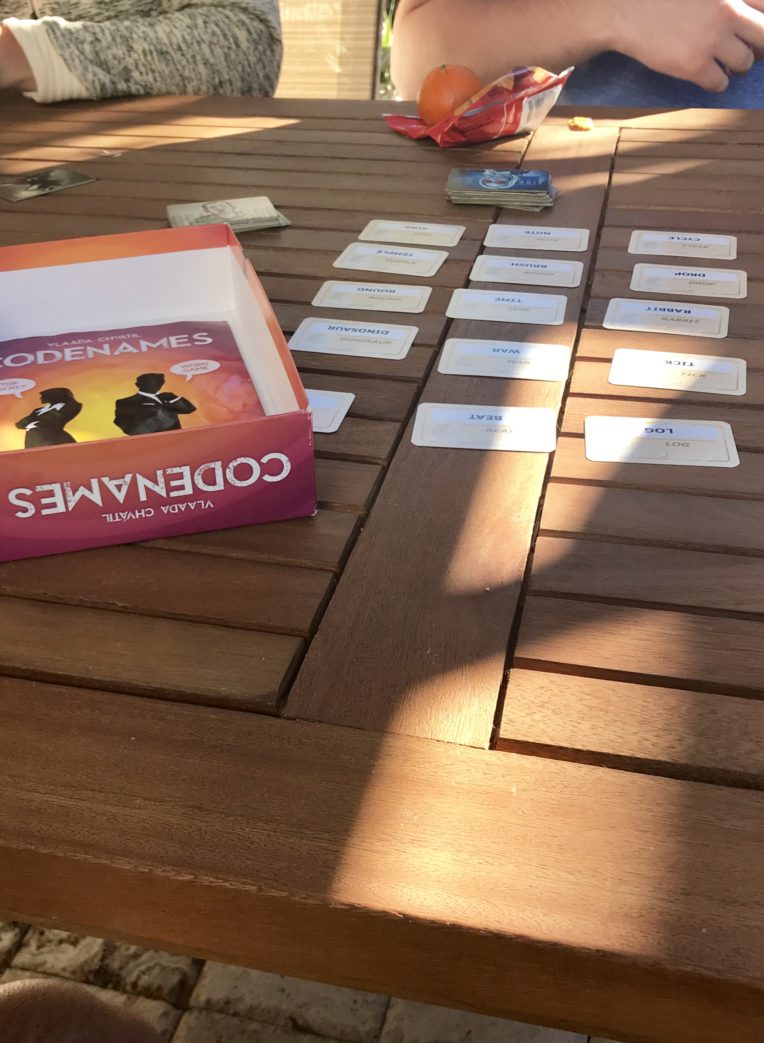 We got to the airport in time for an early 5pm dinner before our flight. We found a burger place in our terminal. Some greens sounded good so I went with the burger salad with a black bean patty and an order of sweet potato fries.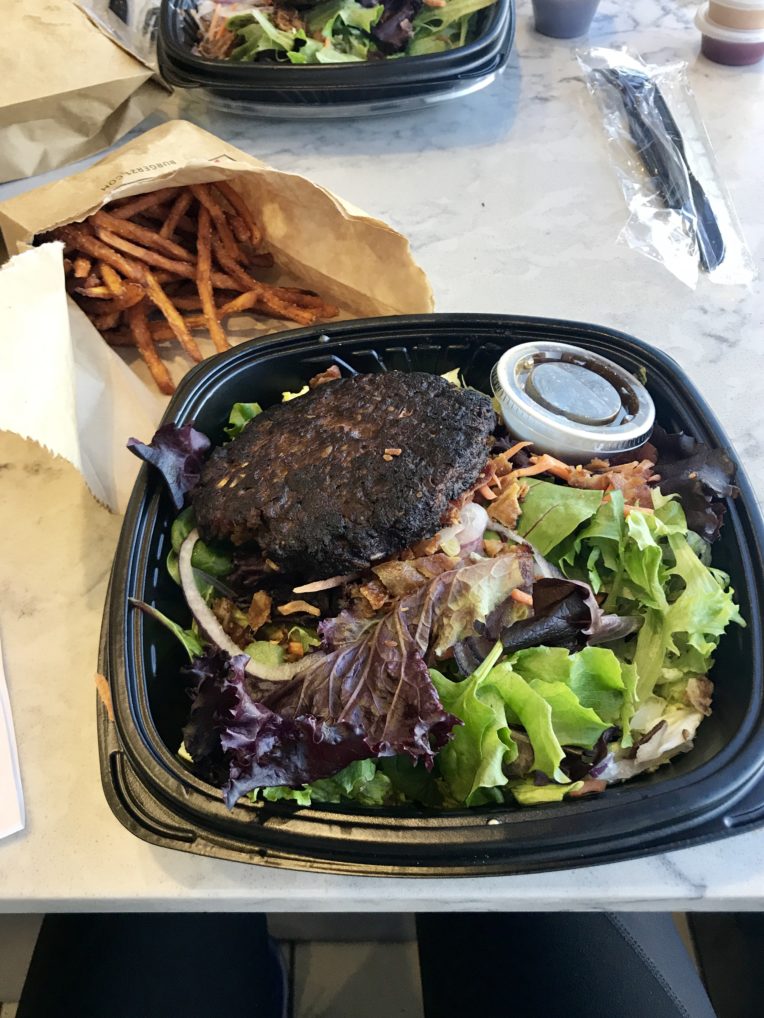 For some reason I was more anxious than normal last night on the flight so that sucked. But thankfully, the flight was smooth and we were home and ready for bed before 10. It was such a great weekend! Spending time with friends that I've literally known since I was 10 makes me so happy. We skied last weekend and were at the beach this week – travel is crazy and I hate flying but I'm way thankful for these past couple of weekends and being able to spend time in NH and FL with good friends.
I hope you guys had a great weekend too! Share your favorite parts in the comments!