It was SEVENTY degrees here on Wednesday this week. Do I live in New England or Georgia? It was like a little pocket of happy nestled into a very long winter. Although it actually hasn't been as bad or cold as I thought. I've told myself not to expect spring temps until May so the high sixties in February made for so much happy.
How's your week been? How are YOU? I feel like as February draws to a close and we get into into March it can feel like this slog of winter. And sometimes it's the littlest of things that can bring the most joy…but we often have to search a little harder. Anyone else feel like this?
I've noticed recently that by 6ish am the sun is rising outside our back windows and so I sit there on the edge of the bed and watch before I stumble to the bathroom, brush my teeth and pour a cup of coffee. I've discovered watching that sunrise when the skies are clear enough to see it, grounds and roots me in my day and what matters.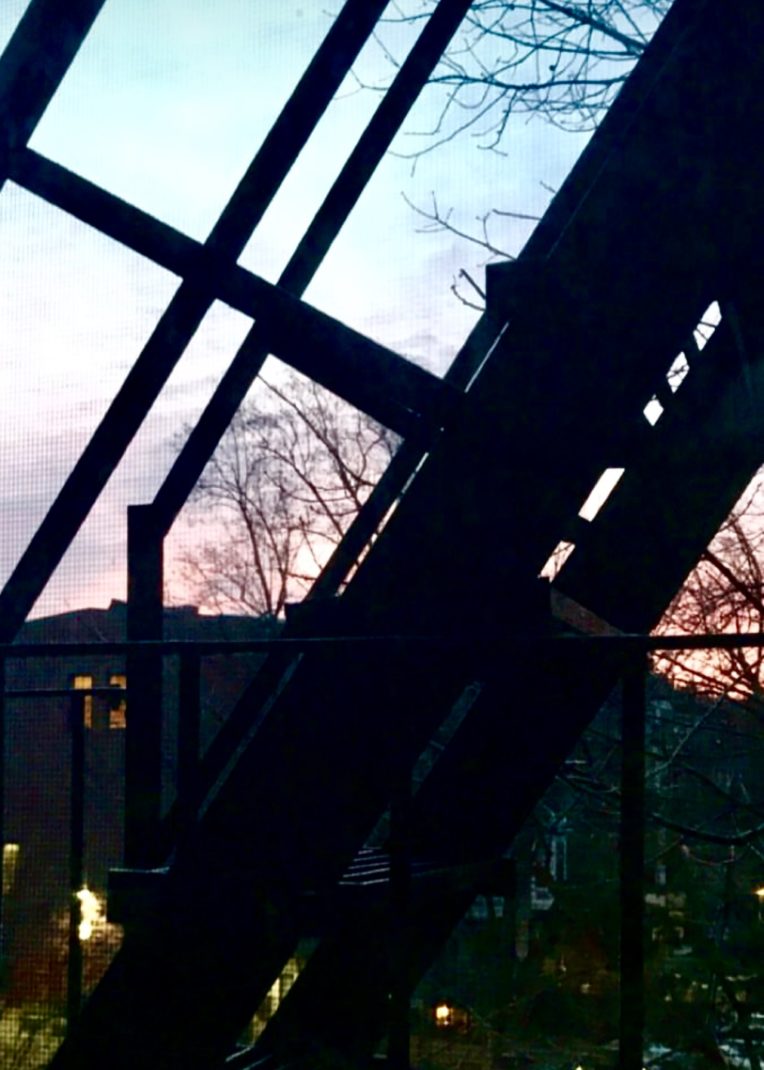 I heard once that happiness is when reality and expectations meet. This has been a long and painful process, but I feel like I'm just recently starting to realize what healthy expectations are. And it's helped me find so much more happiness in my day to day life. This sounds silly…but simply releasing the expectation to complete my to do list every day has made me so much happier. 1) my to do lists are wildly unrealistic and 2) the world still spins at the end of the day no matter what I do or don't get done.
Before I launched the online course last Friday I had a very honest conversation with myself. I set a very low, yet hopeful goal for how many people I hoped would sign up and find the course helpful. I'm not a business woman by default (I feel like I've been forced into it more because I love this work and helping women through this platform and in private practice) so promoting something I've created doesn't feel natural for me. Happiness = reality + expectations…I feel so happy about launching the course and 10000x more grateful that you guys have signed up – so thank you. I hope you find it healing and freeing and so helpful.
It's also taken me almost 29 years to let go of this fantasy of have of moving about my day is this structured, perfectly productive way. In my fantasy land, I would wake up without snoozing, not open my phone until after reading the bible for a bit, leisurely make breakfast and then get dressed + ready for the day before starting work early and staying 100% focused, take a 30 minute lunch break, and then get back to work until 5 or 6pm. And obviously my entire to do list would be checked off.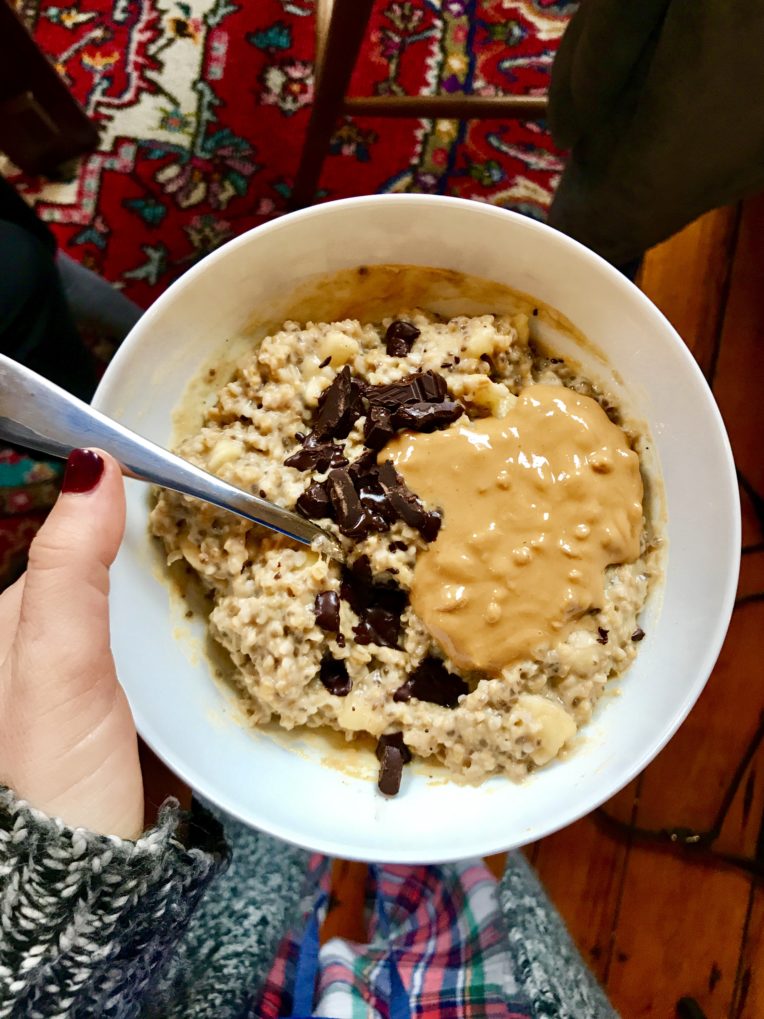 Reality is snoozing 3x until Nick comes back in and wakes me up, I brush teeth with eyes squinted, find a cup of coffee on the counter and then before I know it I'm answering text messages and scrolling through Instagram… 20 minutes later I'm like, WHAT IS HAPPENING?! …toss my phone to the other side of the couch and open my bible. Some days are easier to focus on what I'm reading than others. And by some I mean a few.
Most days I'm continually pulling myself back to the present instead of thinking about my to do list for the day. I eat breakfast and then 3 hours later find myself still in my pajamas, reheating that second cup of coffee in the microwave and making my way through my to do list way slower than anticipated. Some days are smoother than others, but most days…this is actually how it goes. Lately, I've accepted that maybe…just maybe, Robyn, this isn't you needing to "be more productive, be more focused, be more disciplined." Maybe this is you needing to alter your expectations. Maybe you need to create more space to accept and be you. To fully allow yourself (without the…"well I should"…) to be the unstructured, free flowing, stay-in-your-pjs and write blog posts and see clients in the morning while reheating cold coffee and THAT IS OKAY.
Anyone else throwing up praise hand emojis? If I'm the only one, that's okay too.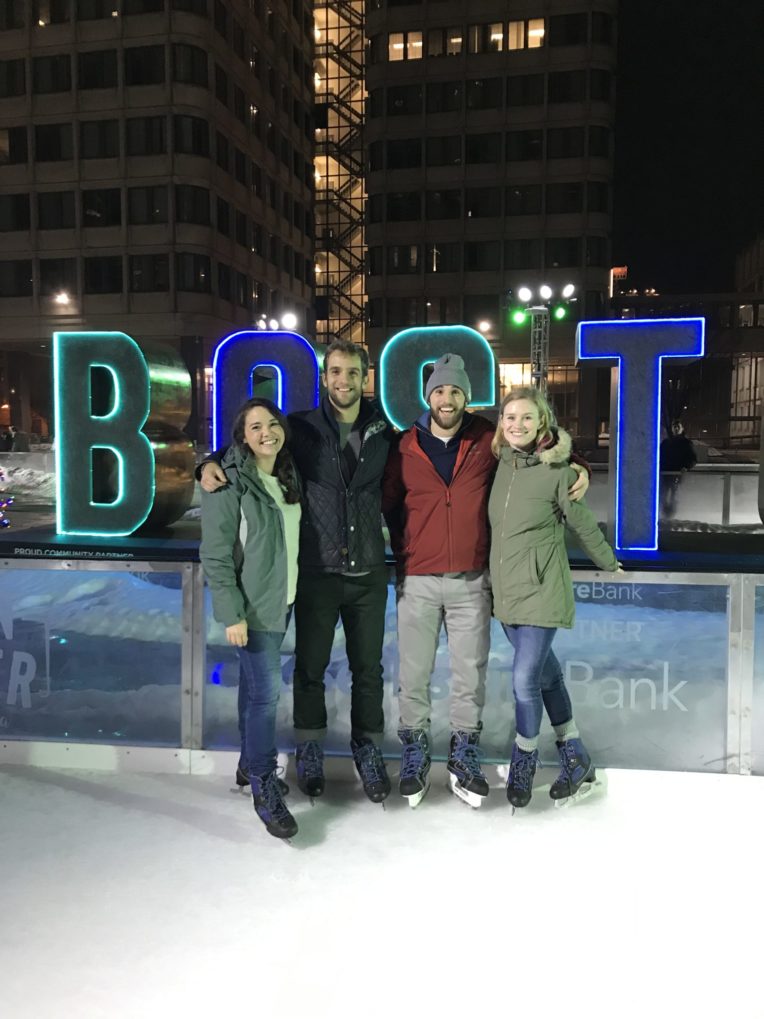 Boston is becoming less lonely, less unknown. Instead it's beginning to feel more familiar and like a community. The other day Nick and I were strolling around the neighborhood after dinner (something that sounds all relaxing and zen but really we do this like once a month if we're lucky) and Nick asked, "Do you still feel lonely here?" And I had to stop and think because I hadn't actually realized the shift that had started to take place. I'm 100% certain it's not because we've made 10 friends and found a church and now feel all established and stuff. I'm certain it's because I've started to settle into a different pace of life. I was (and to some extent still am) letting New York melt off. This past season of life – changing careers, nursing school, single to married, living in bustling Manhattan, a zillion friends and committments, chasing after time and my to do list – I'm slowing releasing it. And it feels nice to welcome in a new pace.
So I think I'm feeling less lonely and more settled because my expectations of community and friendship and life rhythms are aligning with my reality. I'm learning the beauty in moving through my days with more intention, the joy that can be found in the mundane things, the richness of feeling deeply known by a few friends, and the adventure + pure contentment that seeps in when life is less planned and filled with to-dos. I'm learning that community and relationships are going to look different in this new place and new pace and new season of life… and that different is okay. Actually, it's good.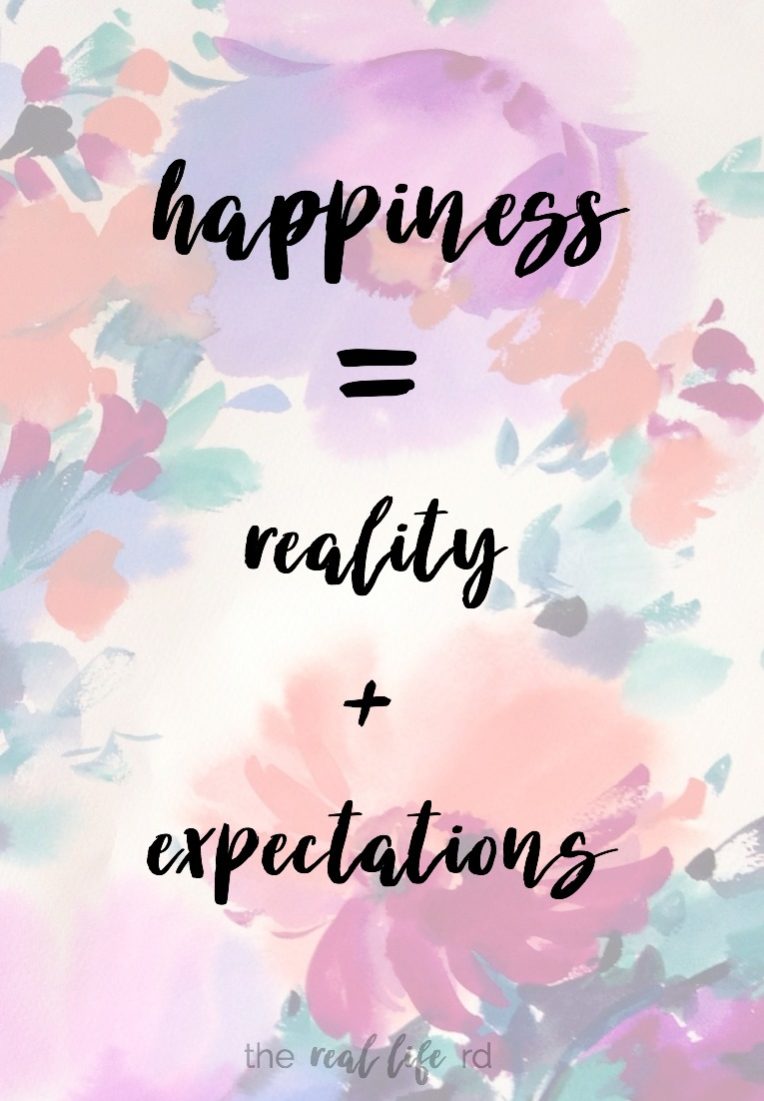 Where are some areas of life that could use some shifting of expectations for you? Maybe it's your body, the meaning of healthy (what does healthy mean anyway?), your career, being a mom, your social life and so much more. Share in the comments – we're all in this together. <3