This weekend was nothing exciting but it was soooooo good. Restful with zero expectations or things we had to do. Nick got home Thursday night after being away all week in NJ for work (he works remote and commutes back about every 4 weeks for a few days) so we did a belated Valentine's Day dinner on Friday. We've actually never been together on Valentine's Day so we always do something low key before/after.
First, we cracked a bottle of wine and made a cheese plate at home to wind down from a a busy week.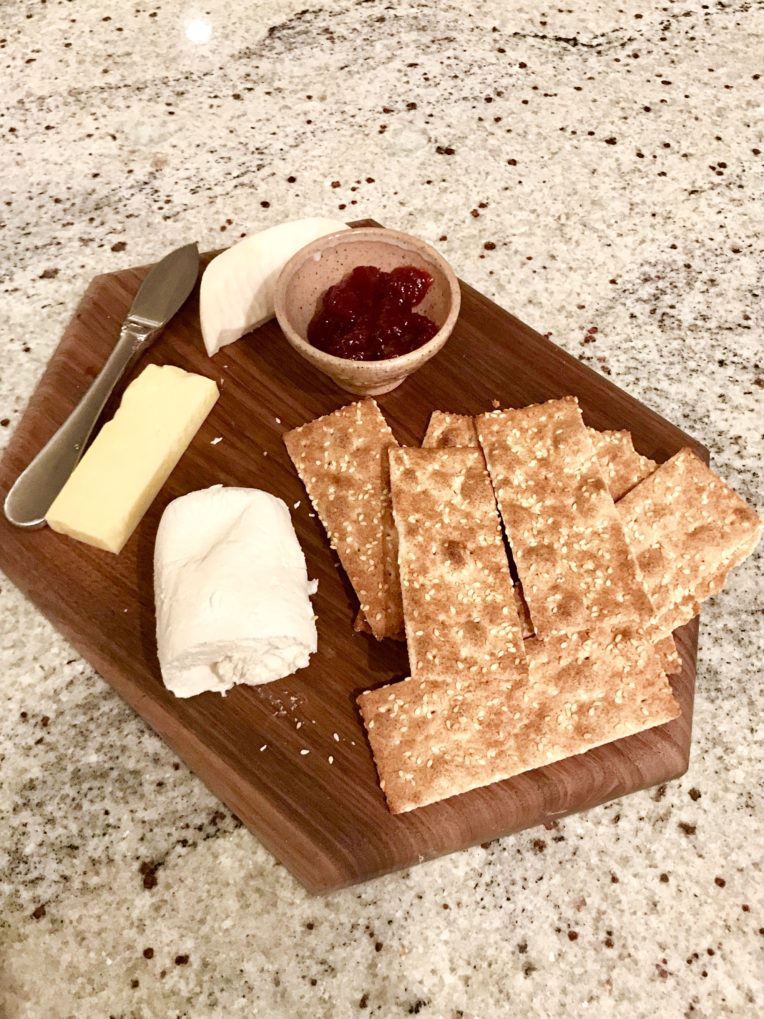 And then we walked over to Kava. I was beyond excited to eat here given all the amazing reviews this place has gotten and how many people have recommended it. The thing is, they don't take reservations (hence filling up on cheese + crackers) so we knew it would be a bit of a wait. But it was well worth it. Around 8:30 we snagged a couple seats at the bar.
The wine list is 90% Greek wines. I don't even remember what this was called but it was a little funky…not my favorite, but Nick liked it.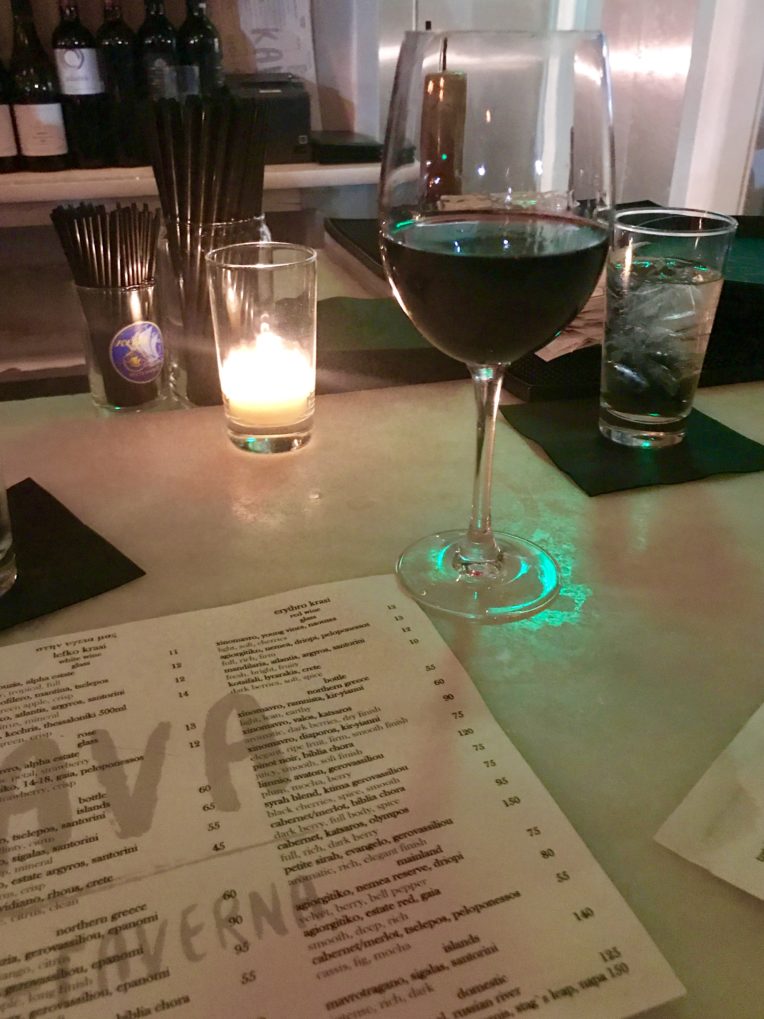 We started with the zucchini chips with tzatziki sauce. Plus an arugula and hallaoumi salad. The zucchini chips were incredible! I'd go back for those alone.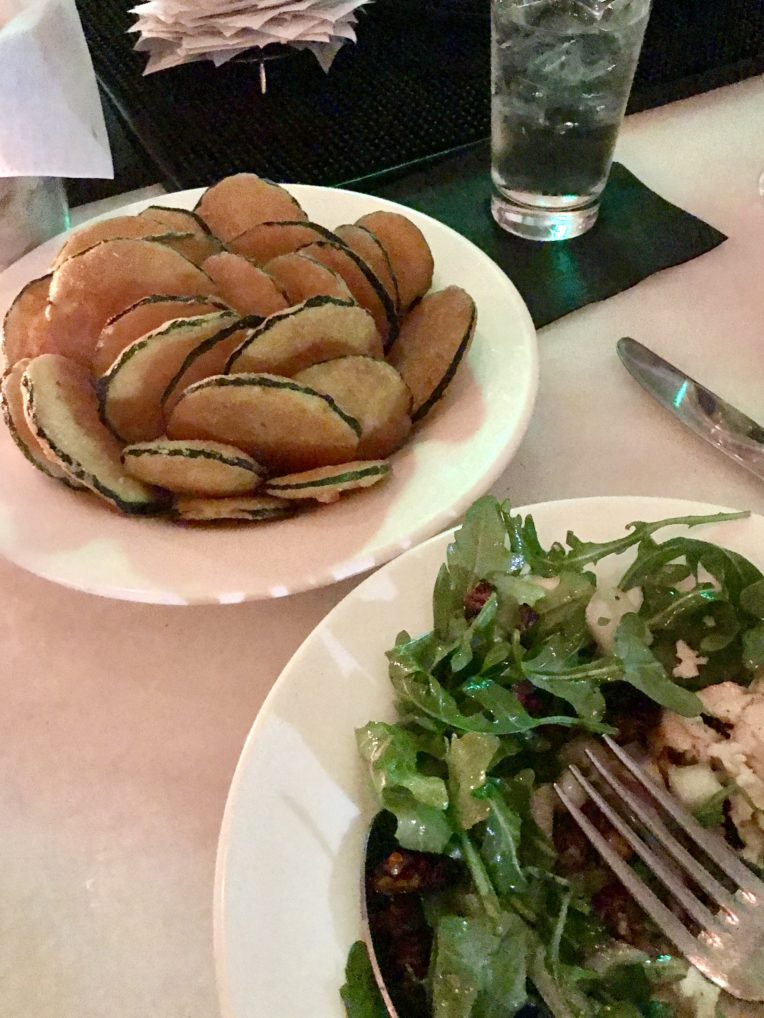 We also shared the eggplant stuffed pepper that went unpictured and warm bread + olive oil.
With all the apps, we decided to split an entree – the sea bass. I think I imagined a fillet and we got the whole fish. Well…first time for everything so I dug in. Thankfully it was de-boned and really easy to eat. Paired with the lemon and olive oil sauce and some of Nick's white wine it was light and really tasty.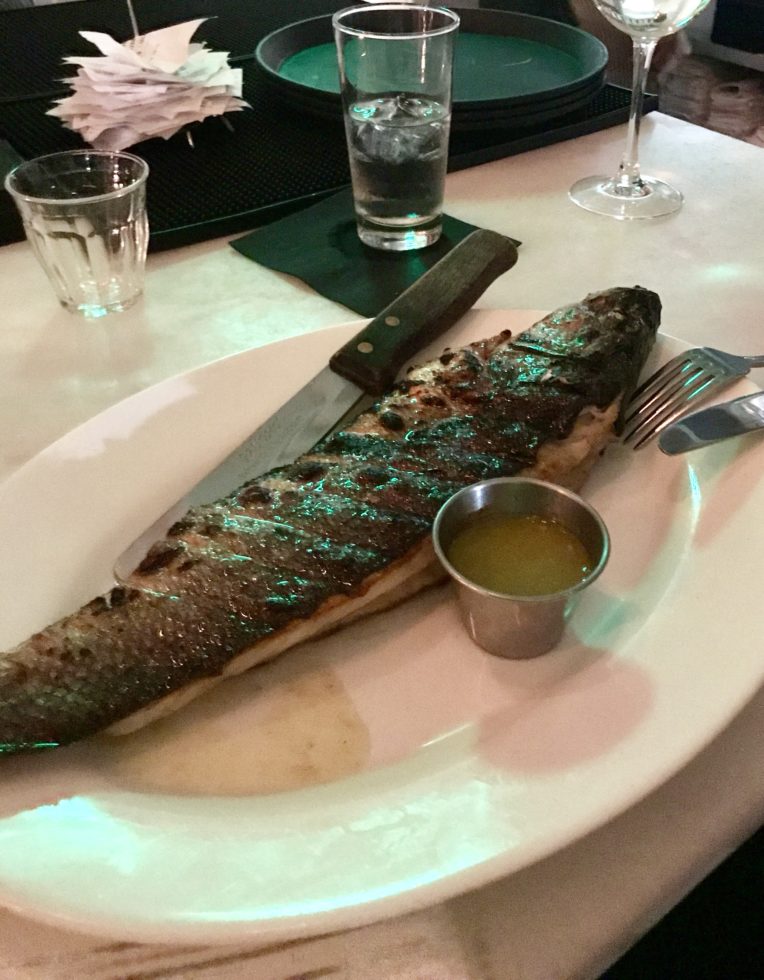 The service was stellar. Since we were first timers they brought out this for dessert – a thick, whipped greek yogurt with honey and candied nuts. And then the owner brought us some honey sweetened grappa to end the meal. We will be back!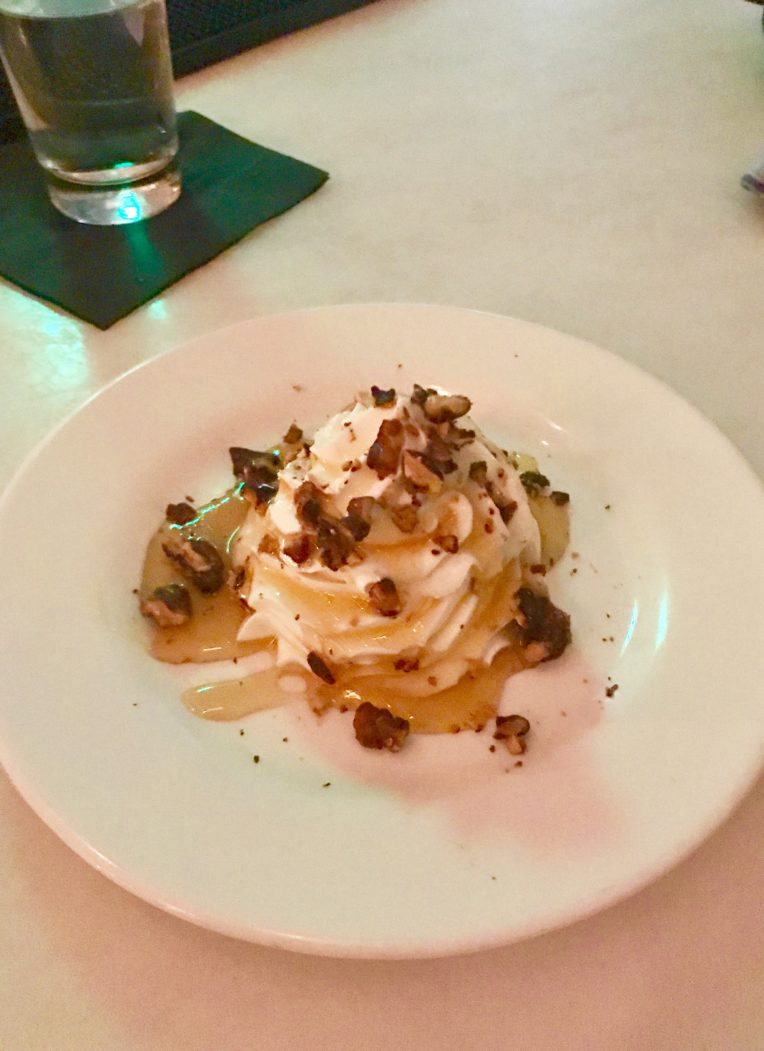 Saturday morning started with pumpkin oatmeal topped with honey pb plus coffee. I read a little and worked on some e-course things (I'm so excited several of you have signed up!) and then headed out to a 9:30 yoga class. My mind and body have been enjoying yoga so much these past few weeks.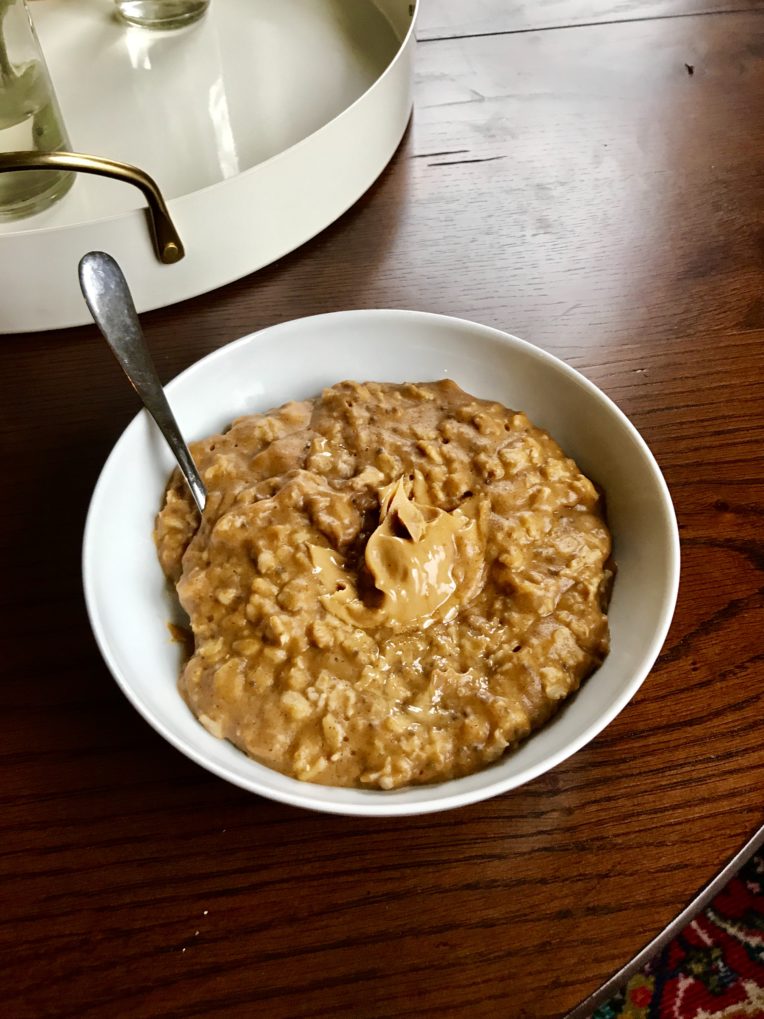 All I crave after a hot yoga class is a smoothie – even in winter. This was the usual, spinach + frozen banana + chocolate Vega protein powder + almond milk + ice. Then I showered.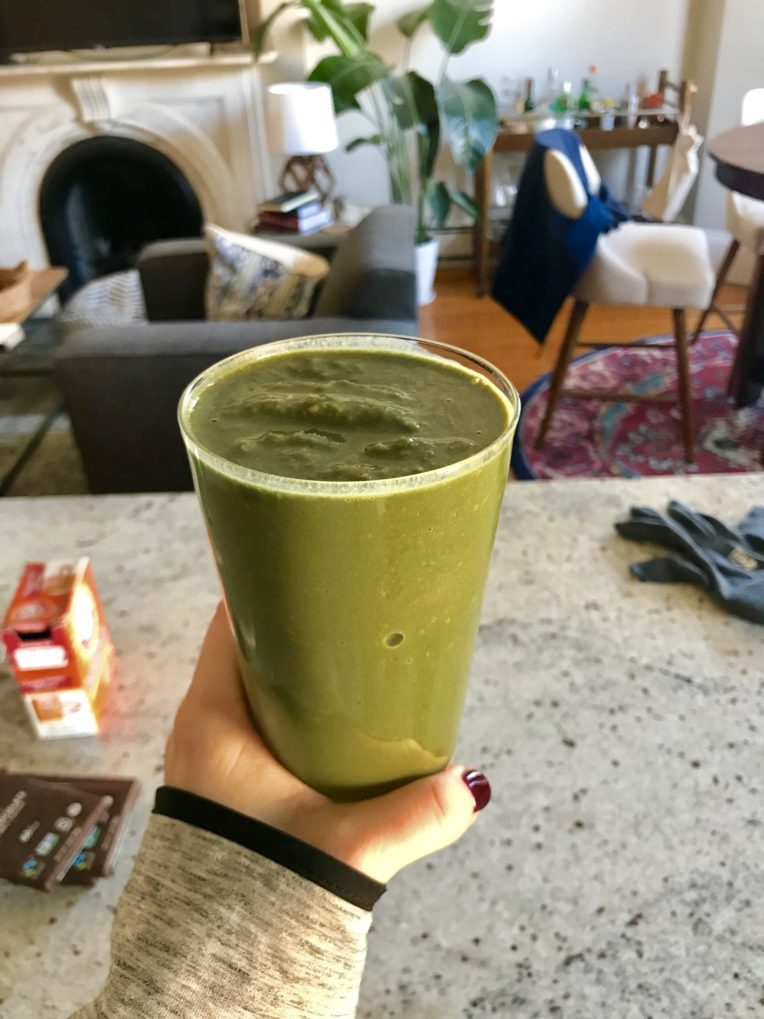 And we made breakfast tacos with leftover veggies from the fridge. Nick scrambled up eggs with tomatoes and mushrooms and toasted up some tortillas with oil in the cast iron. We topped them with cheese, avocado, salsa and sour cream. So messy. Hit the spot.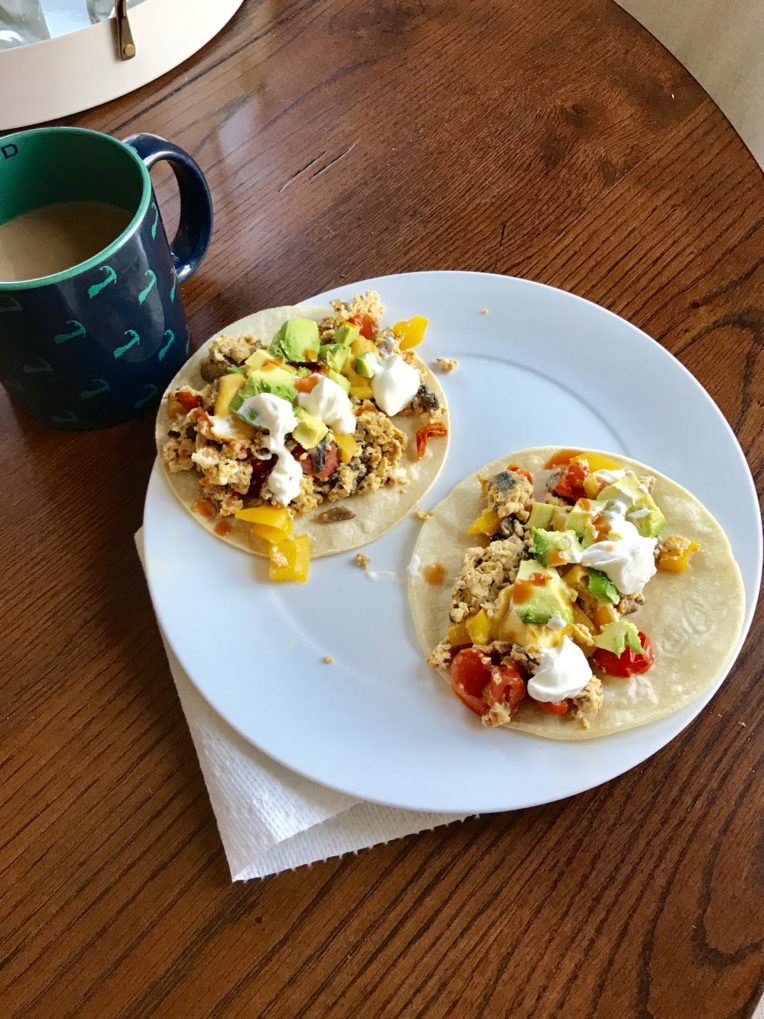 I worked on the new Nutshell Nutrition website and re-branding (coming soon!) since it will no longer just be Nutshell Nutrition. So that's exciting. 🙂 And then we drove about 20 minutes outside Boston to buy some plants.
All but one of our house plants died in the move. Between moving them across state lines and having them at a friends house where everyone was gone for much of the holidays…those buddies got a little dehydrated. Plus I wanted a few more to add to our new apartment. Not because we have space, our apartment is actually smaller lol, but I love how plants make a home feel.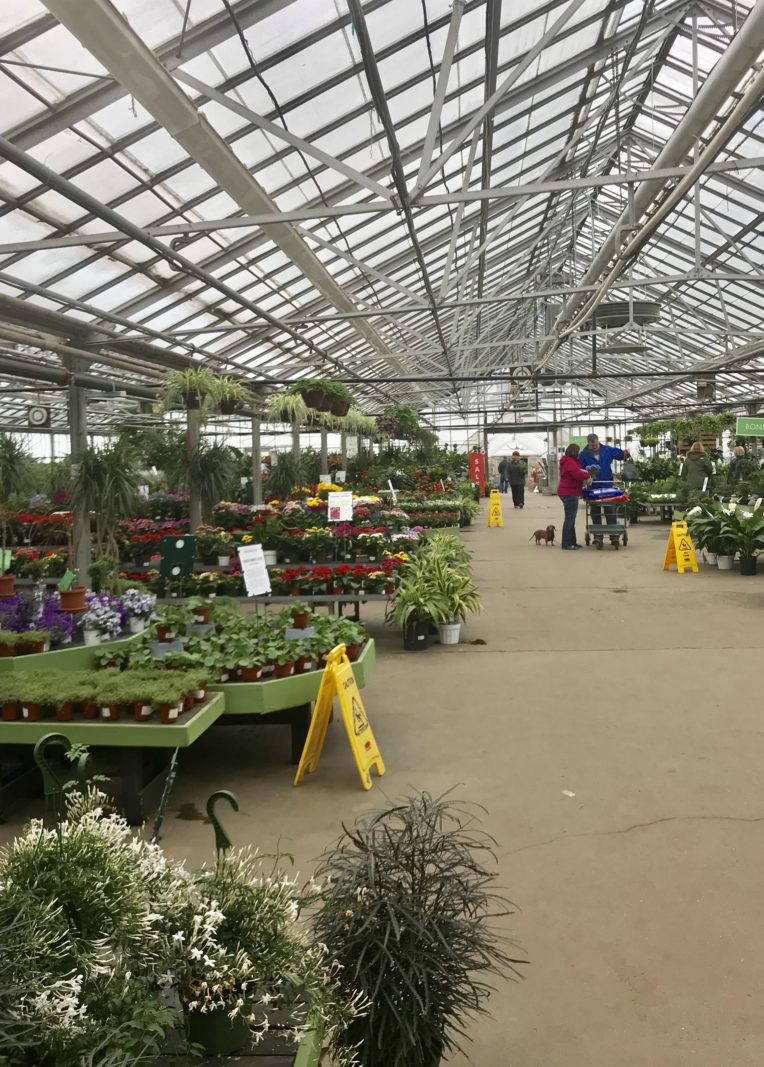 So we got a little excited and ended up getting 4 new plants plus some herbs for the kitchen because this is the closest thing I'm getting to a garden anytime soon. Welcome to the family, you little baby herbs.
It was actually really fun to learn about all the different plants and spend time pursuing the greenhouse and picking out ones we liked.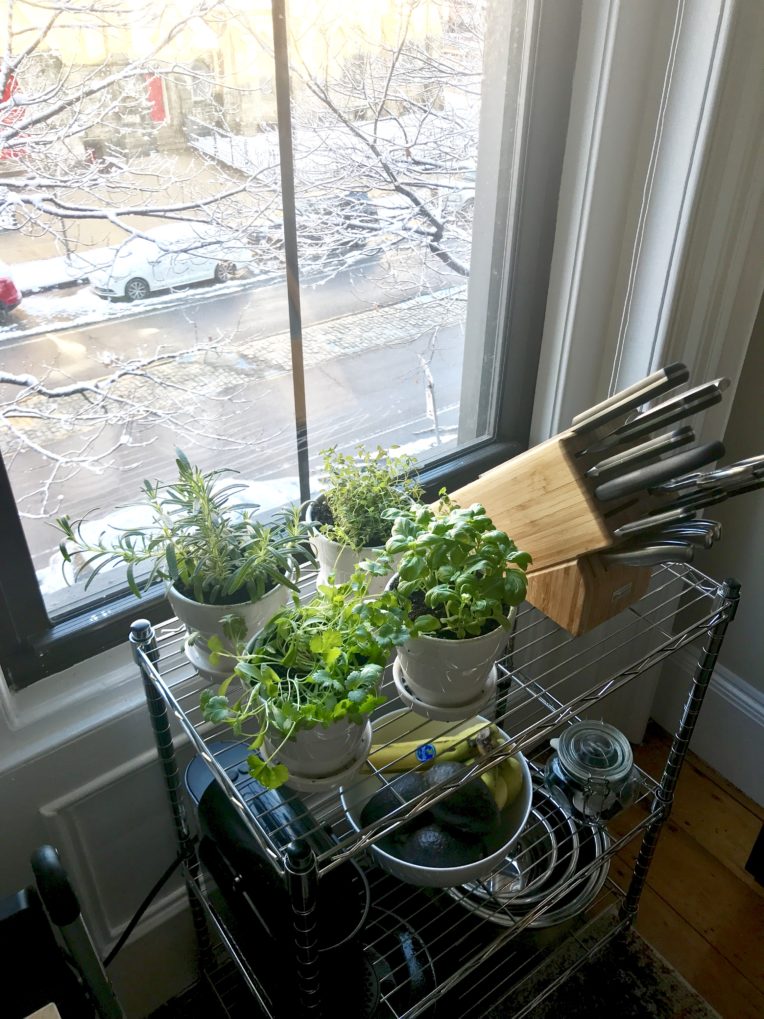 Since we were out in the burbs where it's less crowded in grocery stores at 6pm on a Saturday we swung by TJs for groceries for the week along with some dinner ingredients.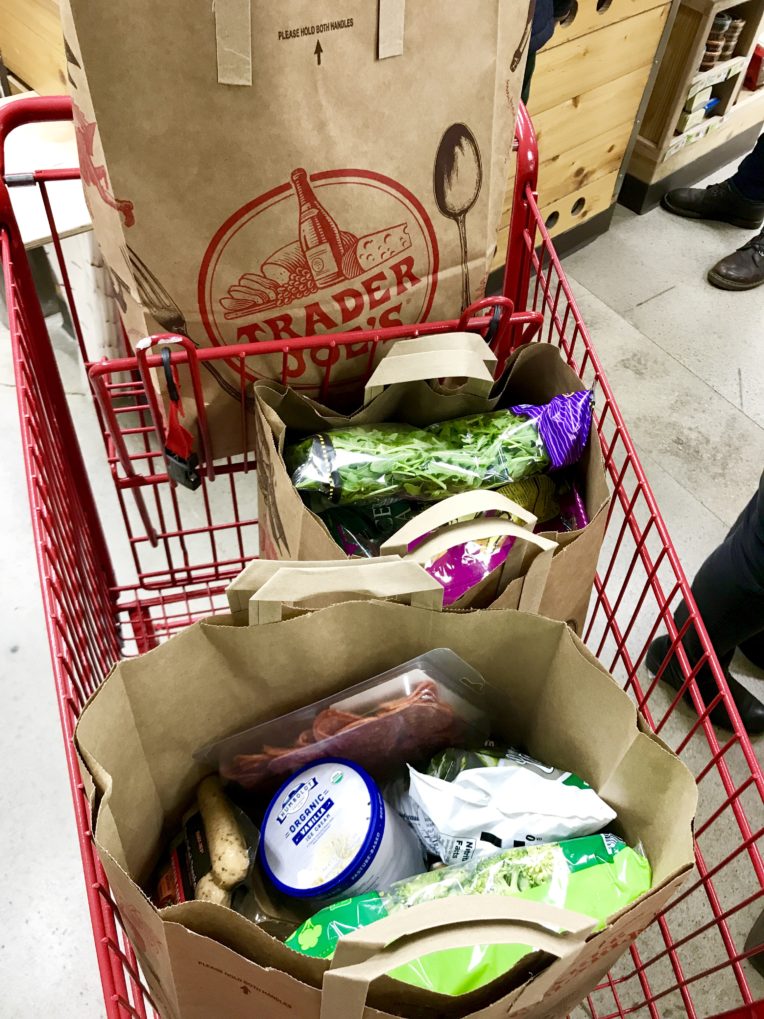 And then came home and made homemade pizza. We had homemade pizza all the time growing up since my mom would make the dough in our bread maker and I've been wanting to make it homemade for a while. I'm not to the homemade dough level (thank you TJs $1 dough) but we might get there one day..
I snacked on another cheese plate while cooking because I was super hungry by the time we got home.
For pizza, we did one with veggies (pepper, onion and mushrooms) but used 1/2 pesto and 1/2 pizza sauce to have a little of both and the other with just pepperoni. Topped with mozzarella, some of our new basil and crushed red pepper. They turned out great!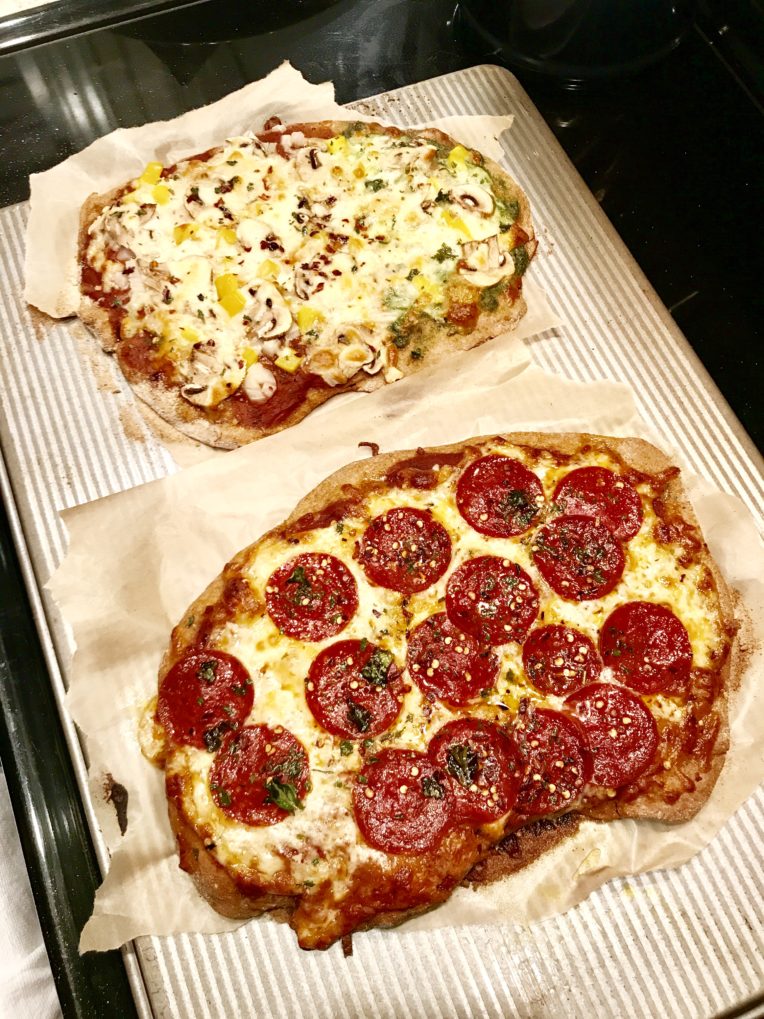 We drank some Chianti and I threw together a salad…aka I put all the ingredients from a TJs salad kit into a bowl.
Together we crushed all the pizza. Thumbs up Saturday night meal while watching the Olympics and the UNC vs Louisville game.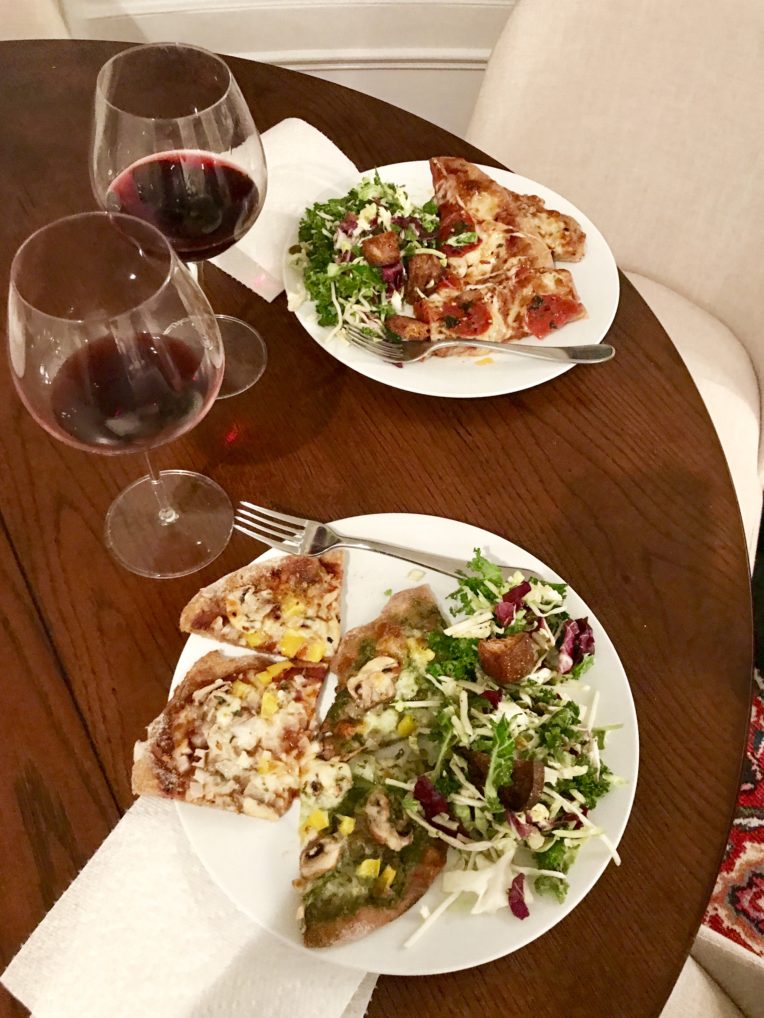 Capped off the night with vanilla ice cream + brownie bites. Everyone go buy the $1.99 pints of vanilla ice cream at TJs….it's super vanilla-y.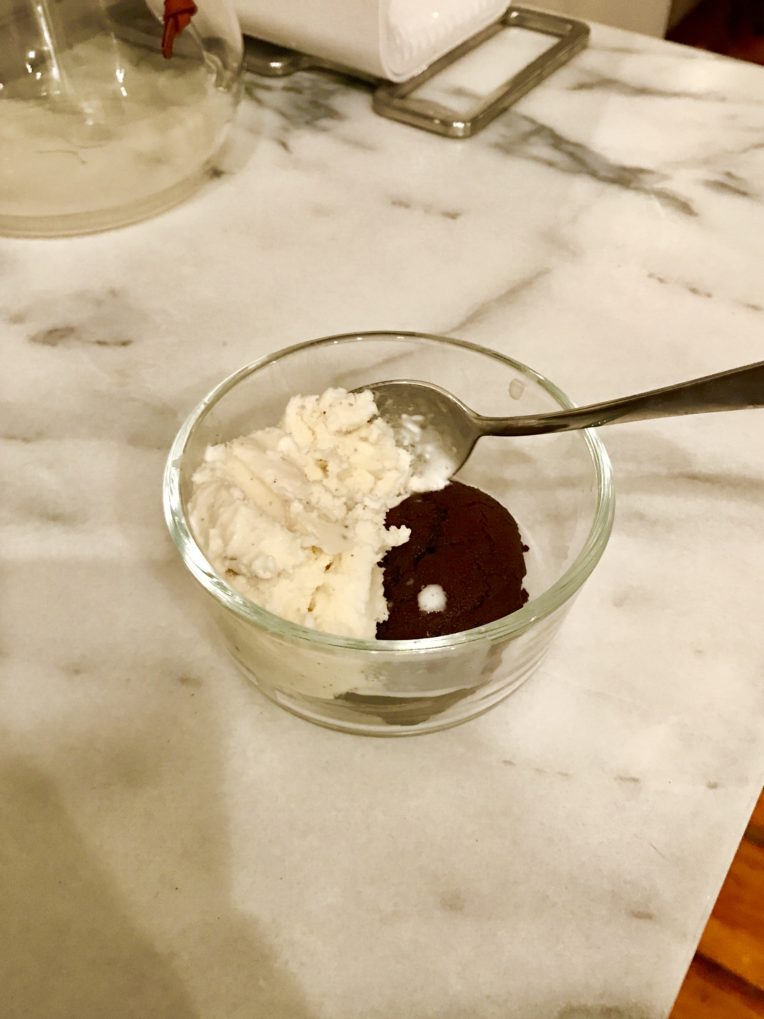 I finished Letting Go of Leo last week that Simi gifted me (highly recommend, so easy to read and Simi and insanely vulnerable, honest, so relatable and brings laughter) and loved it. I also adore Simi. Sunday morning I started Looking For Lovely. I also love Annie Downs so this should be good.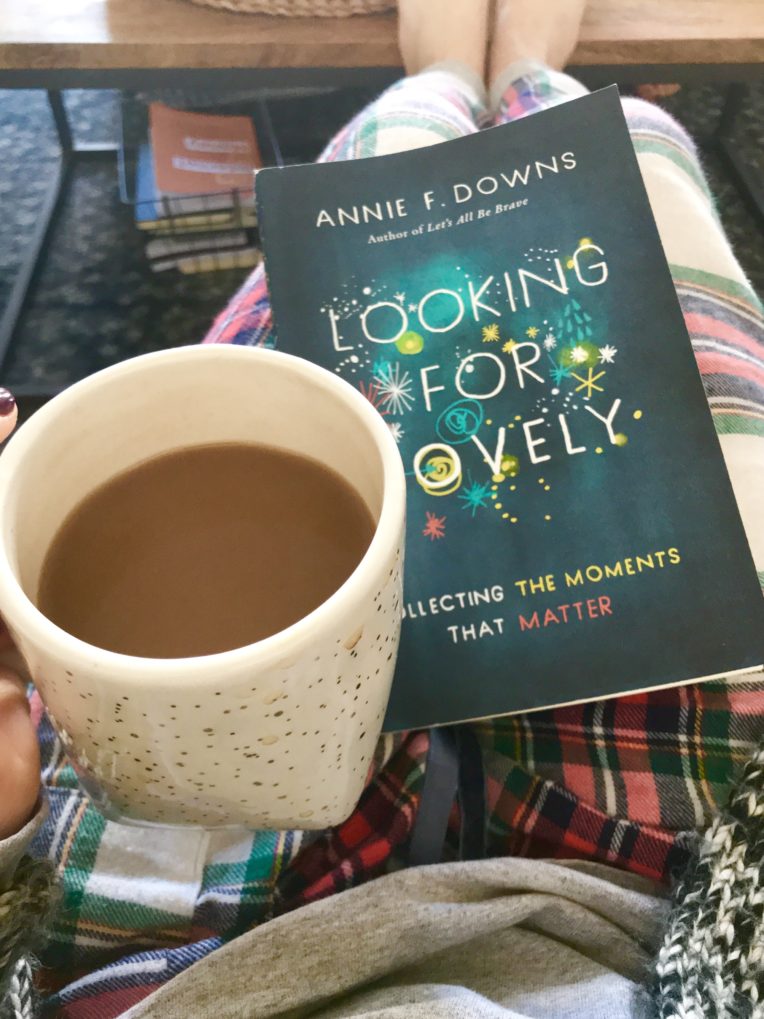 Breakfast was blueberry oatmeal pancakes. Sunday. It felt so right.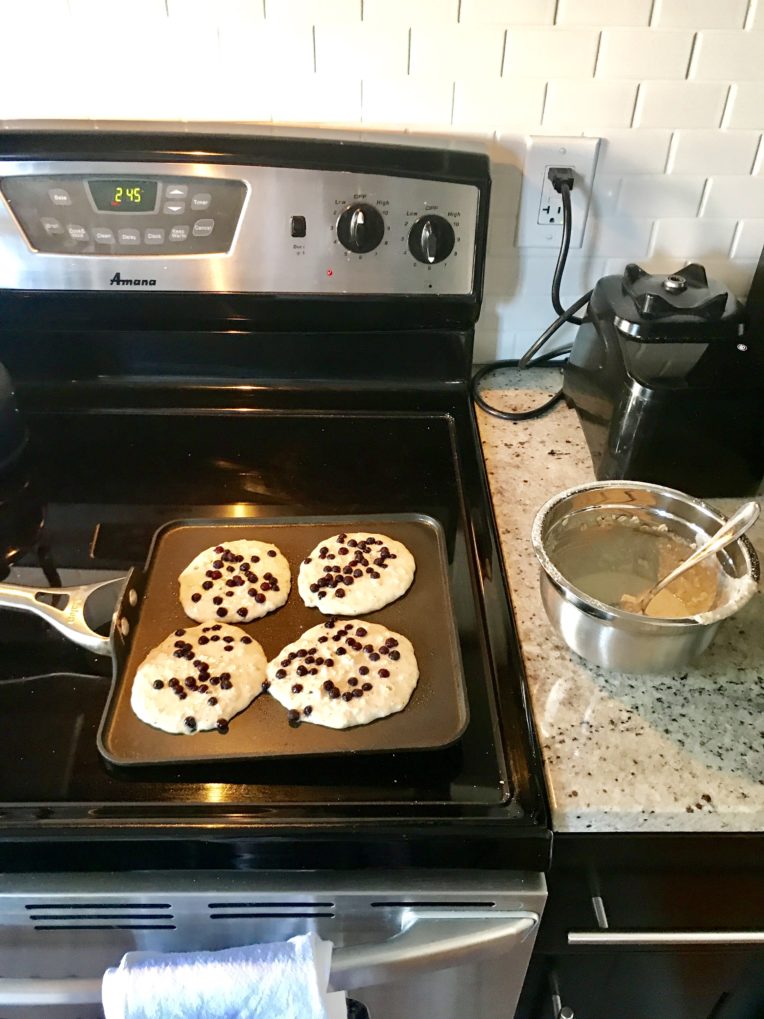 Plus some fried eggs over leftover arugula. Topped the pancakes with butter and lots of maple syrup.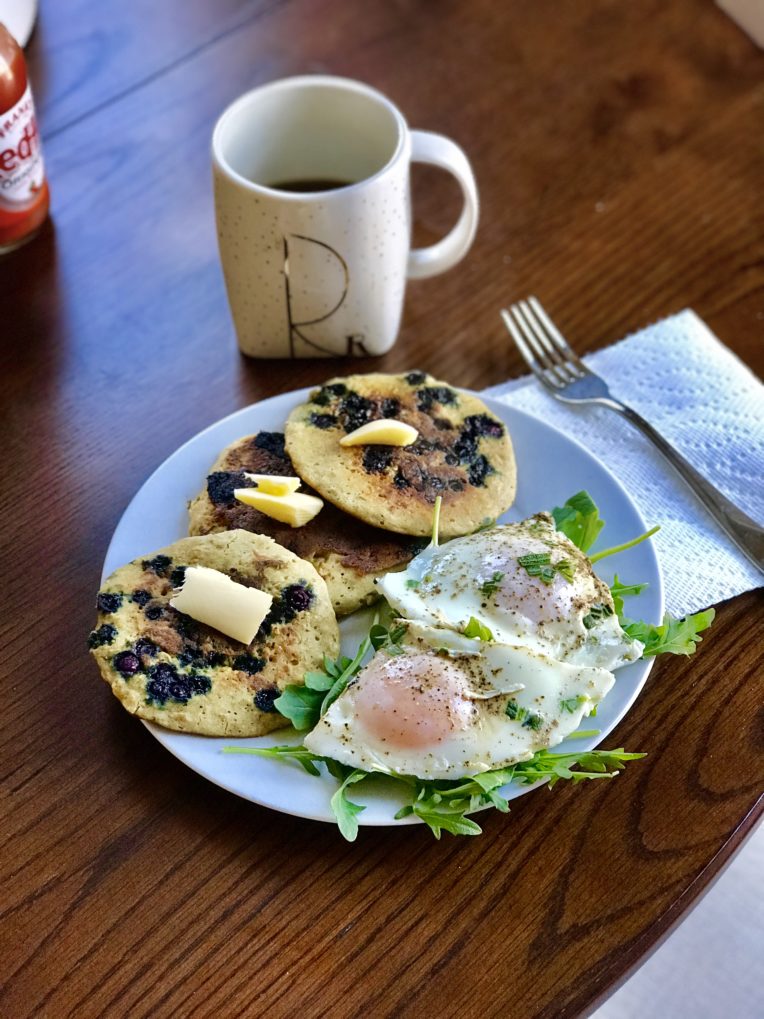 We went to church at 10:30 and then I met up with my friend Amanda – one of those friends who's actually new but you feel like you've known her for years. Moving to a new city is never easy no matter how exciting it is, but finding easy friendships makes the transition so much easier and I'm thankful for that. We went to a spin class at Turnstyle and then walked and talked our way home. It was my first time at Turnstyle – I'm not a huge spin fan but I'll try anything once. And it was actually pretty fun – the music was fantastic and there were no numbers on the bike which I LOVED. You could just ride based on feel.
I got home, showered, drank a smoothie for something quick to eat and then Nick and I spent the afternoon exploring + walking around Boston. Our first stop was sandwiches from this old school family owned deli, Giorgiana's. I went with the Mediterranean on ciabatta instead of a wrap. Bread > wrap everyday for my tastebuds. This was fab! Tons of roasted veggies, hummus and I added feta cheese. And it was super sunny and warm enough to eat outside on a bench.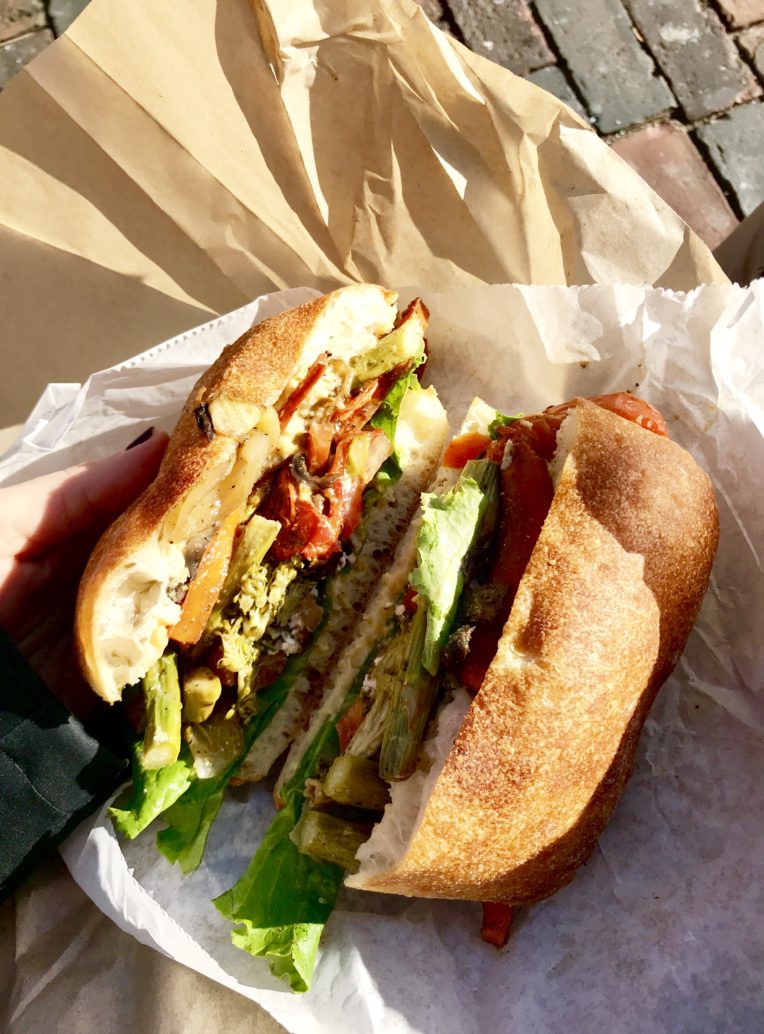 We meandered in and out of shops, up and down the streets and soaked up a semi "warm" day for Boston in February.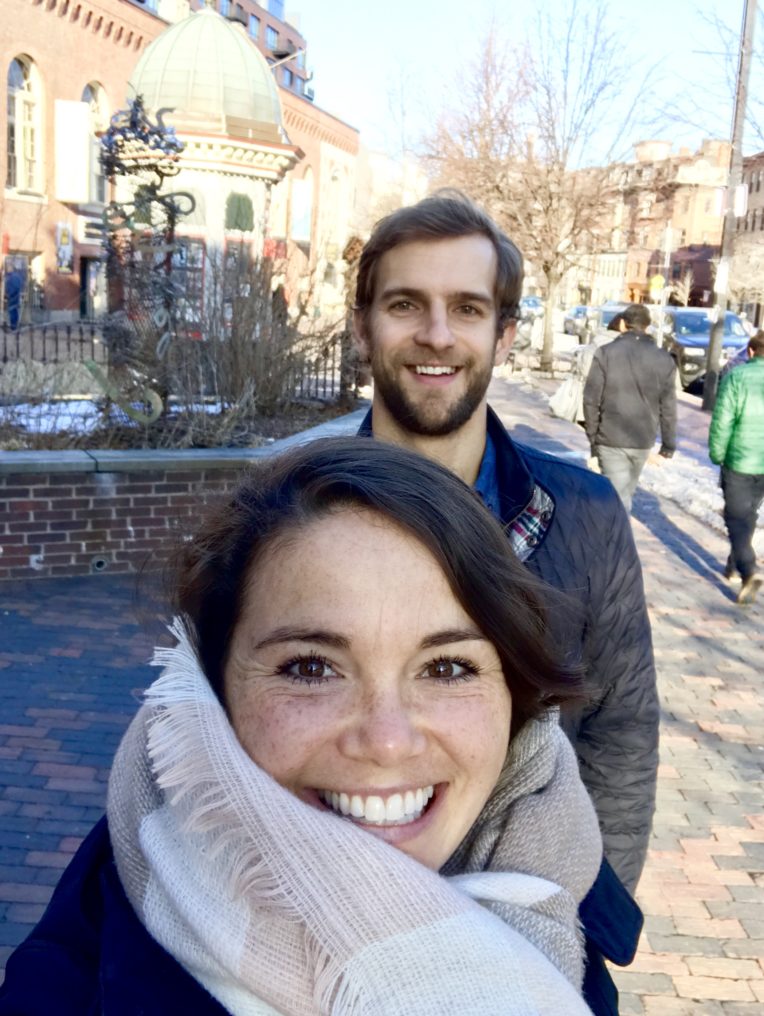 For dinner we took leftover pizza ingredients and potatoes (no dough left, sadly) and made pizza potatoes! Super random but actually tasty. I roasted Yukon gold potatoes until fork tender, then smashed then down a bit with a fork and topped with pizza ingredients and baked for another 10 minutes.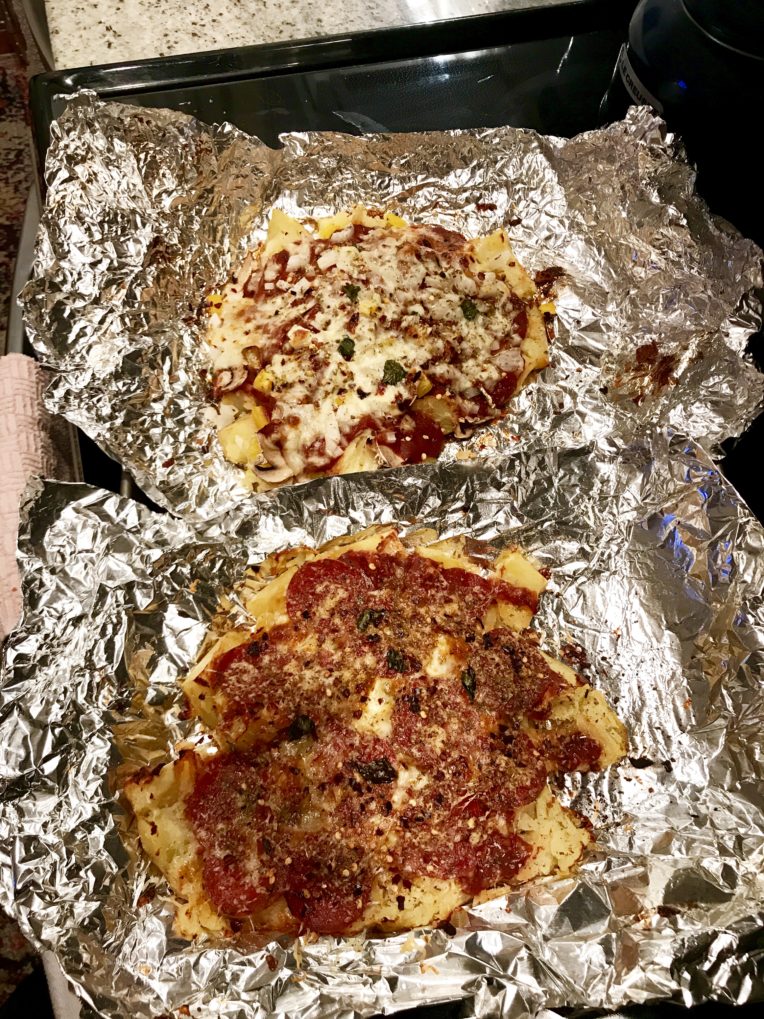 And in regular fashion…we ended the weekend watching the Olympics. And eating this new to me ice cream I picked up because 1) vanilla and pb 2) it was 1/2 off at Star Market for $2.75 and 3) Breyer's makes almond milk ice cream and I had to give it a try. Verdict – one of the best almond milk ice creams I've had! I actually think almond milk ice cream sucks (if I'm going non diary it's cashew or coconut) but this was fluffy and creamy and on point. Way to go Breyer's.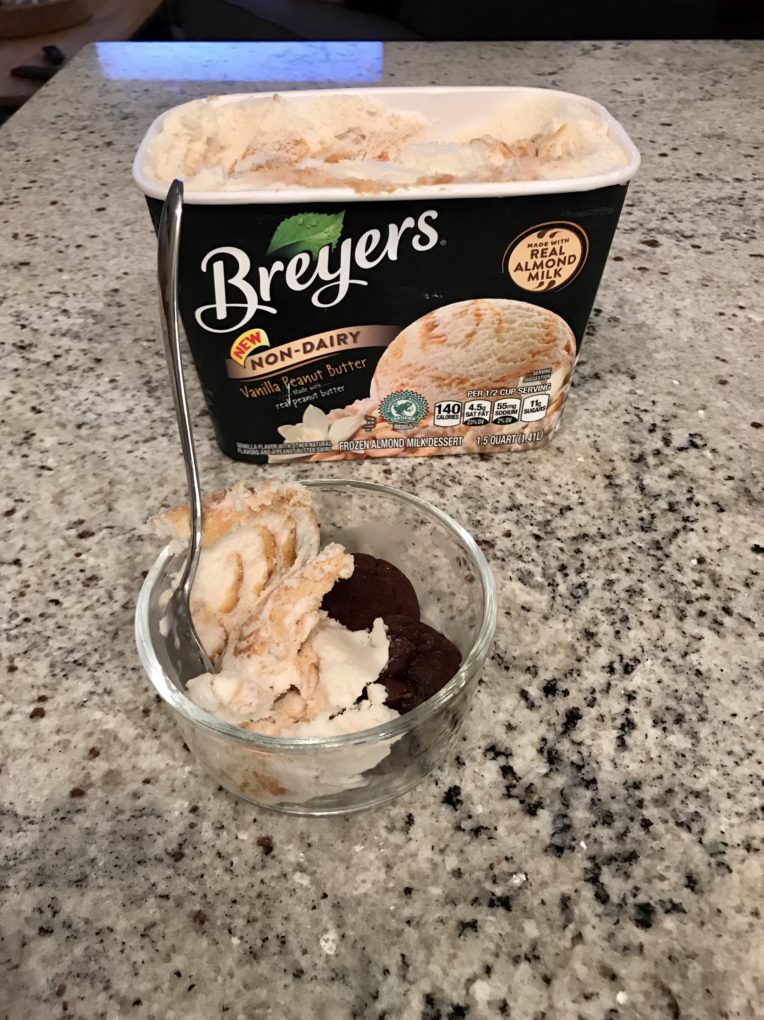 Hope you had a great weekend! Share your favorite parts in the comments!