We got another round of snow yesterday and I loved it! I'm in no rush for spring and could stay cozied in sweaters with endless cups of hot drinks for several more months. And yes, I'm very lucid right now 🙂
I'm always looking for new recipe inspiration and a way to mix up meals in a simple, easy way. It's a continuous back and forth between wanting to eat satisfying + nourishing food but also not spend a lot of time in the kitchen or thinking about food. I do enjoy cooking, but not everyday. And when life is busy, cooking feels like another thing on the to do list, not something I get to do. You feels me?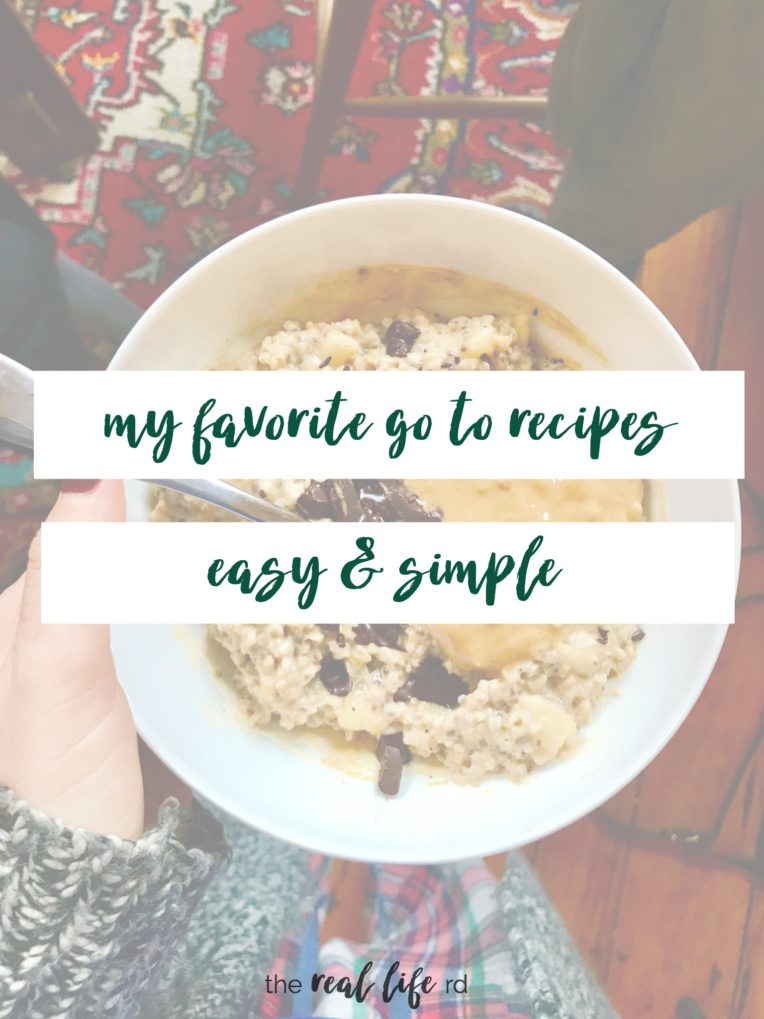 So in an effort to mix things up and keep it easy + simple, here are some of my go to recipes! Some I haven't made in a while and need to bring back into the rotation. And some are recipes that look uncomplicated and quick and I want to make soon.
breakfasts
Breakfast is usually always a rotation of toast + eggs, toast (or bagel) + yogurt, and oatmeal during the week. Hot oatmeal during the winter and overnight oats during the summer. On the weekends I like to make pancakes or make some bacon egg sandwiches. Breakfast is my favorite meal, so for me it needs to be exciting. A bar and a piece of fruit would never fly with my tastebuds and hunger level in the morning.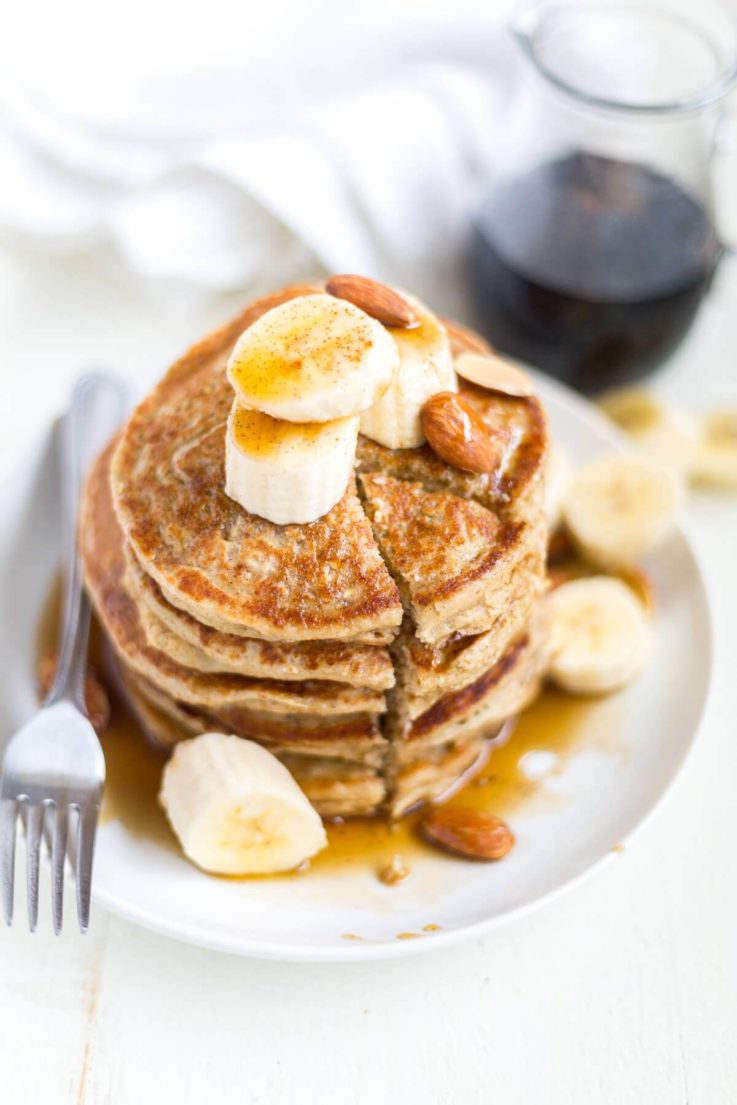 These banana blender pancakes are one of my go to recipes because they are so easy and all I do is throw everything into the blender. Then I add in chocolate chips or blueberries (or both) depending on what we're feeling and top with more banana + nut butter or butter and maple syrup. Usually a combo of both. If there are extra, I freeze them for snacks. Smear on some pb + j and you have a satisfying snack with protein + carbs + fats.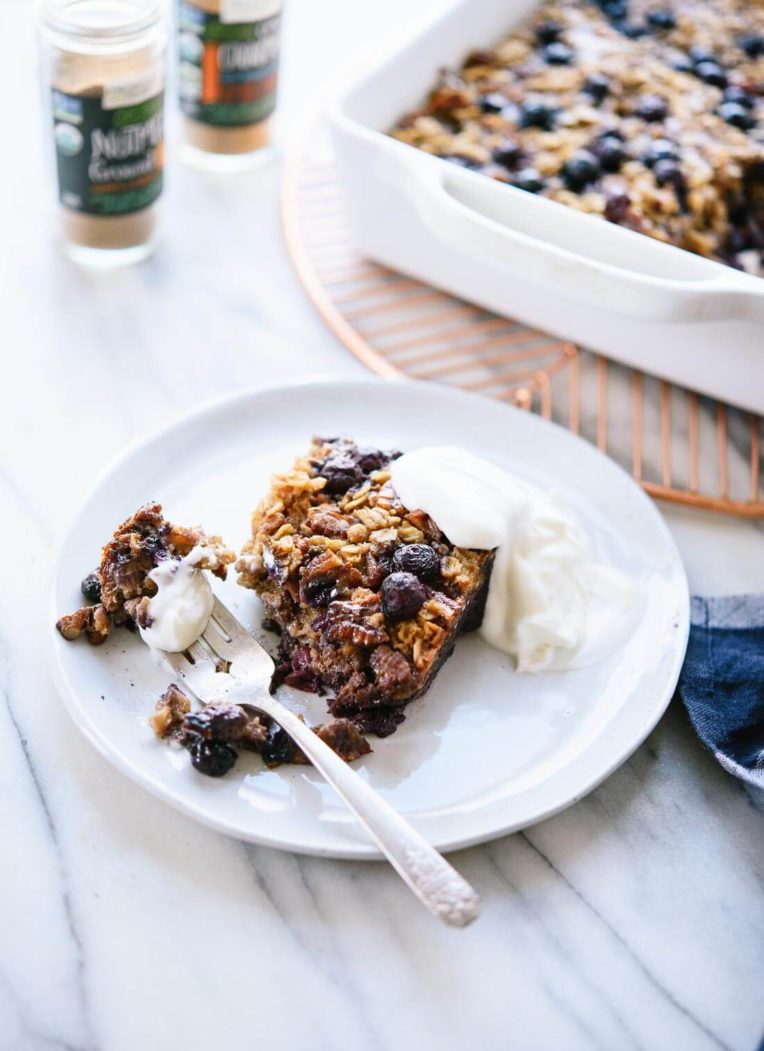 Baked oatmeal is something I use to make but got out of the habit with and I keep telling myself to get back to it! It makes breakfast in the morning so easy. Make a batch on Sunday and then slice out a big square for breakfast throughout the week. I usually top with nut butter and greek yogurt or scramble a couple eggs on the side. This blueberry recipe from Cookie + Kate is an old favorite.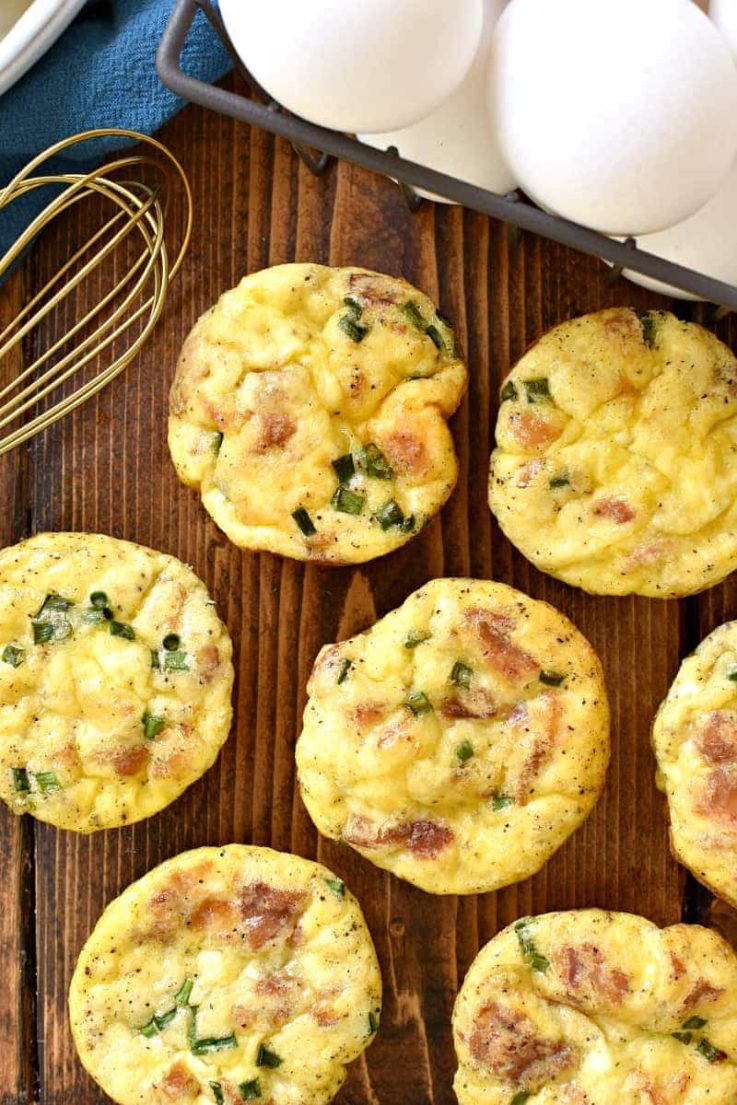 I think I'm going to start making these breakfast muffin cups to make breakfast even easier during the week. I could make a dozen on Sunday and then just toast up some bread for some carbs and breakfast is made without dirtying any pans on a Tuesday morning. Sounds pretty great I think. This recipe looks delish.
lunches
Right now I'm either throwing together salads for lunch with lots of roasted veggies, goat cheese and cranberries or making some sort of soup or stew.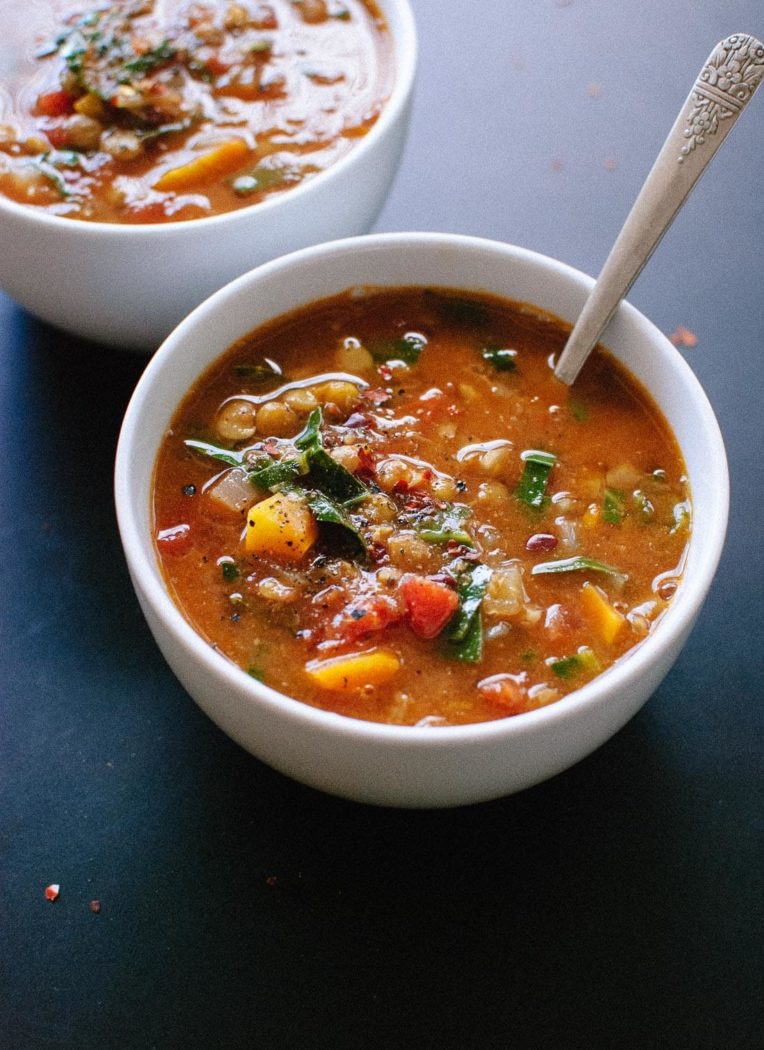 This lentil soup recipe from Cookie and Kate (I love her blog for recipes) paired with some bread or crackers and dark chocolate.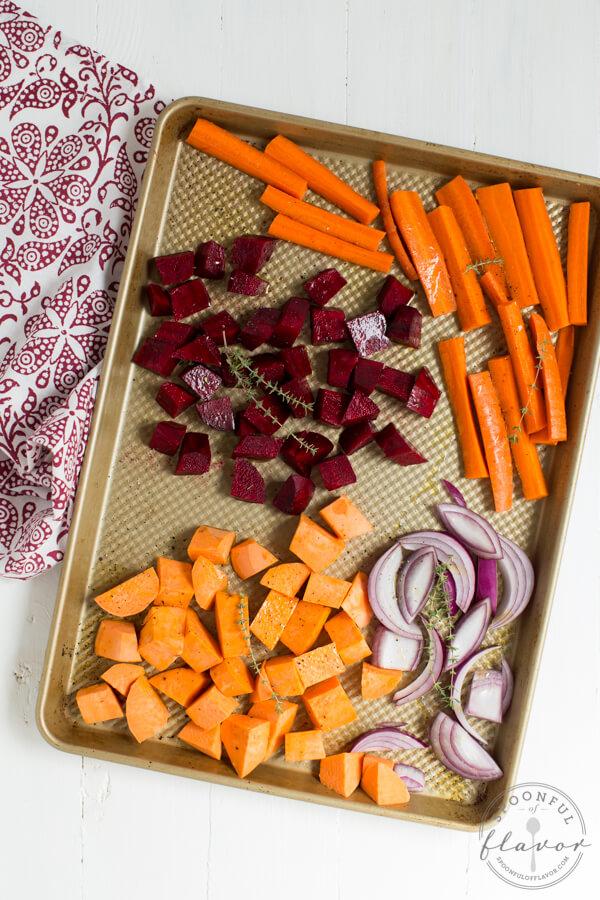 I also love this roasted veggie salad recipe because the dressing is SO EASY. You can really roast whatever you want or is on sale at the grocery. I bought these plastic squirt bottles from Amazon and just throw all the dressing ingredients in one of those and shake until it's blended up. Then I store the bottle in the fridge (it will last a couple weeks) and squirt on the dressing each day for lunch. You could obviously used bottled but I think homemade dressing tastes infinitely better and it takes 2 minutes.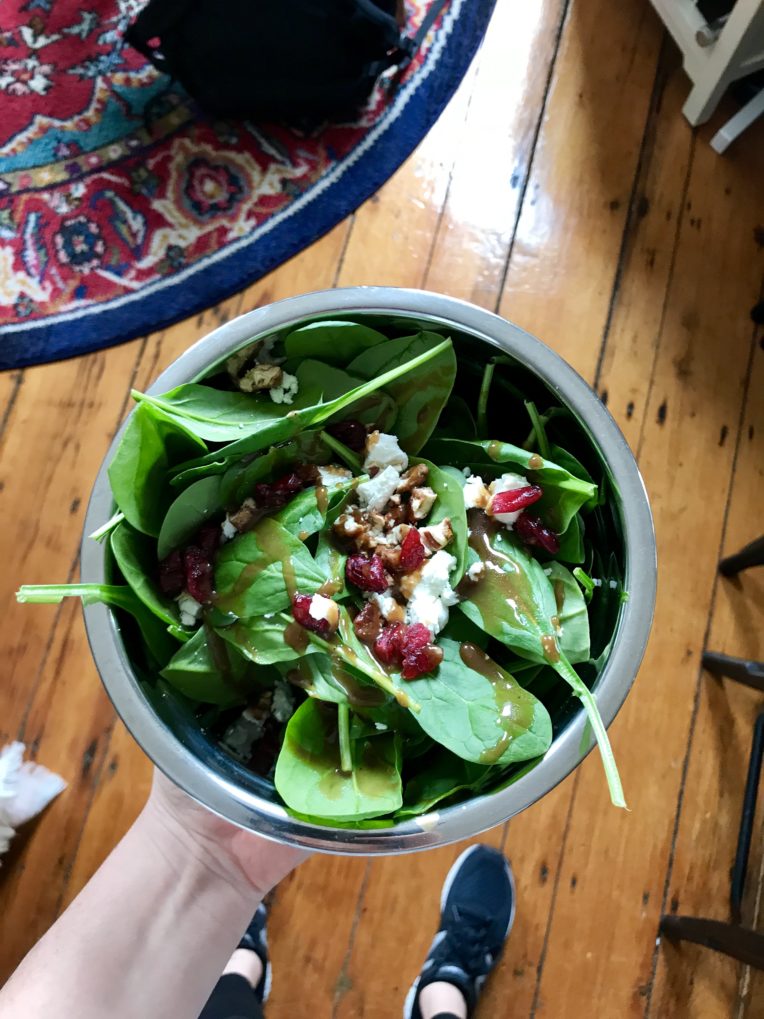 I've also done this same salad dressing with spinach, goat cheese, cranberries, toasted walnuts and rotisserie chicken. That was really easy and involved zero chopping! Eat with some crackers and a piece of fruit for carbs to round out the meal.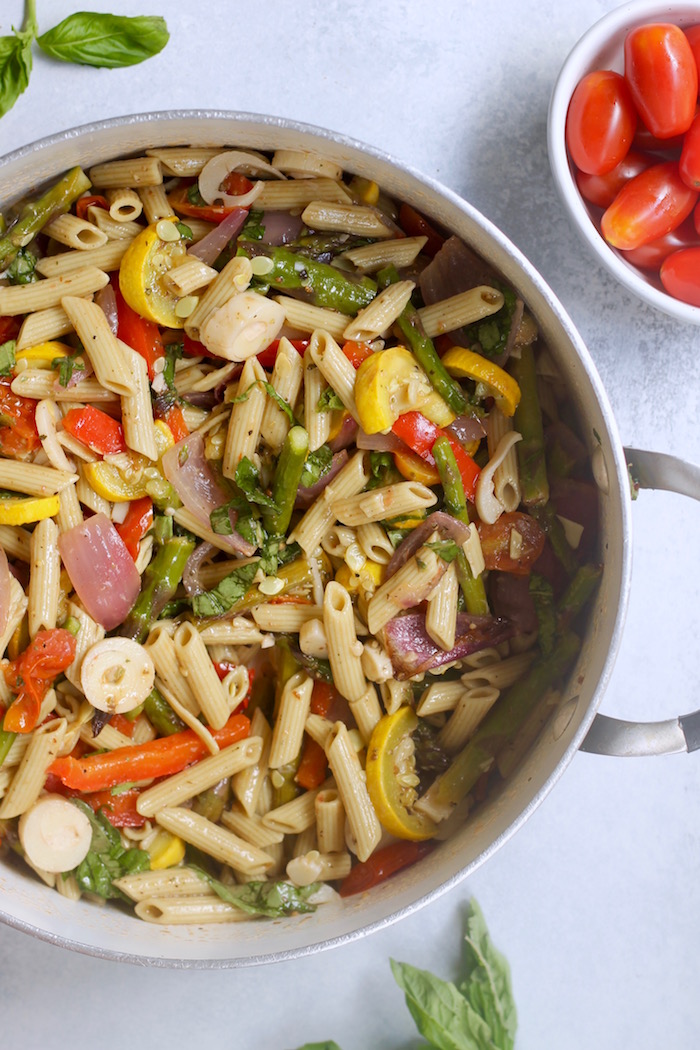 Lastly, I'll make some sort of pasta bowl with veggies for quick lunches. Here's a pesto pasta idea in this blog post from this month or one of my go to recipes is this one from Hummusapien. I use whatever pasta I have on hand – sometimes that's some regular ole penne or rotini or TJ's red lentil or brown rice pasta. I have to be in the mood for lentil pasta so it's whatever I'm feeling that week.
dinners
Dinner totally depends on the weather and how much time I have that week to cook. I like a one pot wonder vs cooking a protein, a starch and a veggie and making a square meal. My tastebuds just like lots of flavor and things all mixed up.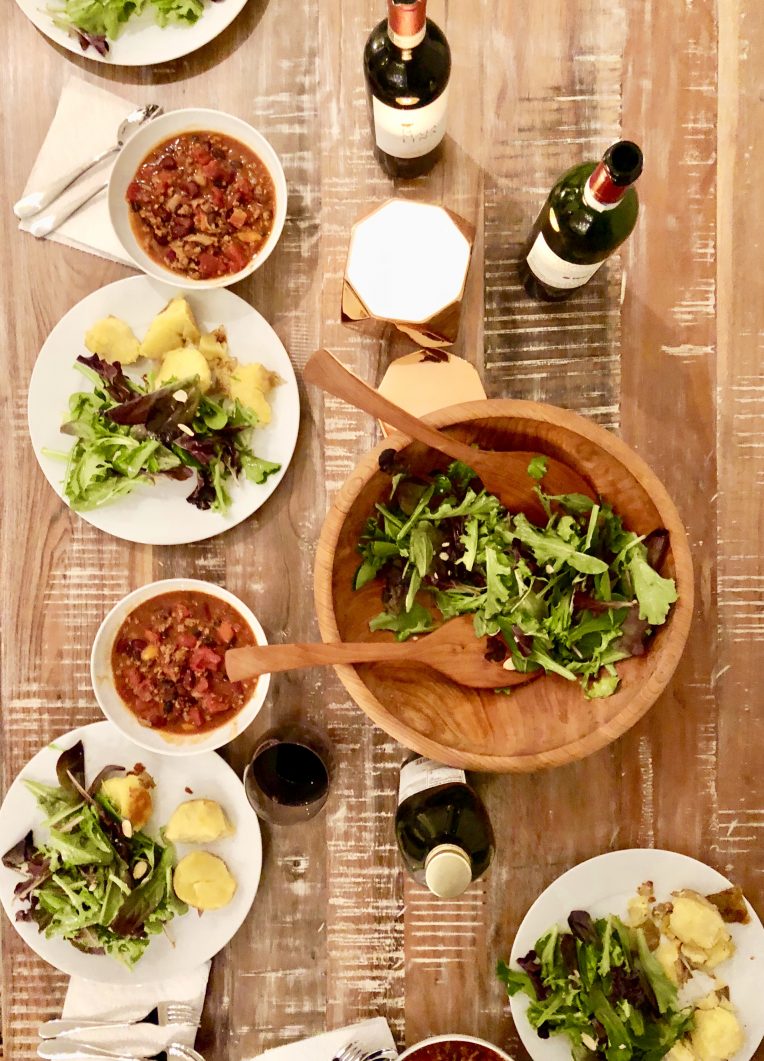 This is my go to chili recipe because it's basic, no frills. I like my chili classic. Mix up the meat if you like and use ground turkey or ground beef. I prefer beef but if you use turkey don't get turkey breast – get the thighs or your chili is going to taste like rubber shoes. If ground beef is super $$ that week I'll do turkey since it's usually cheaper. We eat it with baked potatoes and some sort of veggie. Also great for dinner parties.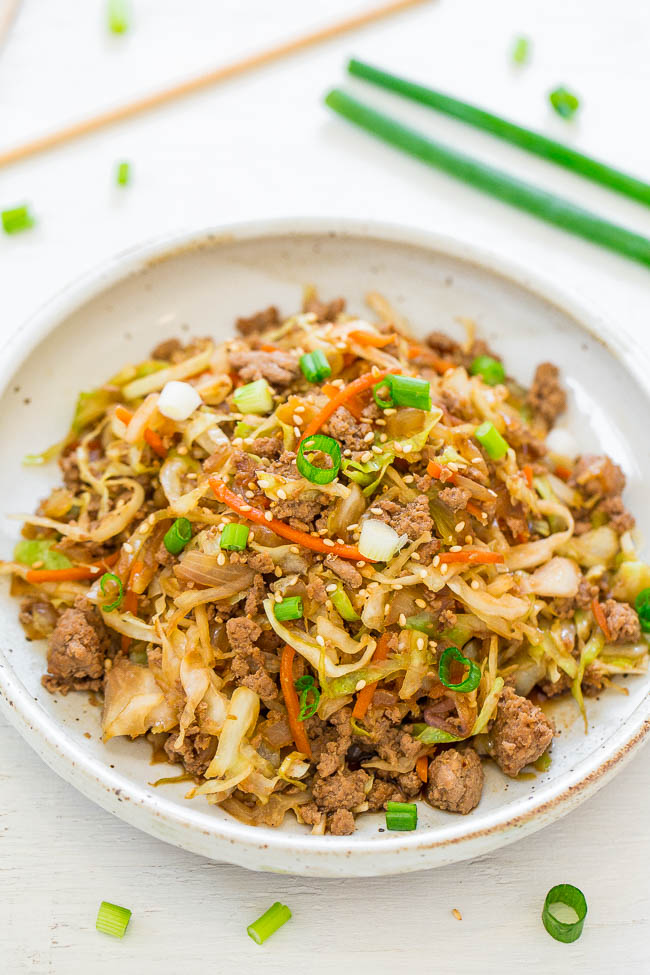 Egg roll in a bowl is also one of our favorites. Skip reading the recipe posts and just grab the recipe – I serve it over a bowl of rice because carbs are what make a meal balanced, satisfying and satiating. Also a note for when you cook recipes. Just because it says it's "low carb" and doesn't include a carb, you can add a carb. That might sounds obvious to give yourself permission to do that, but if you struggle with that…know you can and should add a carb 🙂 Same thing with "vegan" recipes…you can just use real egg, cow's milk, real butter etc. Do what is good for YOU.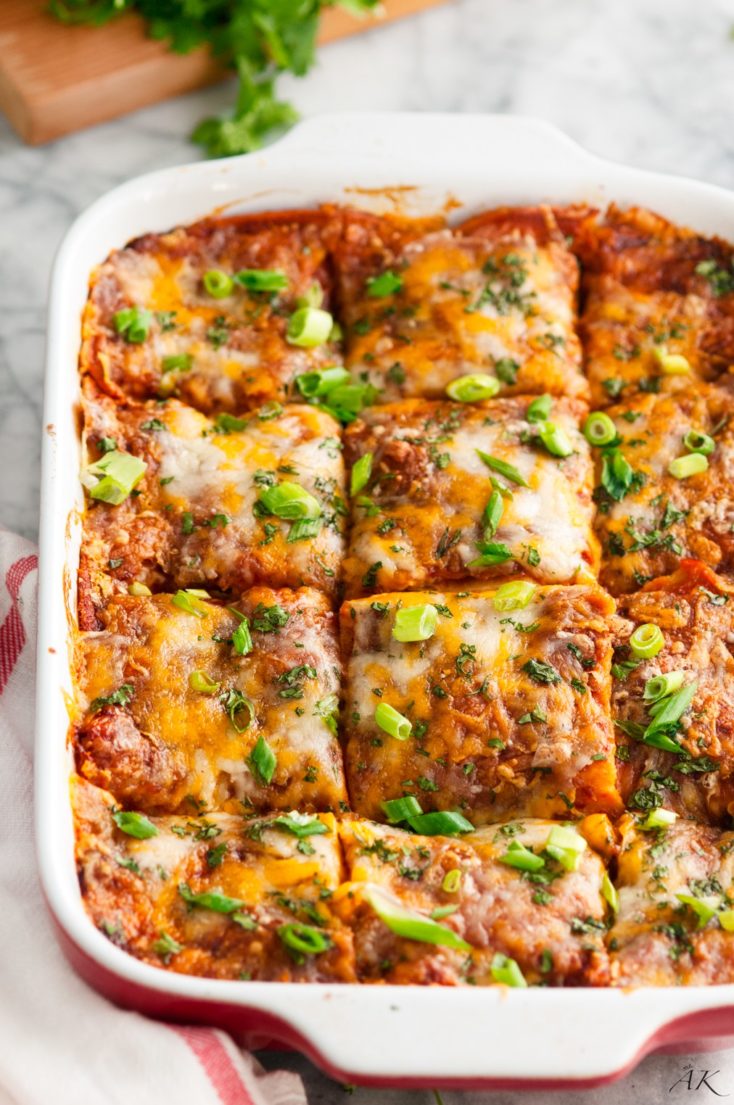 Mexican lasagna is always a go to. Literally so so so easy and cheap because I make it without meat and just use black beans. What works for our grocery budget is to do either lunch or dinner with meat, but usually not both. That's purely to save some cash. I find I'm just as satisfied and so is Nick, but do what works for you. I layer in a can of refried beans too (just dollop on after the veggies) because it makes for an extra creamy casserole and the protein from more beans adds a bit more staying power.
snacks
We have KIND and Larabars on hand. In addition to bars of dark chocolate, crackers + hummus, fruit, and greek yogurt. I eat popcorn popped on the stove for snacks too. Usually I always bake something for the week. I LOVE snacking on baked goods more than anything and find them way more satisfying than bars or other packaged stuff. If I'm out and about or traveling, I find bars and other packaged snacks really convenient and always have them with me. But if I can eat some baked bread or a cookie, I'm so happy.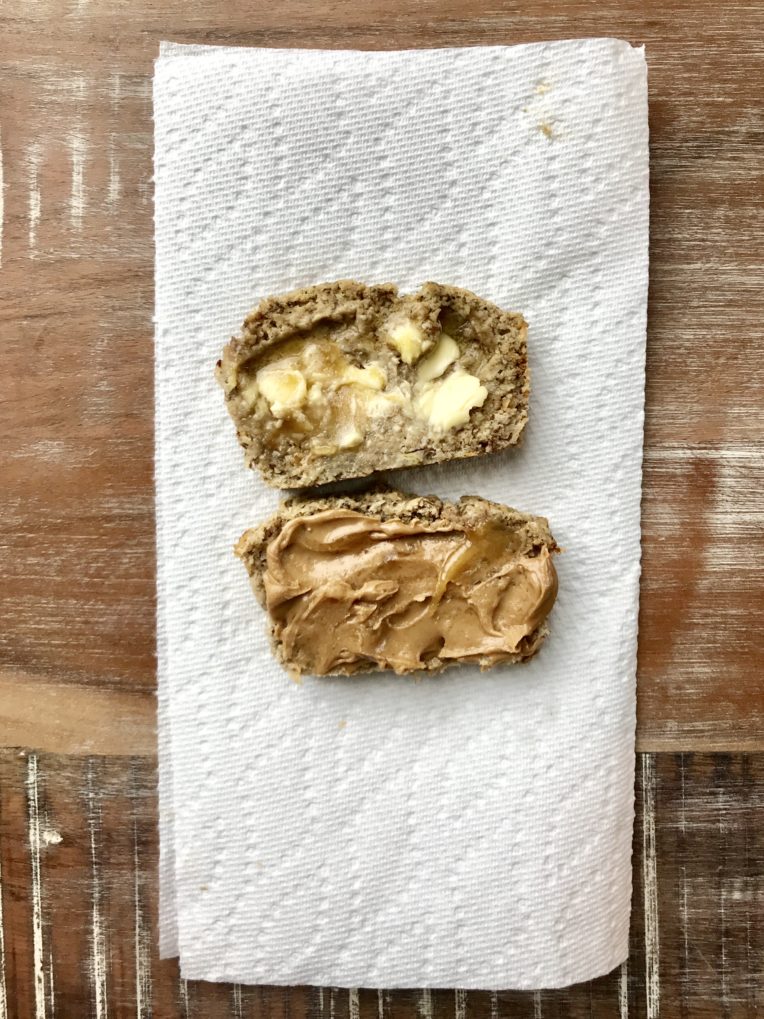 This banana bread recipe is a go to always. You guys see me eat this all the time because I love how simple it is. I can spread butter on it or peanut butter or nutella or cream cheese + honey. The possibilities are endless! And the doughiness of oat flour is so dahhhhm good.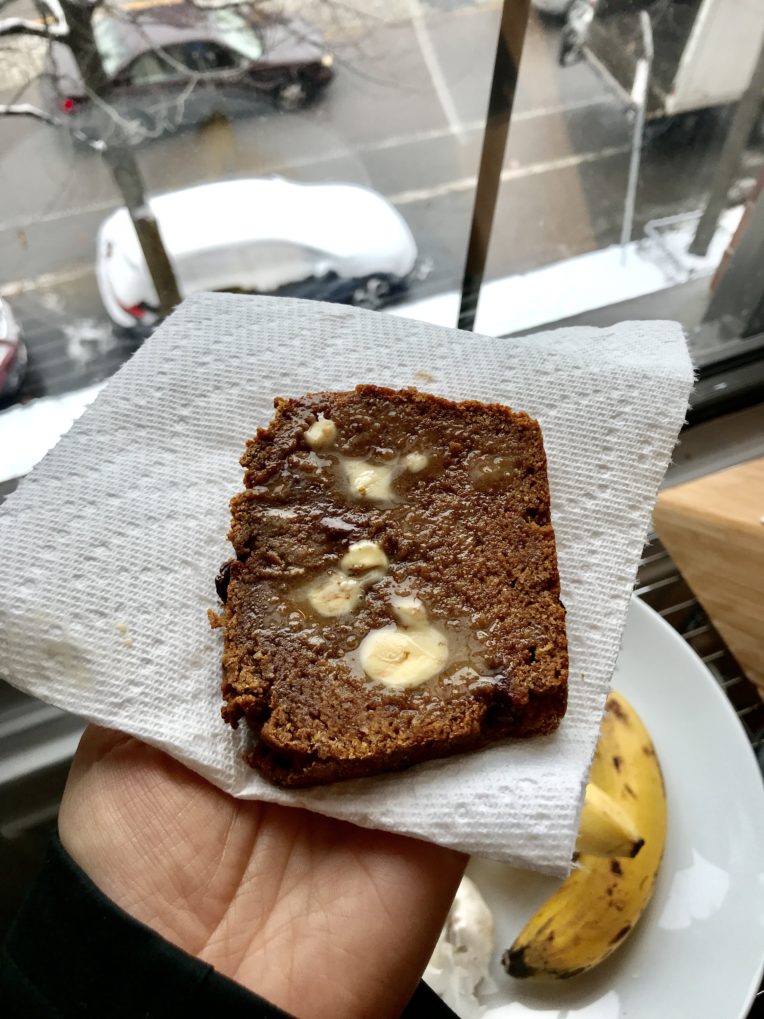 This pumpkin chocolate chip bread with some melty butter is also really fab.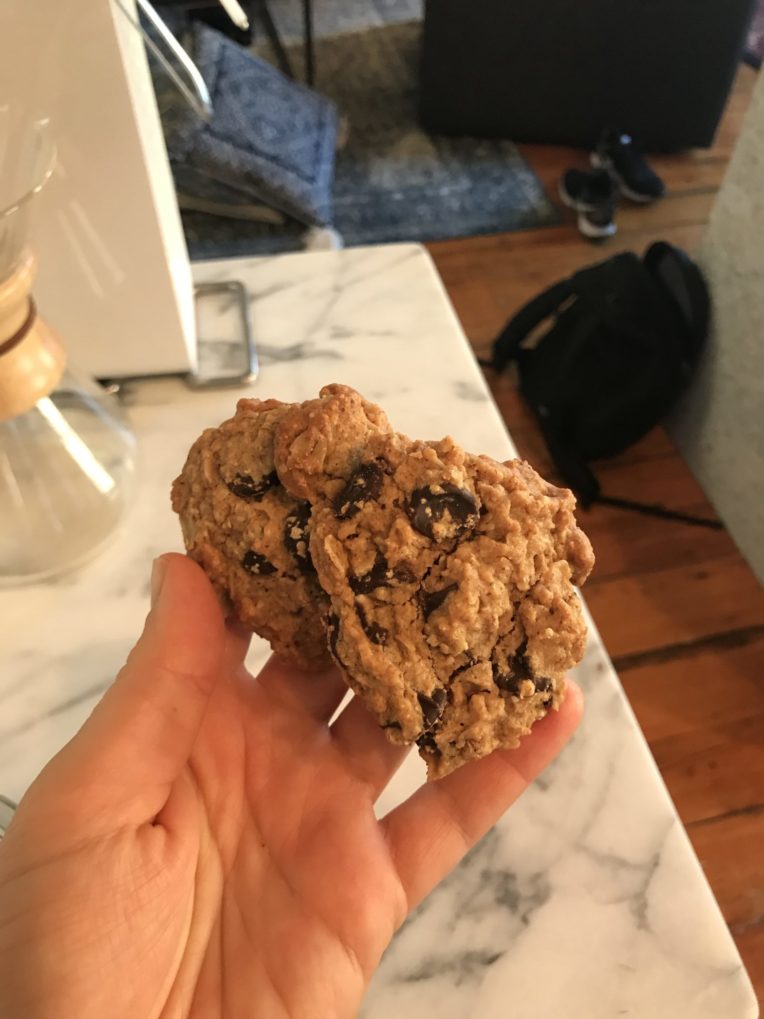 I made these one bowl cookies from Oh She Glows last week because I had a bag of arrowroot starch from like centuries ago in our freezer and am now determined to use it up. After tasting one I about fell out off my chair… and then ate three more. I like this recipe because it's a good mix between a snack cookie and more traditional cookie. For a midmorning snack I want something a little heartier than a traditional cookie (which is fab too and awesome in it's own way) but I don't want to chew cardboard. These were AMAZING. I hid them in the back of the freezer so Nick wouldn't see them right when he opened the freezer because I'm selfish like that sometimes. Don't act like you haven't done that..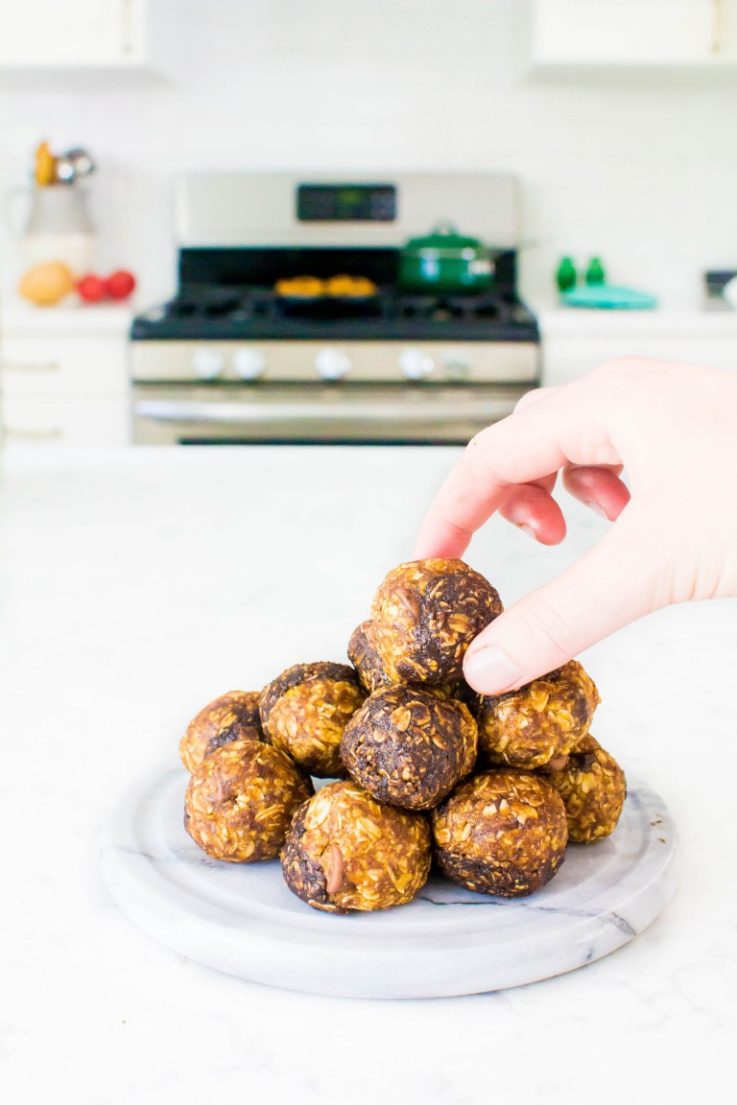 And lastly, these no bake cookie balls from Kylie are also incredible. I haven't made them in a few months and need them back in the rotation.
What are you favorite go to recipes? Share in the comments!