Happy week, happy Wednesday, happy summmmma!
This week has been been a straight up whirlwind that I'm riding out until the extra long weekend comes on Friday, hayyy! This past weekend I was in Harbor Springs, Michigan on a girl's trip with my momma, aunt and cousins and it was exactly what I needed. If I don't get out of the city at least once a month it starts to really wear on me and my patience and tolerance plummets. Ew, I hate that.
So even if it's just for a day, I NEED it. Thankfully, this past weekend it was 3 whole days. I flew home Thursday evening to surprise my momma who had no idea I was coming and then Friday morning we drove up north. It was so restful, so relaxing and so full of sunshine, I-can't-get-enough-of-it food and lots of wine of course. Plus being with family just makes my heart explode. I flew in Monday morning on a 6am flight (woof) and then took a taxi straight to class for a midterm. Andddddd it's been a little nonstop since between my nursing job, Nutshell, and clinical all day. But it's already Wednesday which means we're on the downswing, cheers!
I'm actually in the process of creating more margin in my life (which apparently is super hard) and also figuring out what "balance" even is – like what does that look like for me? More on that in a later post, but today we're onto the eats!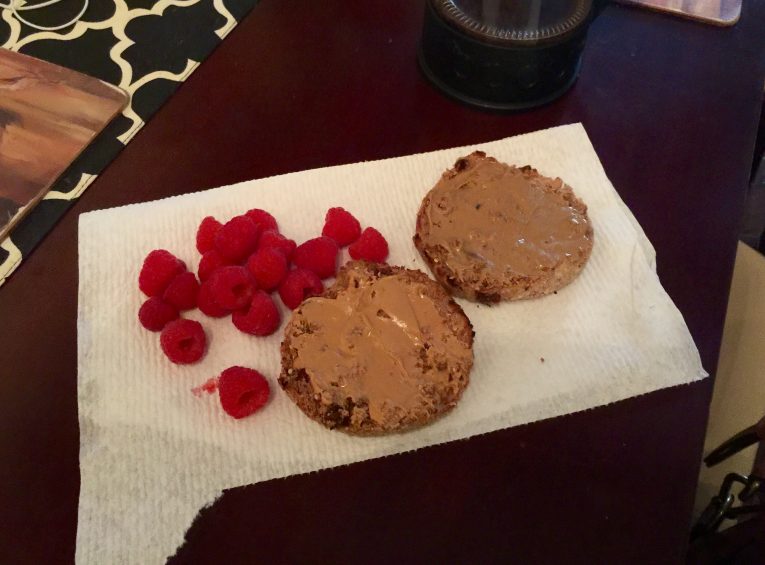 I had a Nutshell client at 7am and then got ready before heading out to clinical. Breakfast yesterday was eaten on my walk to the subway since that was the only semi-chill time I had to eat – and I hate eating when things are rushed or chaotic. Cinnamon raisin English muffin with almond butter and some raspberries (on mega sale at WF!)
Holy learning all day yesterday at clinical – I feel like my learning has been exponential this summer since I'm in a pediatric clinic and kids have so much going on with growth, development, immunizations, and on and on and on. But it's SO FUN!
Lunch was later and eaten in stages – salad with tomato, pepper, cuc, and avocado with lemon vinaigrette plus hummus + veg + turkey made by my momma in an Ezekiel wrap with cherries and unpictured dark chocolate.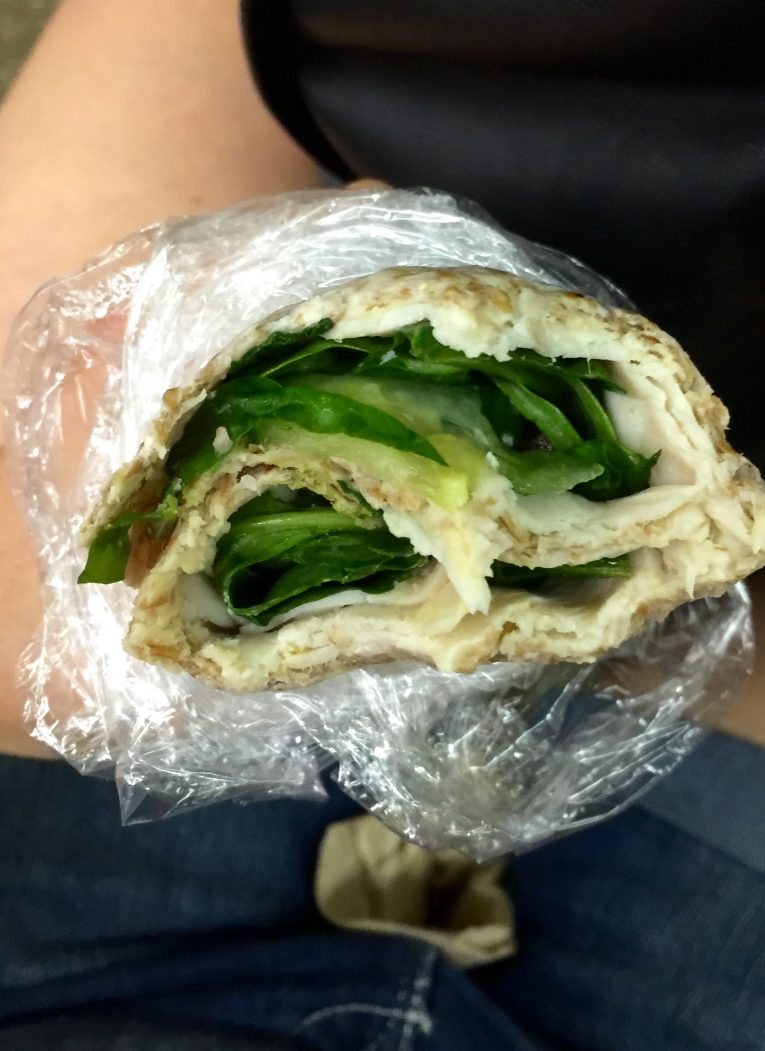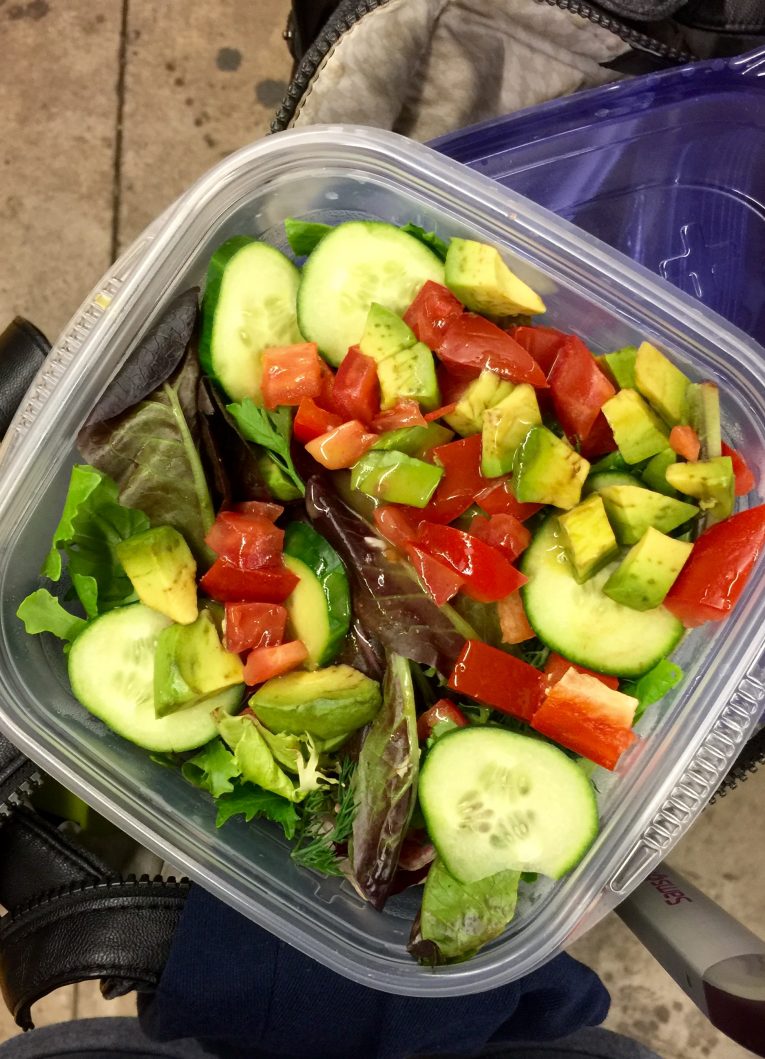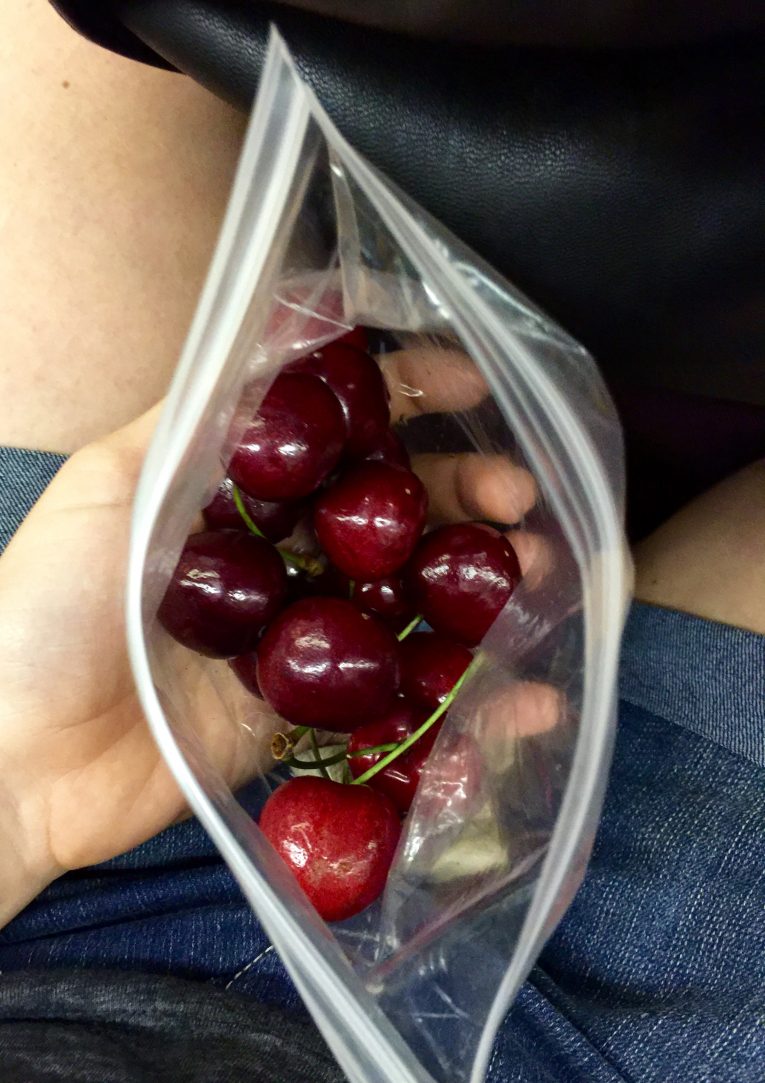 Snacked on carrots + hummus and a chocolate banana cookie on my walk to the train. Got home from clinical around 5:30 and did a quick 20 minute stretch/yoga/pushups thing to release some stress, keep me sane, and clear out my mind and then headed into my nursing job for a couple hours. I took a green smoothie to go because in this heat all I want is COLD THINGS. Frozen banana, 1/2 scoop chocolate Vega One, frozen spinach, almond milk and ice!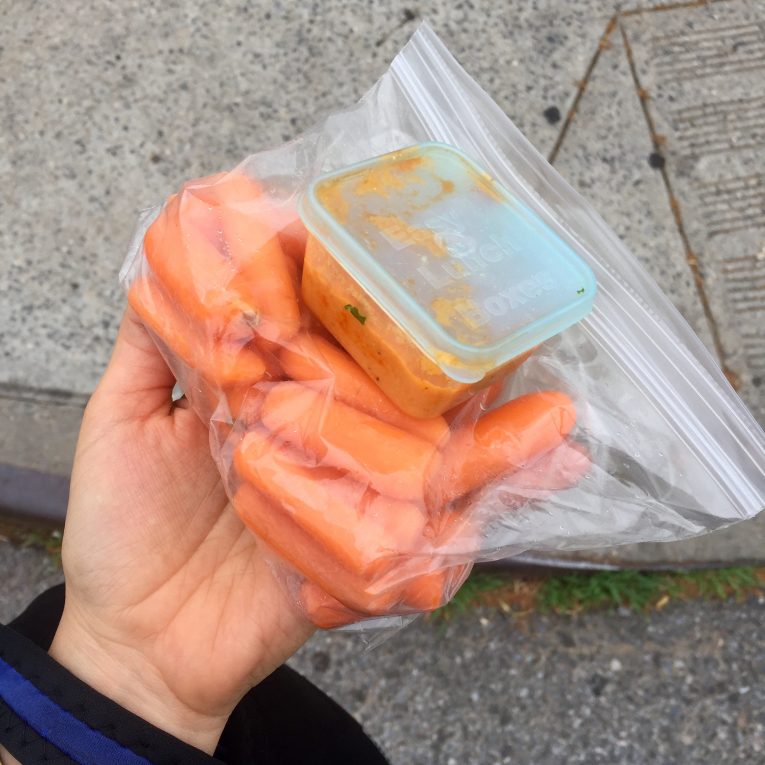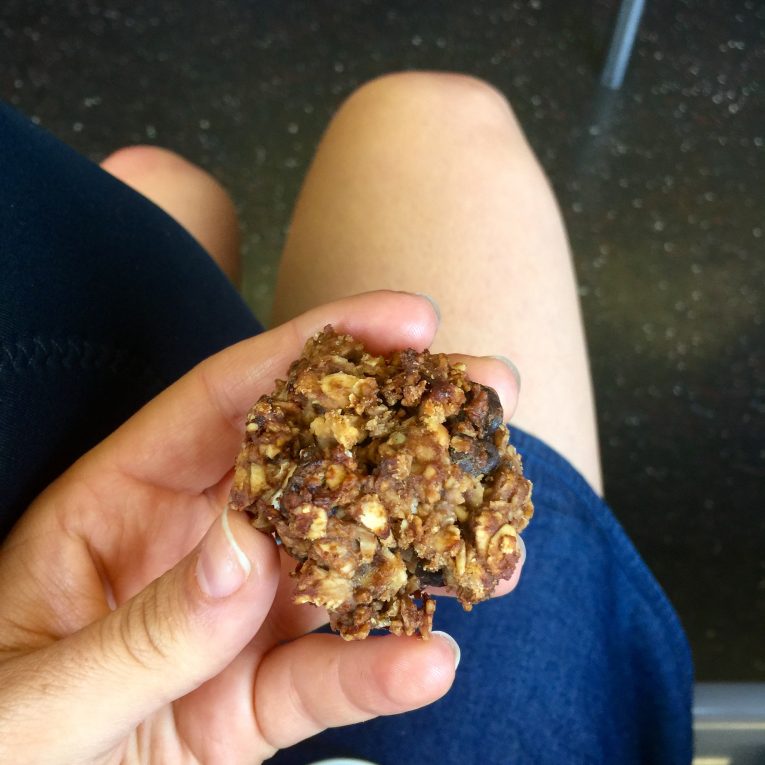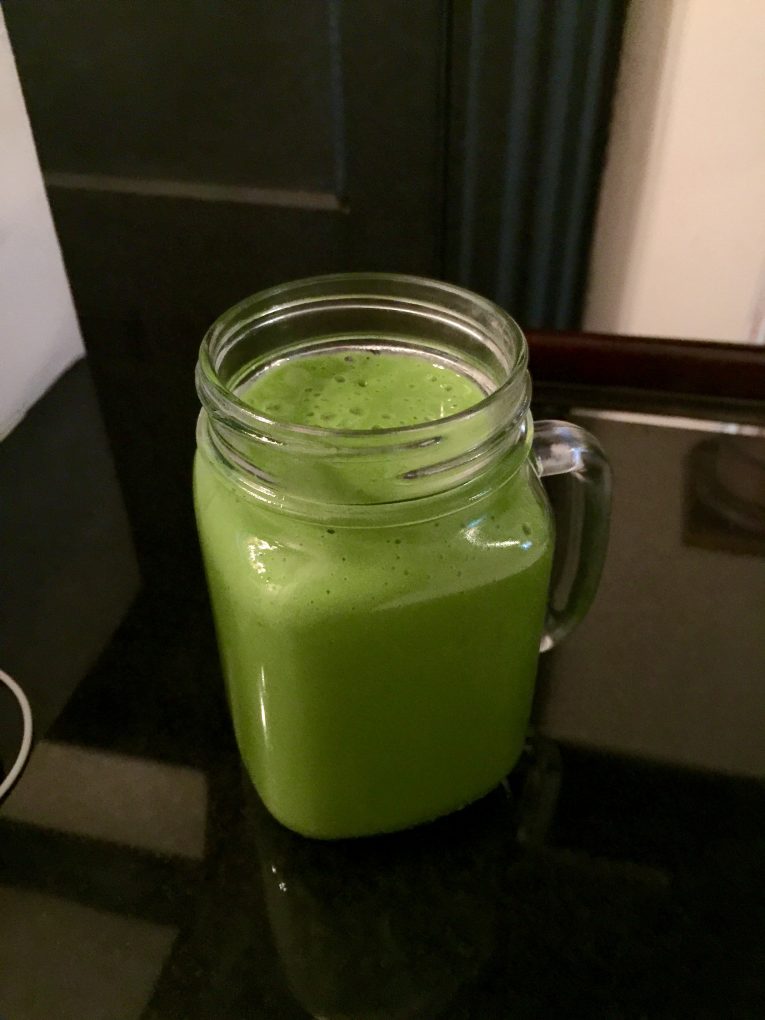 After work I met up with Nick for a late dinner – we grabbed Chipotle and took it back to my apartment – burrito bowl with black beans, sofritas, peppers/onions, corn, so much pico and lots of guac. Plus chips, because you always get chips.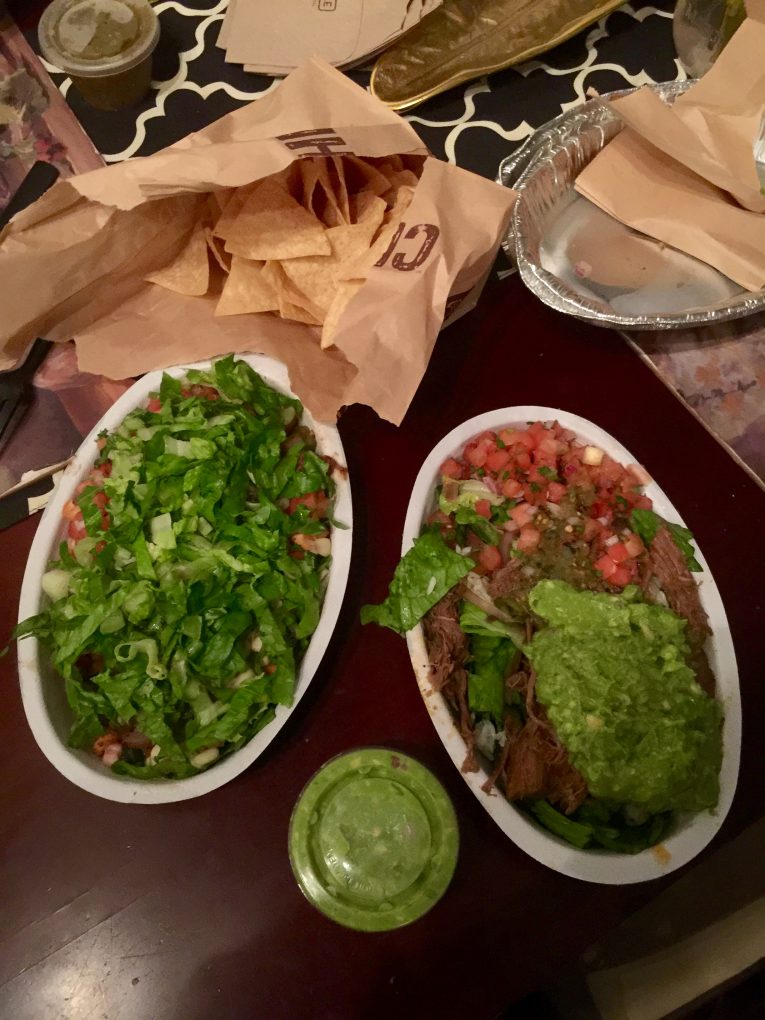 Post dinner I dug into several, several bites of this pint of insanity. Oh em gee, I can't even. I'll be purchasing much more of this.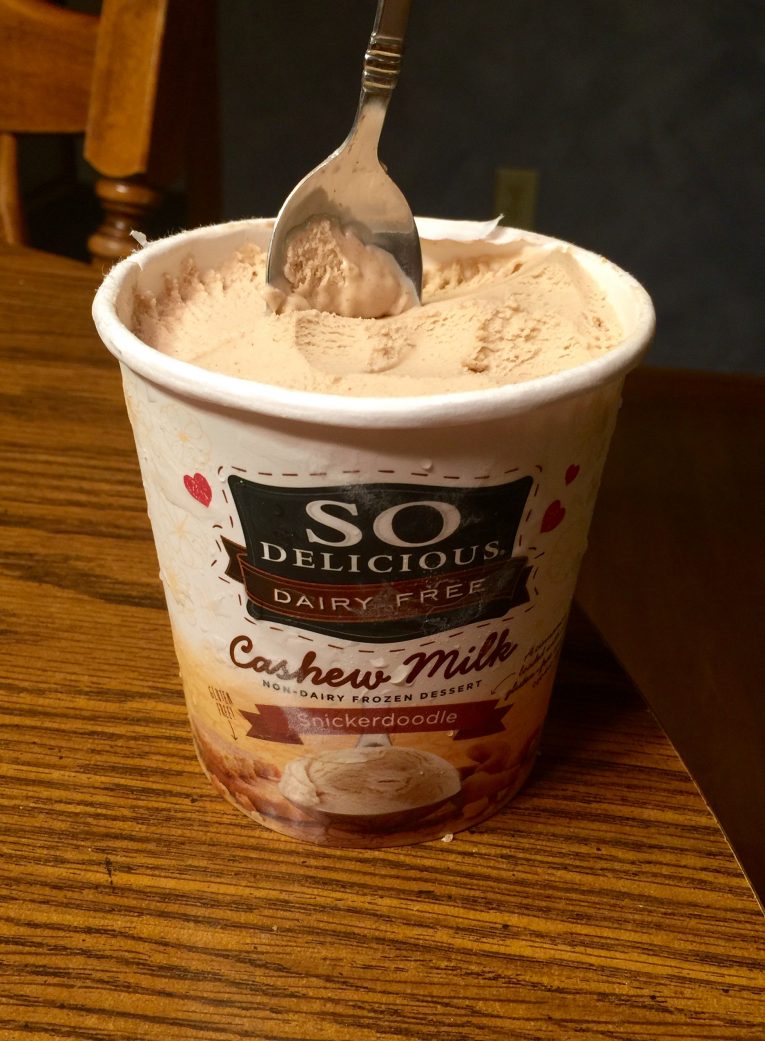 And then I crashed into bed a little after ten. If you're living in a whirlwind this week like me or even if you're not, have the BEST day. And eat something awesome.
SaveSave