We drove to Charlottesville yesterday evening after work. Its about a six hour drive – we left around 6pm and got there a little after midnight. A late night but so worth it to wake up Friday and have the whole day and weekend! I love this place so much.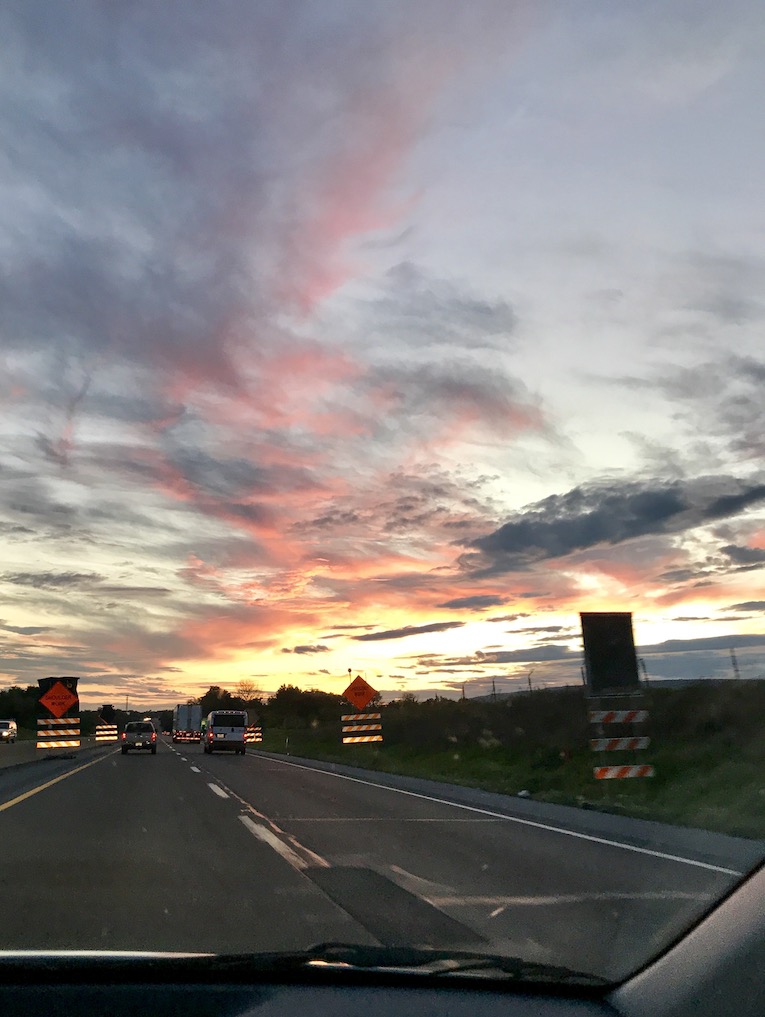 We're visiting friends, going to the vineyards and eating a lot of good food.
I've realized over the past couple years that the food I eat on road trips seems to have a recurring theme.
Salty + sweet car snacks, and unless it's Sunday…always Chik-fil-a.
There's a couple of them in the city but eating Chik-fil-a in the city just feels off. But on road trips and back home it feel so right.
For some reason whenever I ride in a car for more than 30-45 minutes I start to get car sick. But salty, carby snacks always help. So we stopped at a gas station about an hour into the ride and I bought what I always do…pop chips (or popcorn if they don't have pop chips) and some candy. Now and Laters were the candy of choice last night…they remind me of little league concession stands. And like 1998.
I also always pick up some vitamin waters. I actually find these too sweet so I often dilute them out with water.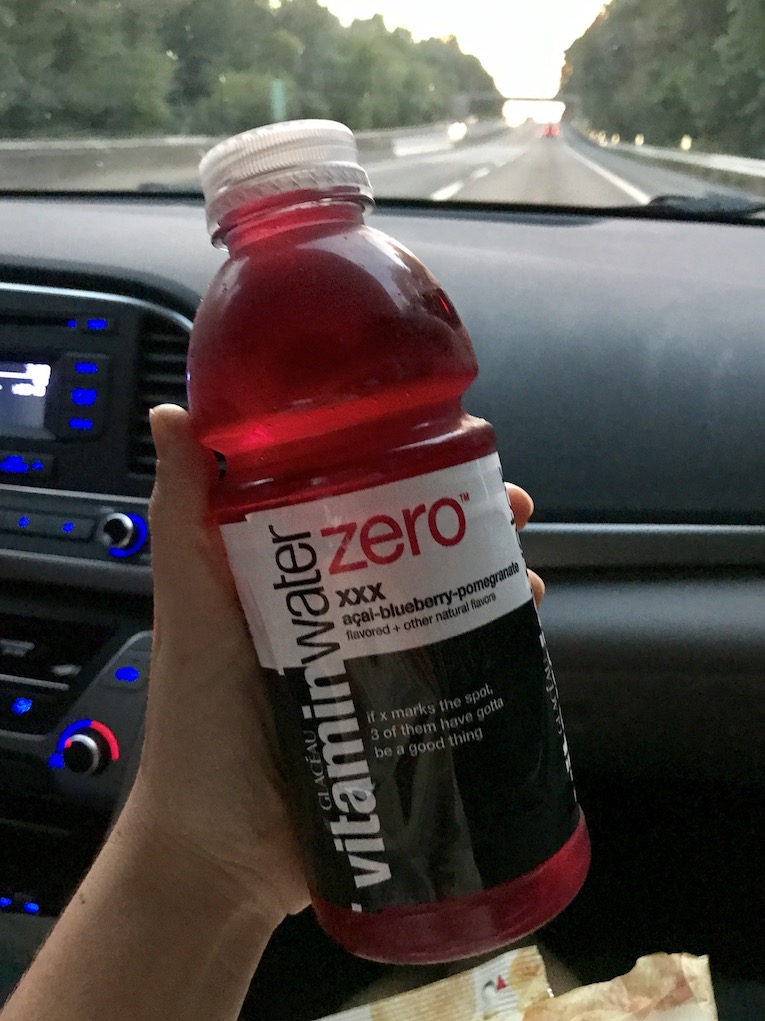 Between the two of us, we crushed almost two bags of pop chips and then a couple hours later needed some real food.
So we searched out a Chik-fil-a on our route to grab dinner. My go to is a salad + waffle fries. Fills me up and leaves my body feeling good for the rest of the ride.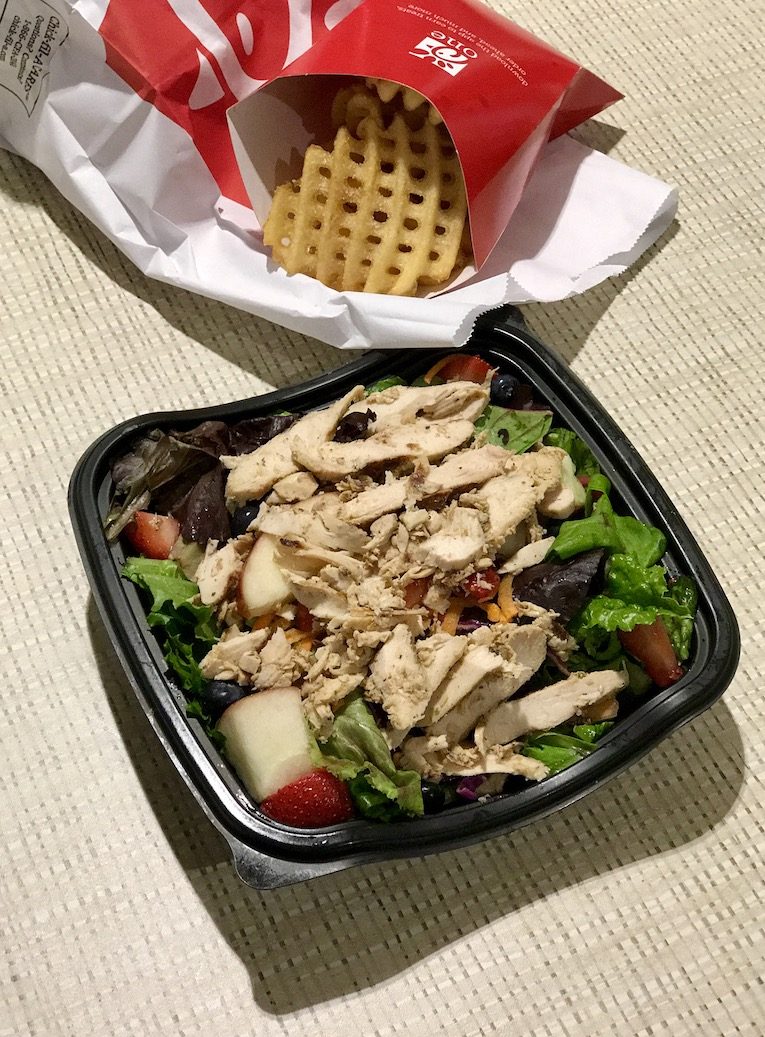 And that's my go to for road trips. Share yours! What are your favorite snacks and places to stop for breakfast/lunch/dinner?
I'll be back Monday with a weekend recap. Have a great great GREAT weekend!