Wednesday morning I took an early 6am flight out of New York to Tallahassee for a week long trip. It became a week instead of a few days because a lot of details aligned. My high school friend, Kat, is getting married in Rosemary Beach this weekend. Then I was invited on an RD brand trip that I originally wasn't going to go on….but then realized the trip started the Monday after this wedding weekend and was only 2 hours north of Rosemary Beach. And then, my close friend Whitney was at her parents house in Niceville this week and that's only 45 minutes from Rosemary Beach….so then I decided to fly in a day early to spend a day with her. Did I just confuse you?
So what originally was a four day wedding weekend, quickly became a week long trip! It wasn't hard to convince me to spend a week at the beach though…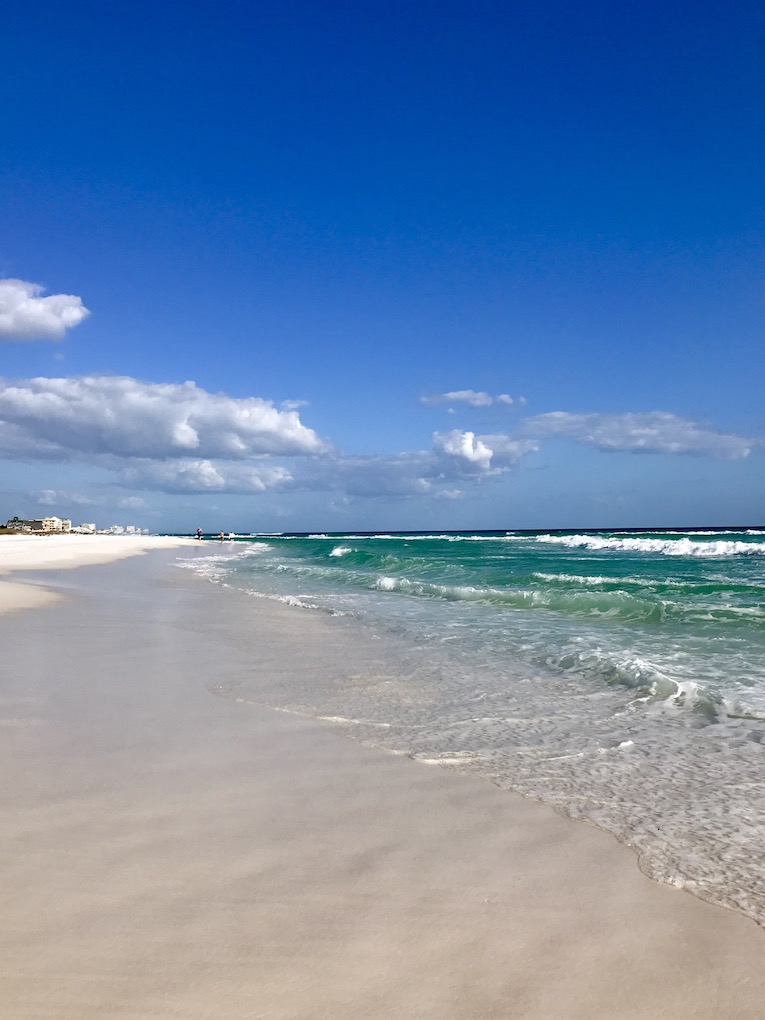 I have bad flight anxiety I'm trying to work through. There are no connecting flights to any airport in the pan handle of Florida so I had to connect in Atlanta and was really nervous Wednesday morning. But I made it without having a full blown panic attack. I wrote Wednesday's capsule wardrobe post on the plane which helped distract me.
I landed in Tallahassee at 9:55am and had already picked up my luggage and was in the rental car by 10:17am. Love a small airport that isn't busy.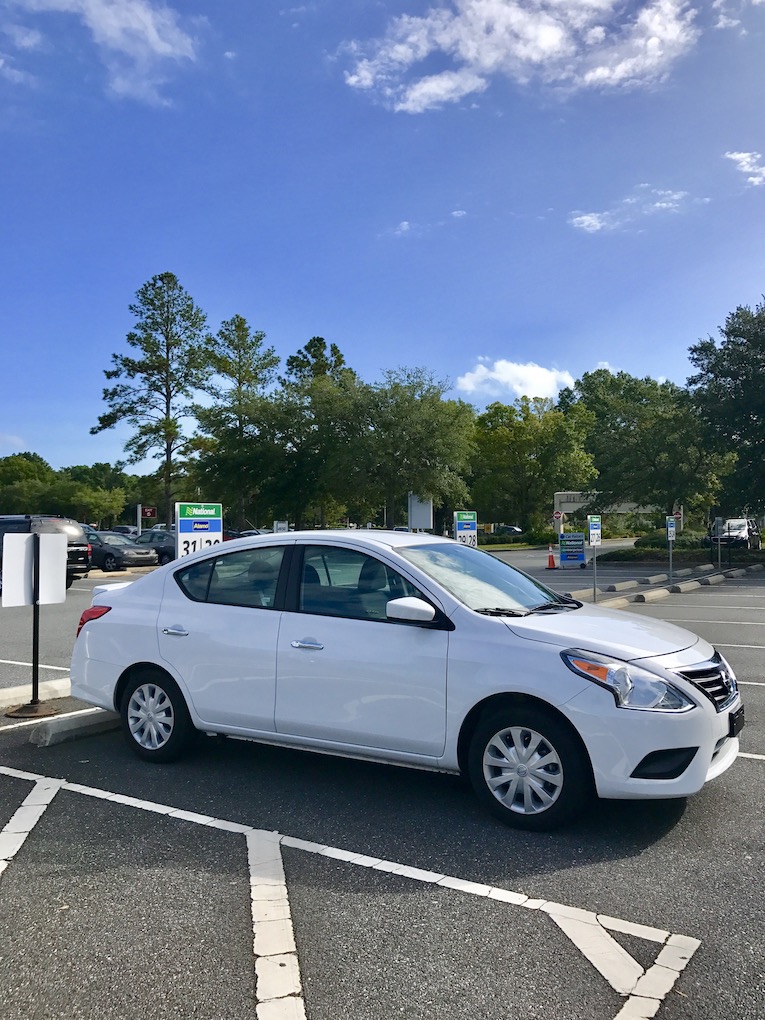 I drove to Whit's parents house and we ate some lunch before heading straight to the beach! I don't get to the beach much (New York beaches cost money and they're way over populated and dirty) so sinking my feet into this white sand felt like a dream.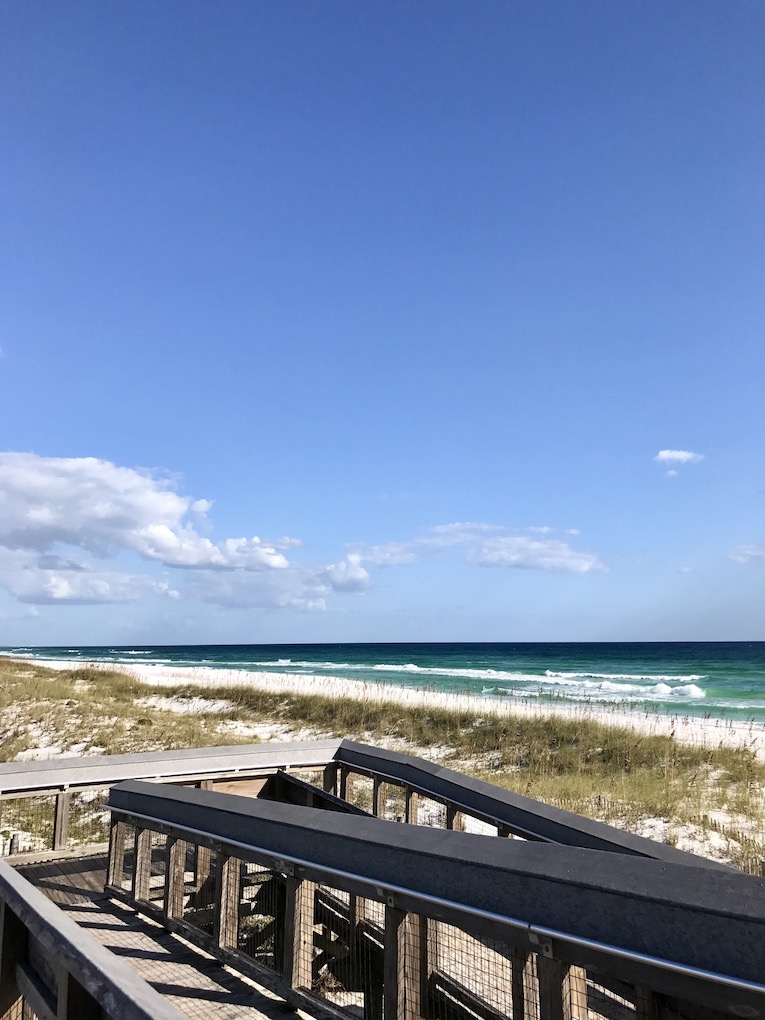 We spent the afternoon talking, napping and going on a short walk before heading back home.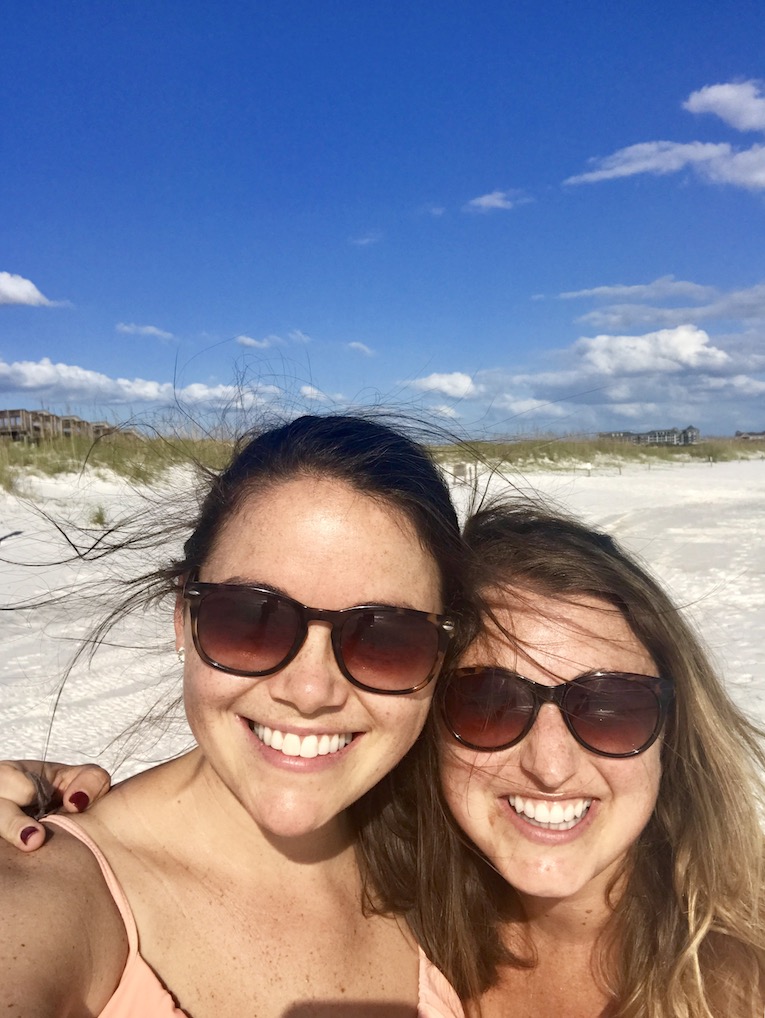 There's a fun social run that happens on Wednesday evenings in Niceville that Whit's mom does so we went along with her. I haven't ran in a group in SO LONG. I thought we were just going to jog the 3.1 miles but I quickly found out that people get a little competitive.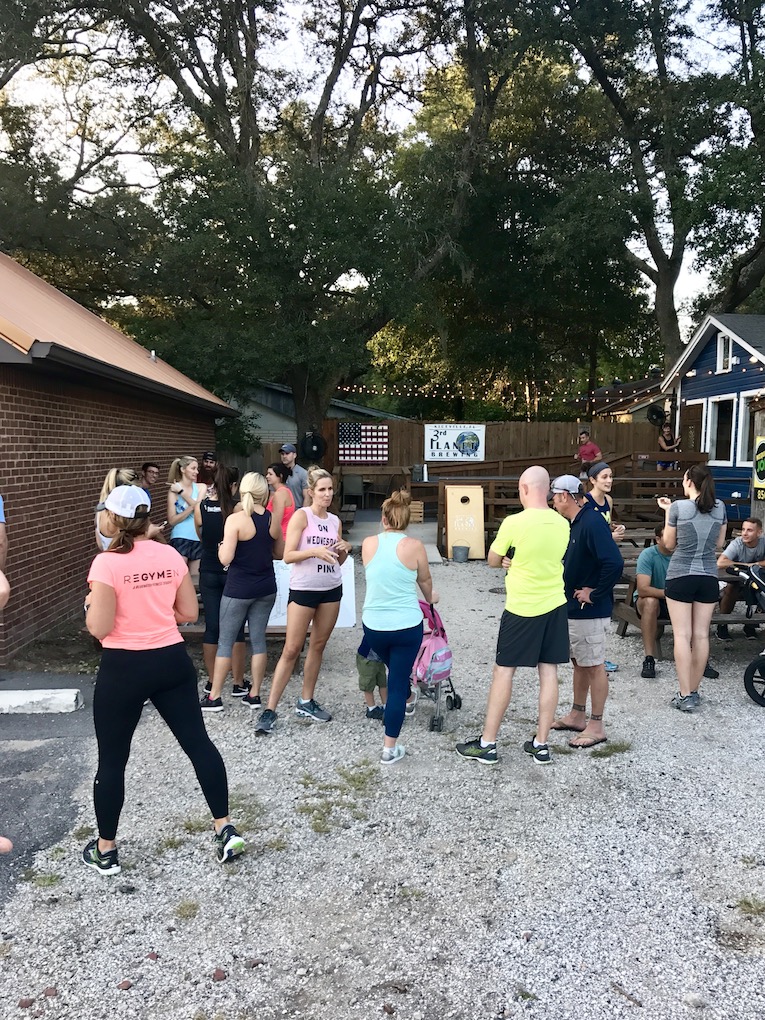 At first I was like no way, I'm hanging in the back, but my legs were feeling good so Whitney and I decided to get competitive too 🙂 It actually ended up feeling really good to move my legs a little faster than normal.
Afterward everyone usually hangs around and drinks a beer at this cute brewery that their family friends own. So we did that too.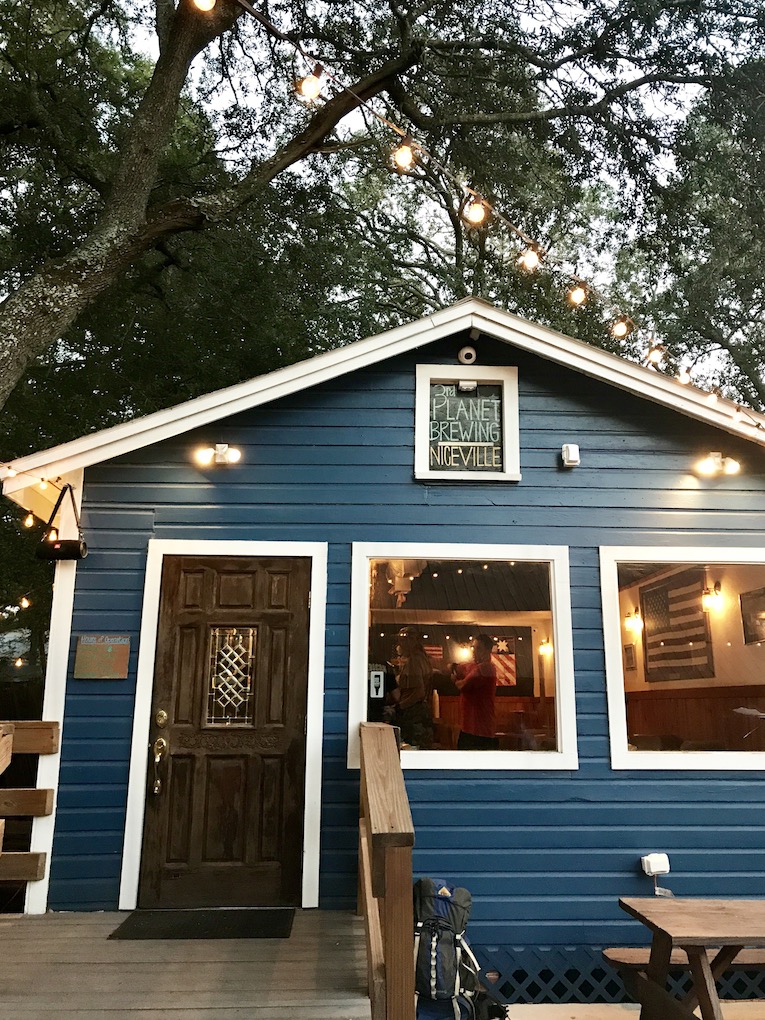 Four years ago, I would have never drank beer because I thought it had too many carbs. I made myself believe I didn't like beer because of that. As I've grown into a healthier relationship with food and my body, I realize that 1) the carbs in beer are utilized by my body for energy and there is no morality associated with beer and 2) beer is a way to refuel my body with some fast acting carbohydrates.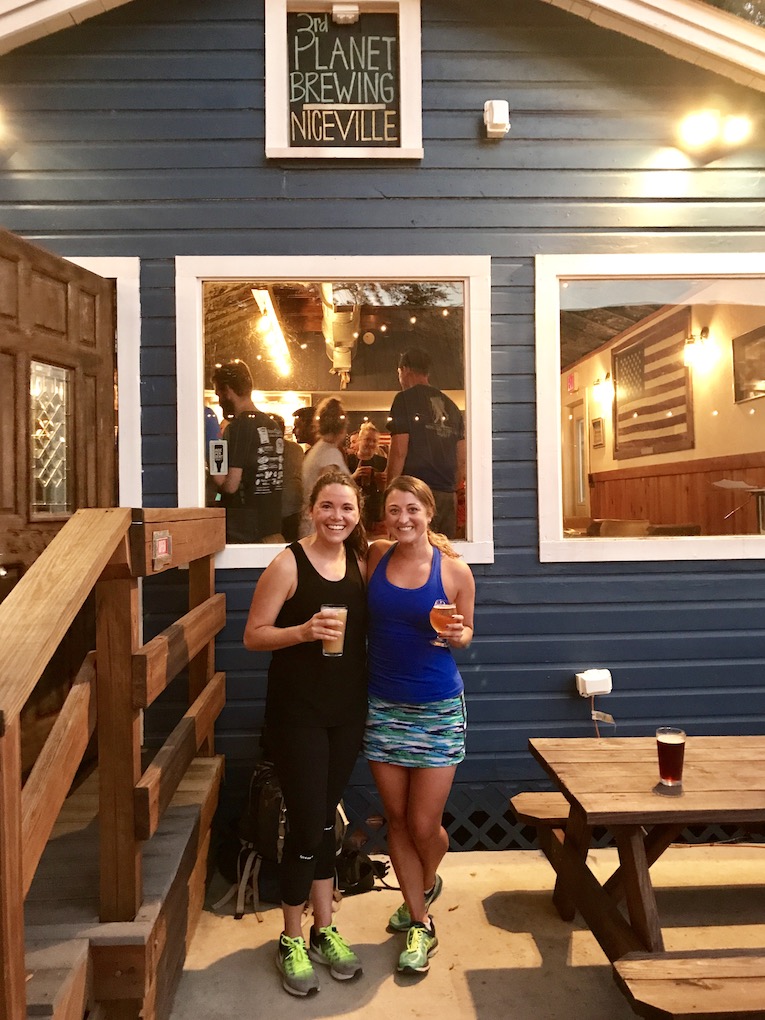 We got home and showered and then sat down to a delicious dinner Whit's mom had made. Vegetarian chili with brown rice, bread + olive oil and spinach salad. There is something about being in a home and eating food that a momma made that is so comforting.
Saturday morning I woke up early and did some blog/business work before talking to a Nutshell client. And then Whitney and I did a quick strength circuit in her parents gym. I think this is the size of my entire apartment?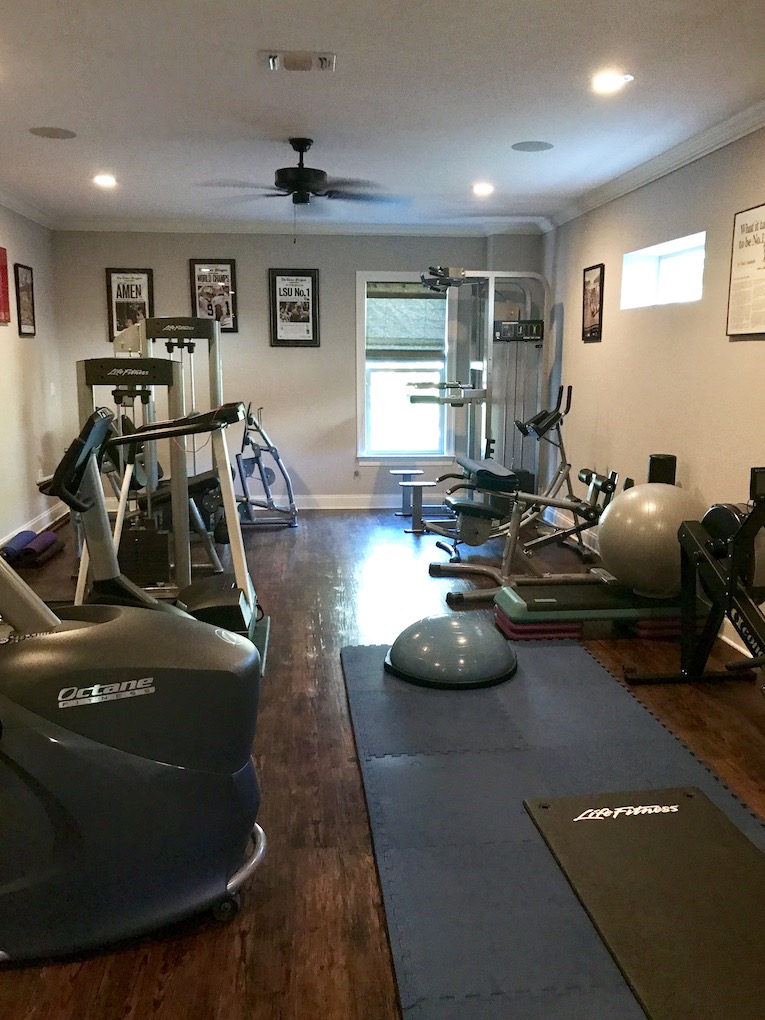 We spend Thursday morning getting our nails done and then grabbed lunch at Everkrisp – a build your own salad place that was super tasty. I went with the spinach salad that had chicken, quinoa, sweet potato, green beans, goat cheese and blueberries with a cashew dressing.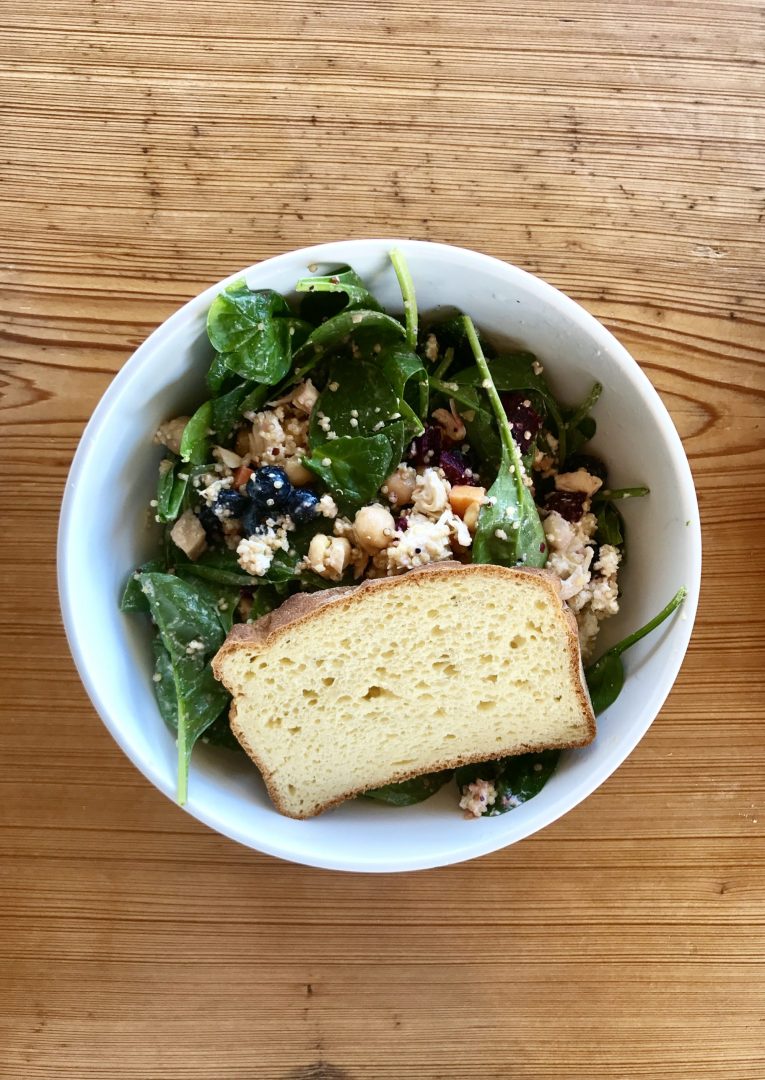 I wasn't quite satisfied after this so we bopped by the donut shop next door and I bought a cinnamon roll donut to take on the road with me. I usually prefer yeast > cake donuts but this was fab with all the icing.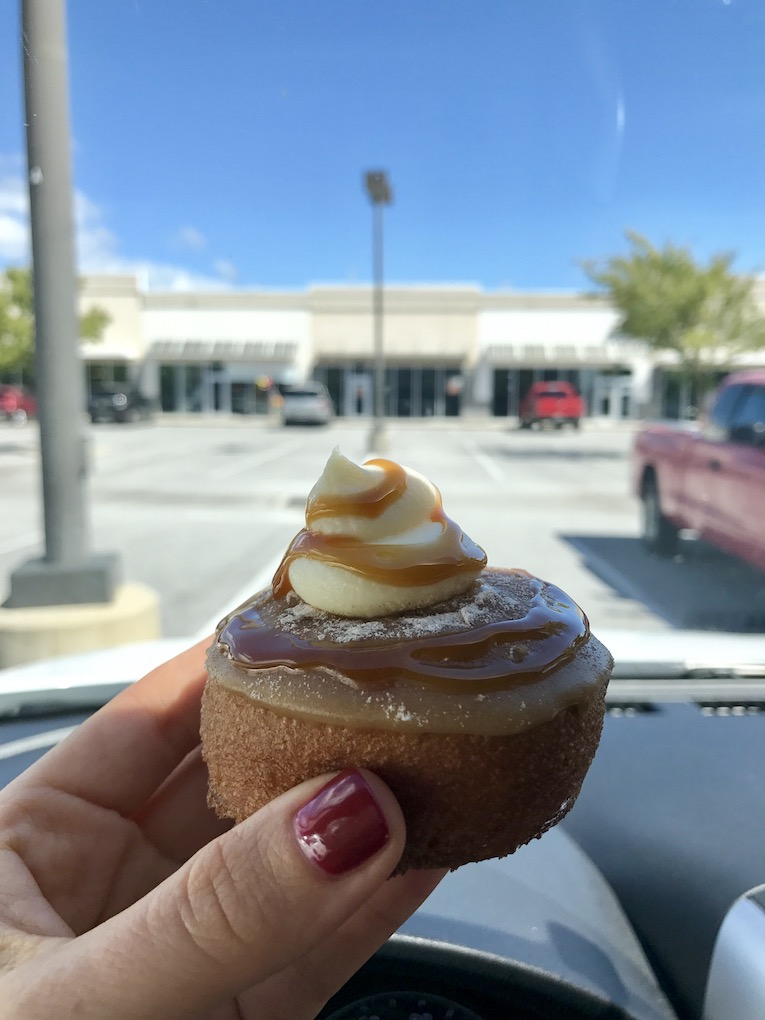 I drove the 45 minutes to Rosemary beach and then met my high school friends here. We are all staying in a condo across the street from the beach and it's been so much fun being with them and catching up with people I haven't seen in 8-10 years! We've traveled a ton so Nick couldn't take off any more days with work, which is a bummer because it would have been fun for him to meet people I haven't seen in so long.
There's something really comforting for me about spending time with my middle and high school friends. People you've known for 15+ years, who know your family and who you have so. much. history with.
Last night we got burritos + margaritas at a food truck for dinner. And then spent the evening at a welcome party for the wedding.
Due to the tropical storm that might come through they had to move the wedding to Friday instead of Saturday. Kathleen is so relaxed about it all now that the decision is made, but I can only imagine the stress of all that. So today we're going to the wedding! I'm about to have a client call and then head to the beach for the afternoon before we get ready.
I hope you guys have an awesome weekend!