Some of my favorite foods include…
Bluebell cookies and cream ice cream
lasagna
Papa Johns cheese pizza
Cheez-its
salad with a lot of toppings
avocado
scrambled eggs
grilled salmon
sushi
turkey, cheese and mayonnaise sandwiches
trail mix with chocolate
coconut chocolate chip Larabars
chicken enchiladas
tacos
oatmeal chocolate chip cookies
roasted broccoli and carrots
everything bagel with veggie creamed cheese
What are your favorite foods? Before we meet with Nutshell clients, we have you fill out a form to tell us a little about yourself. On that form is the question, "what are your favorite foods?" Recently a client told me she had not been asked that in a long time and how it was actually a difficult (but fun) question to answer.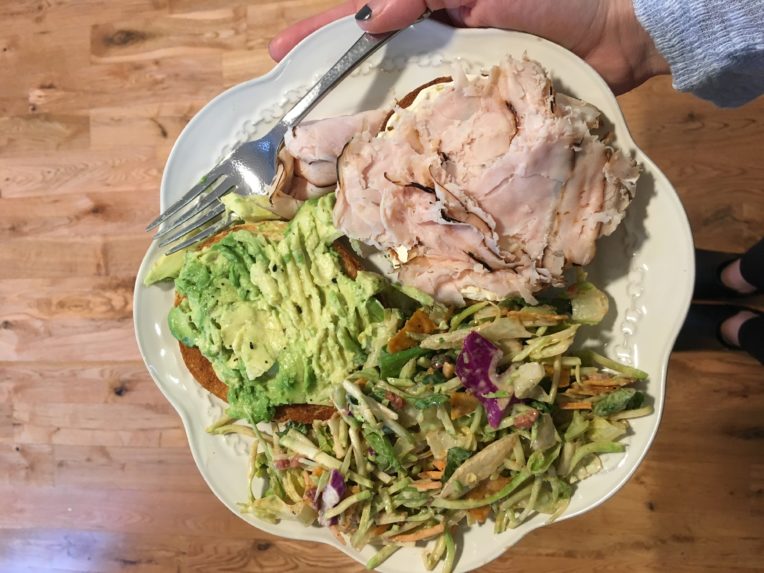 These days food is everywhere. Not just in the cookbooks or on commercials. There are millions and millions of Instagram posts about food. And then there's Pinterest showing you a million and one ways to prepare any specific food. Because of this, it's really easy for your food choices to be outwardly influenced and not inwardly focused. It's really easy to be sucked into diet culture and to then be uncertain of YOUR favorite foods. Foods that sound good to YOU. Not foods that are simply "healthy" or easy to make or "trending." Food is personal. What truly satisfies you, may not satisfy your best friend. So maybe do yourself a favor and take a moment to ask yourself… "What are my favorite foods?"
Perhaps you're like me and your cravings change all the time. That's okay! My favorite food might be one thing one day and another on a another day. I like to try new foods and experience new flavors for me, it's normal and natural for my favorite foods to change.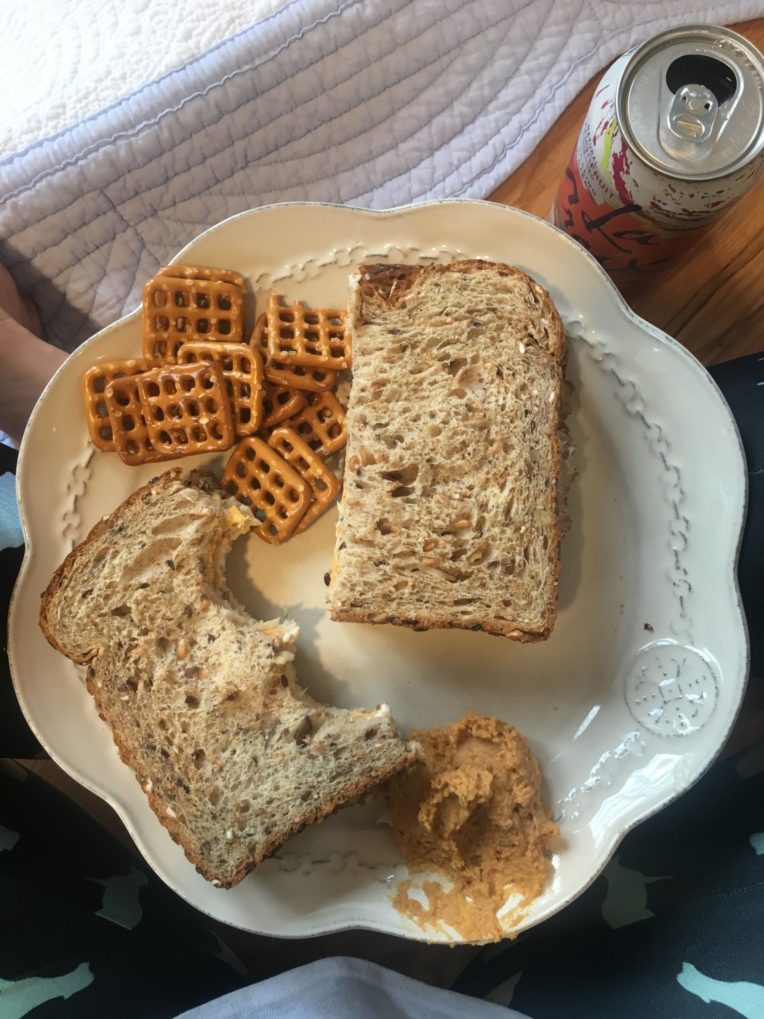 Don't think too much about it! Just ask yourself, "What foods do I most enjoy eating right now?" and see what comes up. This is a great way to dig deeper into the world of intuitive eating as you explore what satisfies your taste buds so you can discover your satisfaction factor. Not someone else's taste buds or a food what may photograph better. Social media has slowly become a place where we can find the most beautifully curated feeds full of pretty food pictures. And while that's pretty, that's not a realistic expectation of intuitive eating. Most of us don't eat pretty food like that for most of our meals.
Can't think of some favorite foods? That's okay. Maybe these ideas can get your wheels turning.
Think about what you enjoyed as a kid.
When was the last time you ate at a restaurant? Was there foods on the menu that sounded good, but you wouldn't let yourself eat?
Maybe take some notes when you're out to eat next time …without staring 🙂 can you notice other peoples plates and ask yourself if that sounds good?
Is there a commercial you've seen lately that advertised food that looked good? Maybe a cookbook you can flip through?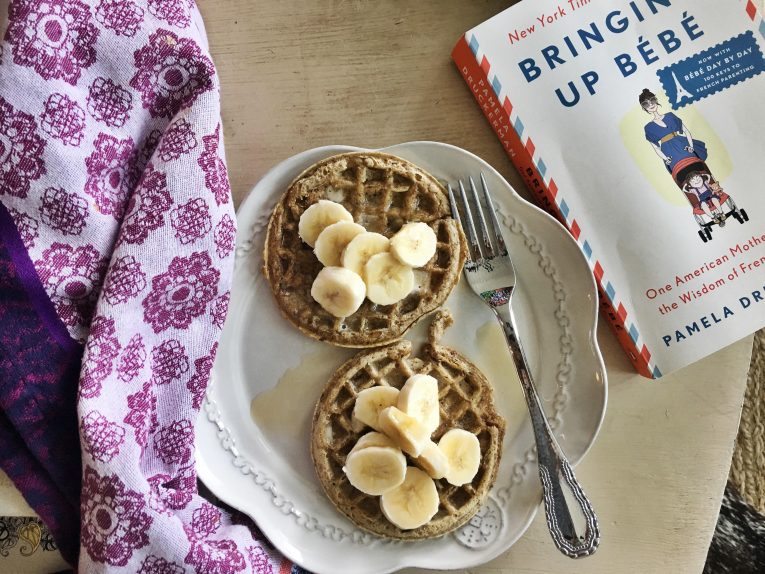 After you've given yourself some time and space to think about your favorite foods, maybe you can begin to challenge yourself by eating some of your favorite foods. Maybe you start small. Maybe you just buy that food and then give it several days (if the anxiety is too high) before you consume the food.
Then when you do eat it, maybe you start with just a little bit before progressing onto "full" portions. When you do this – slow down and savor that favorite food so you can really taste it. Is it even your favorite? Does it taste the same as you remember or as you thought it would?
What would make it better? What sorts of emotions does this specific food trigger? It's okay for food to be emotional. Perhaps it signifies feelings of comfort or laughter. Enjoy it! Maybe it was your favorite food until it brought a bad or sad memory. Maybe you can explore eating that food again and begin to cultivate a new experience around that food to make a positive connection.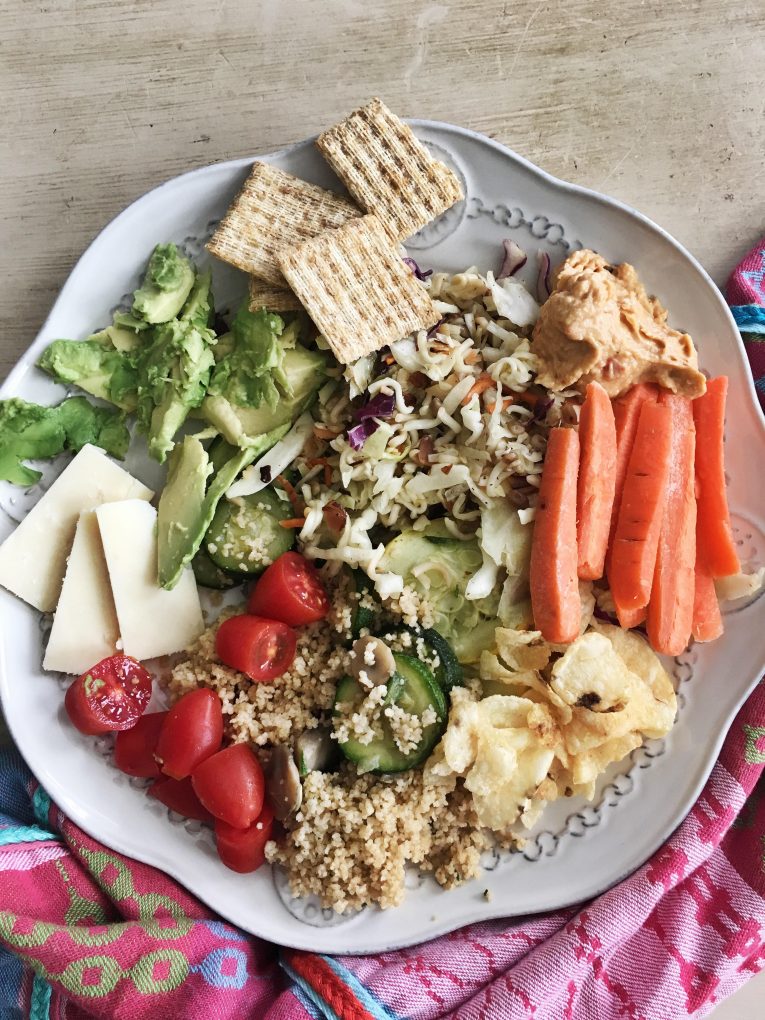 Food is just food and it is meant to be enjoyed. We're suppose to find pleasure in food. Sure, it's nourishing but it's also a source of joy and pleasure and community and culture. And if you're still in a place of labeling good and bad foods, that's okay to be where you're at…but remember all foods are neutral as you work towards food peace. And while there are no good or bad foods, it is okay (and normal!) to have food preferences.
Discover your favorite foods and enjoy them. Ask your friends and your family what their favorite foods are. Because food is meant to be celebrated and savored and I think asking about favorite foods in a lighthearted, curious way can create a positive conversation around food. Maybe even ask your friends or family or significant other why that food is their favorite. Everyone's taste buds and experiences around food are unique!
Reply in the comments section what your favorite foods are and why – I would love to hear 🙂
Cheers to eating satisfying foods!
Cody