We spent yesterday at the beach and it was everything. Warmth. Toes in the sand. Reading a book. Long, slow walks.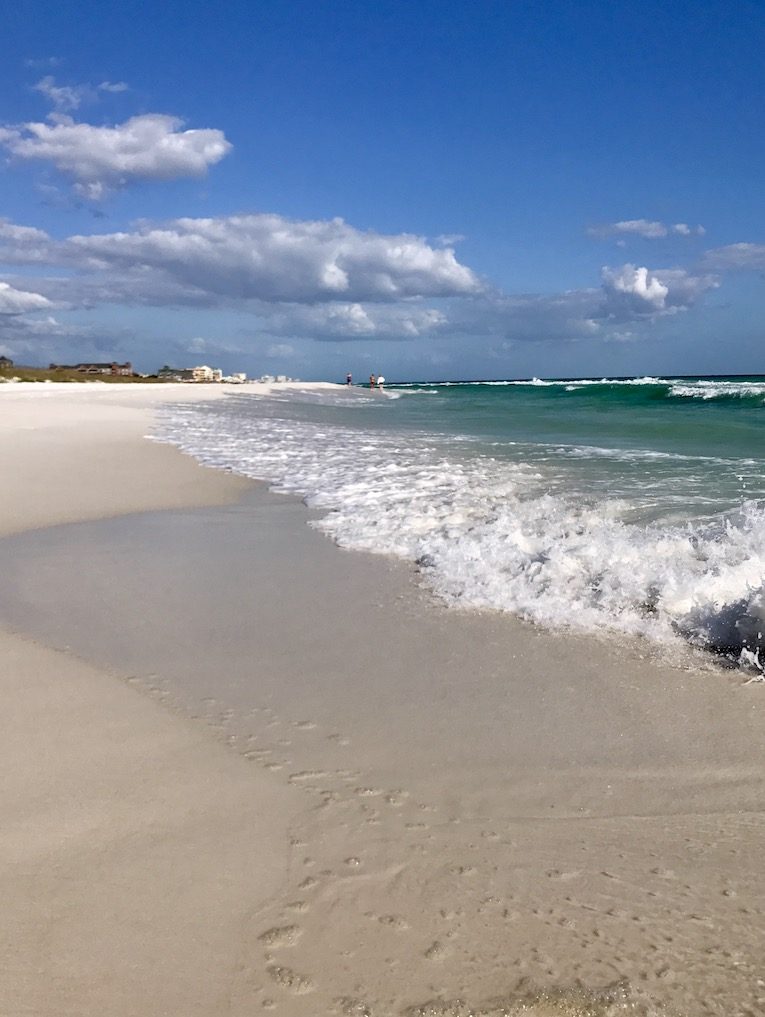 Having these kind of days is actually really hard for me. Not because I don't want to (how could you not want to?) but because my brain has a really hard time shutting off. My mind is constantly thinking about next things with the blog or practice or my to do list. Call that therapist back, send an update to that physician, start writing that blog post today, learn more about ___ topic, find more research on that question you were asked, apply for jobs, get a handle on your inbox, oh and don't forget to get on Instagram! My mind can become a jungle gym. I'm working on shutting it down, but I struggle sometimes.
One, because I love what I do so much (and for that I am 1000x beyond grateful to get to do something I'm so passionate about) and love learning and connecting that I could do this 18 hours a day if I allowed myself. But then other important areas of my life would crash and burn and eventually I would too. Not good. And two because I struggle a lot with allowing myself to not be productive. I think a lot of you can maybe relate. Maybe? But learning to let myself just be and enjoy life and not be doing and producing is actually an active process for me. I have to intentionally be like, NO SHUT IT DOWN ROBYN. And when anxious thoughts about what I need to get done creep in, it's a constant circling back to what I know to be true. "Rest is good. This refreshes you and allows you to do more meaningful work. The work will always be there and the world is still spinning."
The mental process (NOT the difficulty because recovery is HARD stuff) is similar in a lot of ways to recovering from disordered eating or an eating disorder. That's an active process to work against your natural tendencies and what society tells you. And you have to constantly be circling back and grounding yourself in your values, your truth and what really matters. It's hard and exhausting but so worth it.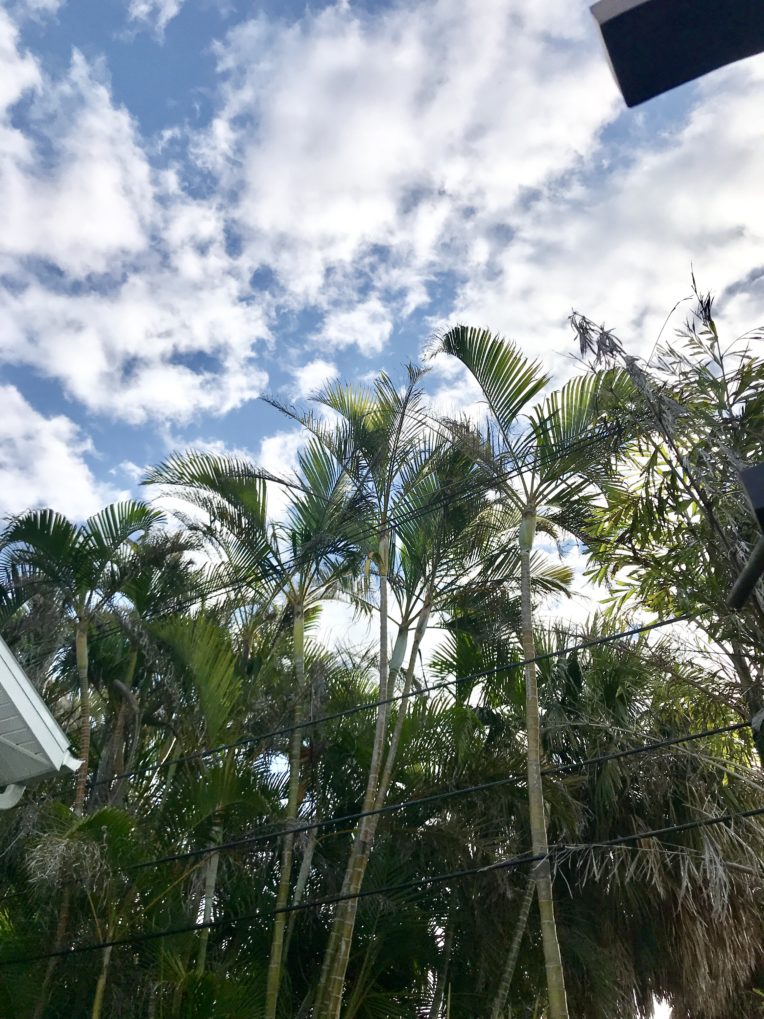 I just went on a tangent but that kind of just flowed out so let's roll with it. Back to the beach. We had dinner out last night and then today we have more beach laying plans…I think we're going to make a fun cocktail to take with us to the beach because that sounds fun. I like excuses to make fruity cocktails.
Other really exciting news is that our Real Life Women's Health team is expanding and I'm pumppeeddddd. I'll be sharing more details in the weeks to come, but we're adding a therapist who specializes in eating disorders, Health At Every Size and Intuitive Eating. Beyond 1:1 services, we'll be offering virtual support groups and other things down the road that I hope will be so helpful and relatively affordable because feeling supported and not alone in this journey is so vital. Cheers for community.
Also, I've been toying with this idea of monthly webinars. Essentially it would be open to a certain number of people and it would be about an hour with 20-30 minutes of Q&A at the end. There would be tools and handouts to go along with it and we could cover a range of topics. You could also purchase the webinar afterward if you couldn't make it at that exact time. I did a little poll on Instagram and 85% of you raised your hand. So that's exciting! Next up is sharing in the comments or emailing me on a topic that you'd like to see addressed. I'd also want to keep costs as low as possible, less than a week's worth of groceries for one.
And while we're on this topic of learnin' I also want to expand the Real Life RD Learning Center and offer courses that are shorter and more affordable (as in less than $100) and then perhaps longer ones down the road over topics/health issues that are important to you guys too. I'm thinking PCOS, PMS, hypothyroidism, body image, gut health etc etc. So share those as well in the comments or email me ([email protected]) if that is 1) something you're interested in and 2) what you'd like to see talked about.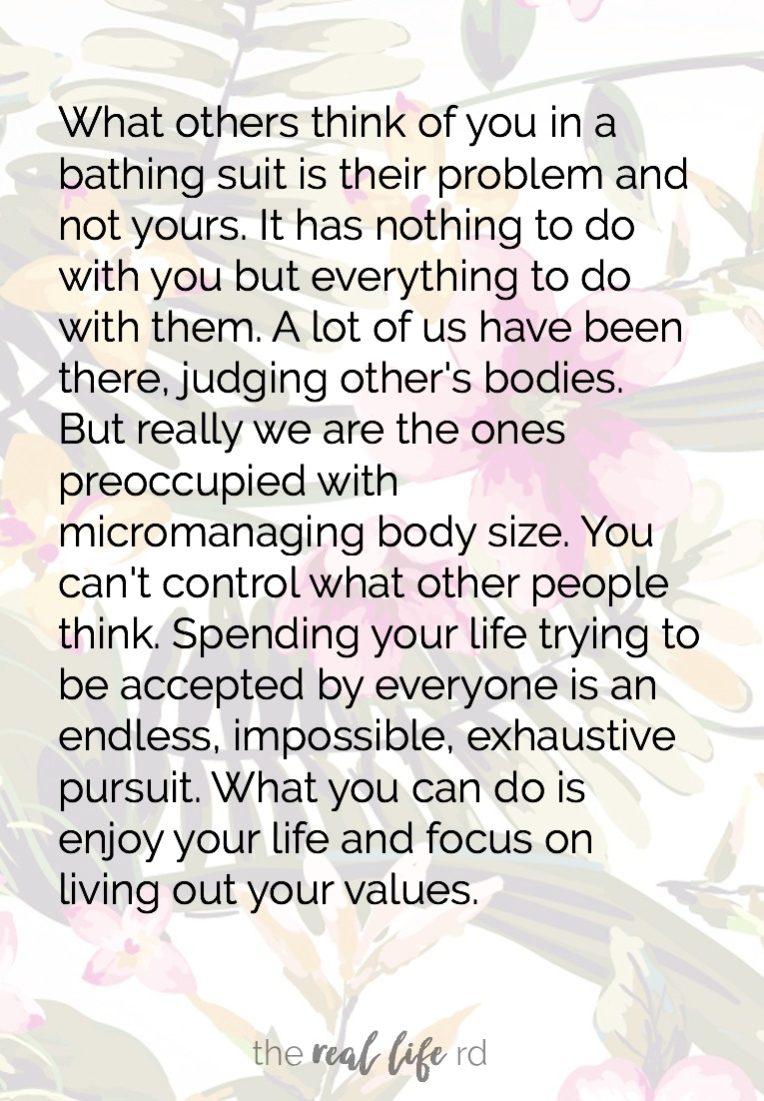 Before I bop off I want to just share that I'm not pumped about being in a bathing suit and I think that's normal and okay. I'd rather be in jeans and a sweater because I feel most comfortable in that. But I also really love the beach and my friends and you can't do that in jeans and a sweater. I say that because I think sometimes it's our tendency to think other women feel 100% awesome and don't have body image issues and that's just not true. Even me, who talks about this all day with clients and writes about it and tries to practice body kindness all day, that doesn't mean I get in a bathing suit like, "Yea girl you rock this, let's go!" It's more like, "This isn't my first clothing choice but what is my first choice is caring for my body, enjoying my life and engaging in conversations and experiences that matter and this bathing suit allows me to do that. Now go enjoy your life and focus on what matters Robyn."
And if you're worried about what others think of you in a bathing suit, that's their problem and not yours. I've been there, judging other women's bodies on the beach and that had nothing to do with them but everything to do with me. I was the one preoccupied with micromanaging body size. It was my heart issue. We can't control what other people think and I won't spend my life trying to be accepted by everyone because it's an endless, impossible, exhaustive pursuit. What I can do is enjoy my life and focus on living out my values.
So I hope you do that this weekend wherever you are – on your couch, in the arctic tundra or on the beach. Have a fabulous weekend!