I cannot believe Nick and I have been married for a year already. Maybe it was all the changes of the past year, but this year has flown by. I'm sure so many people feel that way – life moves fast in general – but how is it already almost May?
Up until about two weeks ago, we had zero plans of our anniversary. And quite honestly, I think the both of us kind of forgot. I mean, we eventually remembered, but the end of April snuck up on us. So here we are!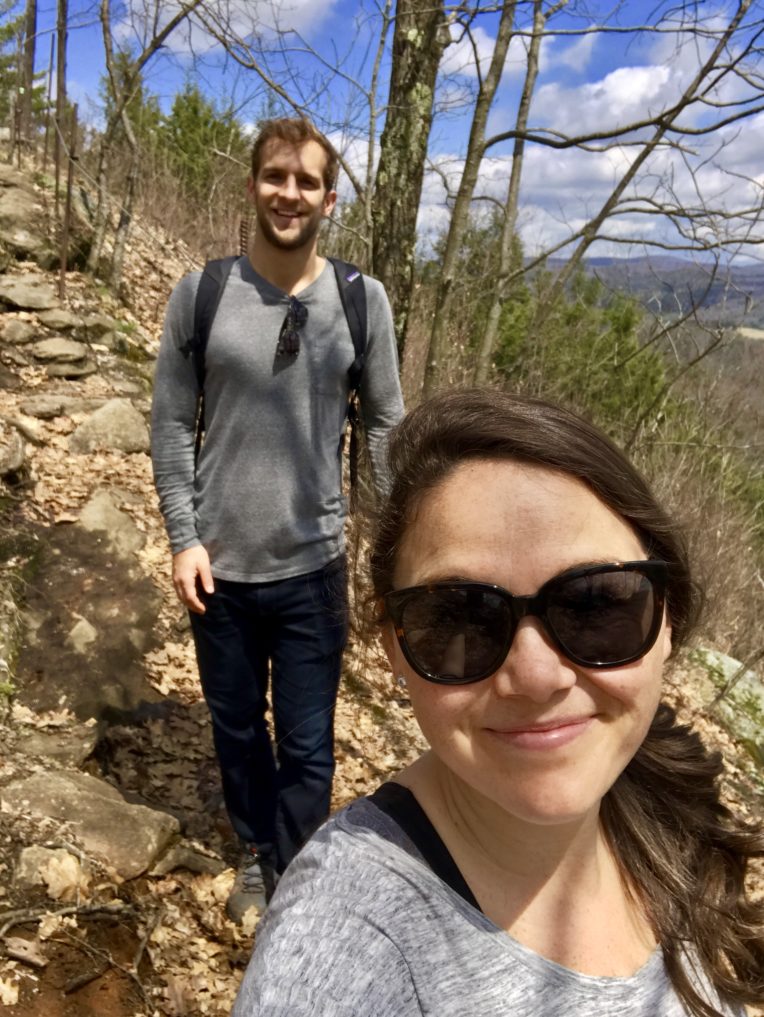 Our wedding day wasn't perfect. But it was the best day of my life so far. And things that weren't perfect I just didn't care about. And even things that I did care about that weren't perfect, I didn't care about on the day of my wedding. I've never felt that amount of happy and complete joy in my life. All your people in one place is the absolute best.
I've shared a bit here and there about my experience of marriage. The fact that it is/was hard and that I know pretty much nothing about marriage. And now that I'm a year in, I might know like 10% more than when I started. I've got a lot to learn. But I do know that it's worth it and when it's hard, I'm glad it's hard with Nick. That was a cheeseball statement, but it's true.
Between the move to Boston and just learning how we work best together, marriage is much less bumpy than it was in those beginning months. That feels good. Nick and I are really different so learning to work with each other instead of against each other was hard and took a lot of time. I think it's probably hard and takes a lot of time for many people. I remember feeling bad or like I was doing something wrong when people would ask, "How's marriage? Isn't that first year just the best!" and I was like, "What? Nooooooo. This is nothing like I expected." Nick agrees with me. So I guess if it feels like nothing you expected too…you're not alone. But it does get better and looking back, I'm so thankful for that first year.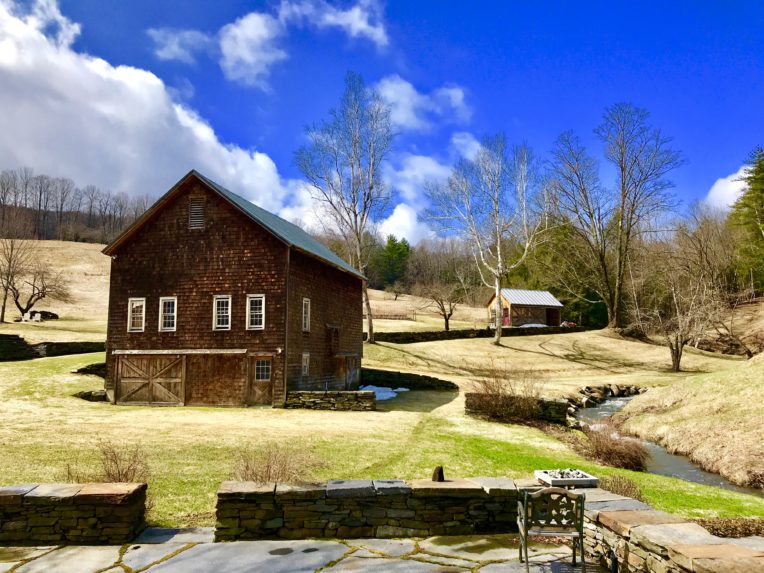 When we realized our anniversary was in 2 weeks we thought about where we wanted to go that would be easy on the wallet. We wanted to do a weekend trip somewhere that was a short drive from Boston. Our friends parents have a gorgeous house in the back woods of Vermont, but since they are opening a business and have family in Florida, they've been living down there for the past several months. They had graciously offered their house to stay at when we wanted a weekend away a few months back so we decided that would be a quiet, relaxing place to stay. Thank you to the Amatos!
They live about 20 minutes outside of Woodstock and the nearest grocery store is 30 minutes away. Perfect for a restful weekend that was the opposite of being in a city. We turned our phones on airplane mode for the weekend and completely unplugged. It was glorious. It's Monday morning as I type this post so I'm going to let the pictures in this post speak as brief recap of our weekend away.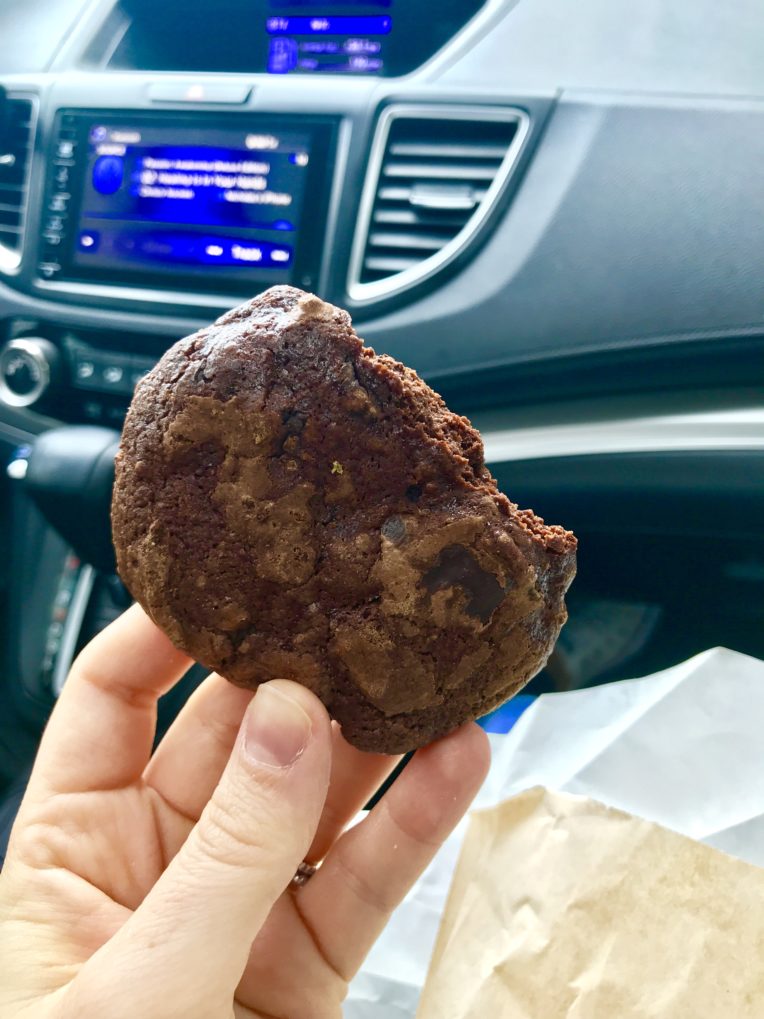 Sandwiches + this double chocolate chip cookie from Flour on our drive up Friday afternoon.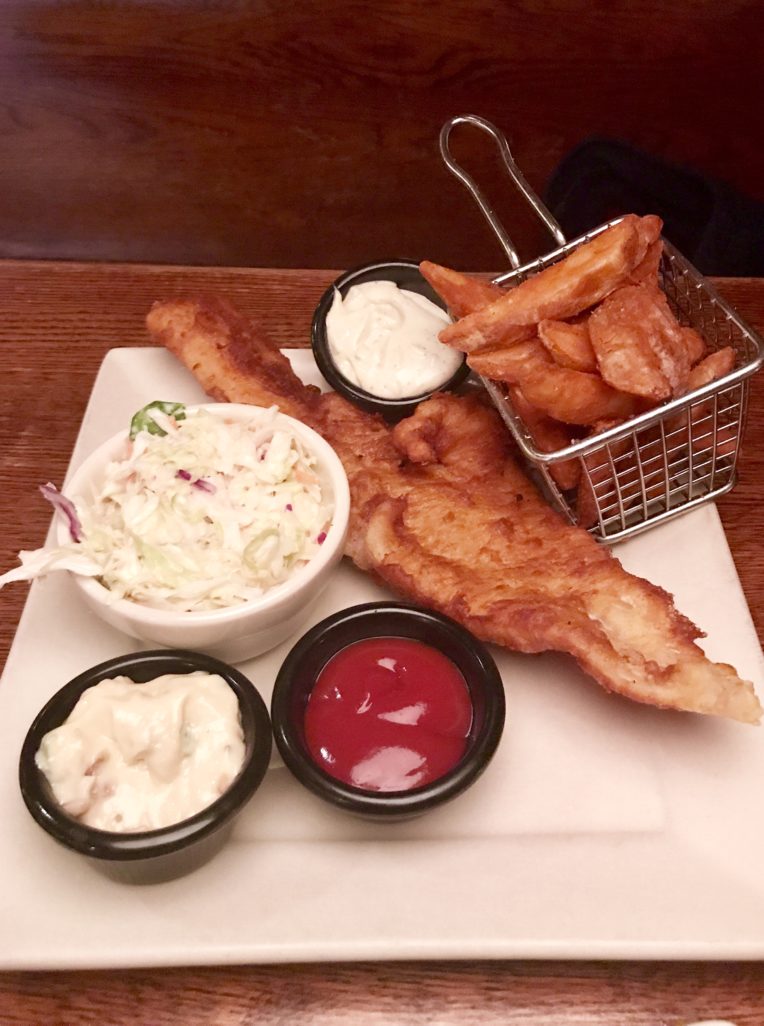 Dinner at Jesse's Tavern on Friday night. The fried buffalo brussels and cauliflower were my favorite part. We shared French onion soup, Caesar salad with salmon and fish and chips.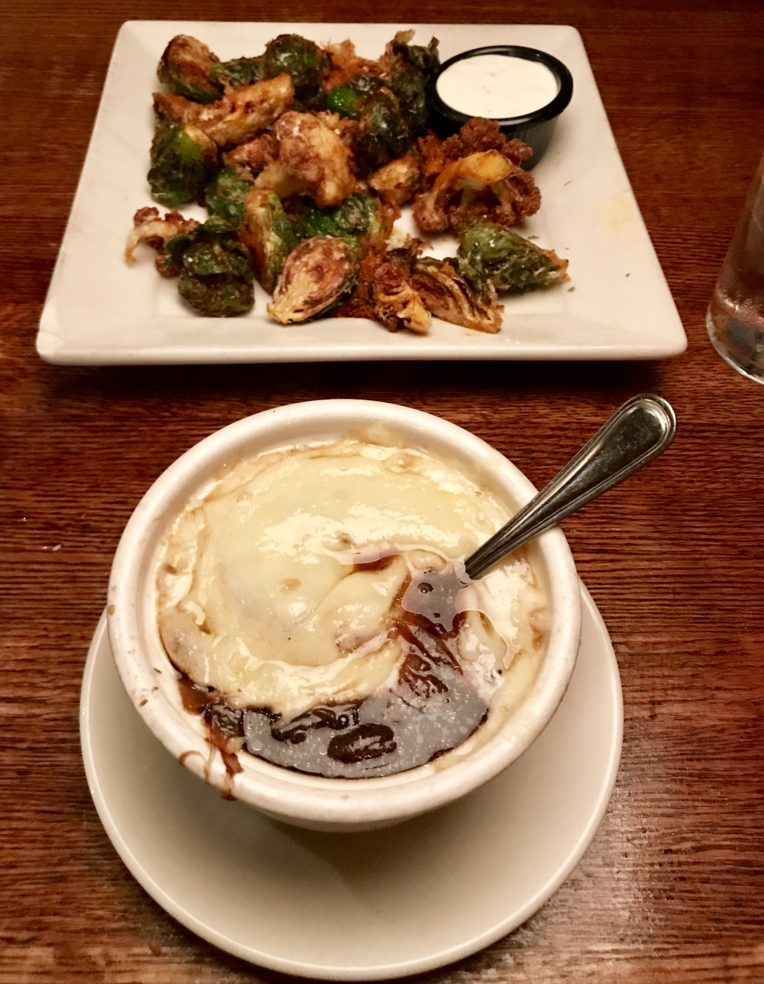 And then ate a Flour strawberry lemon cupcake before bed.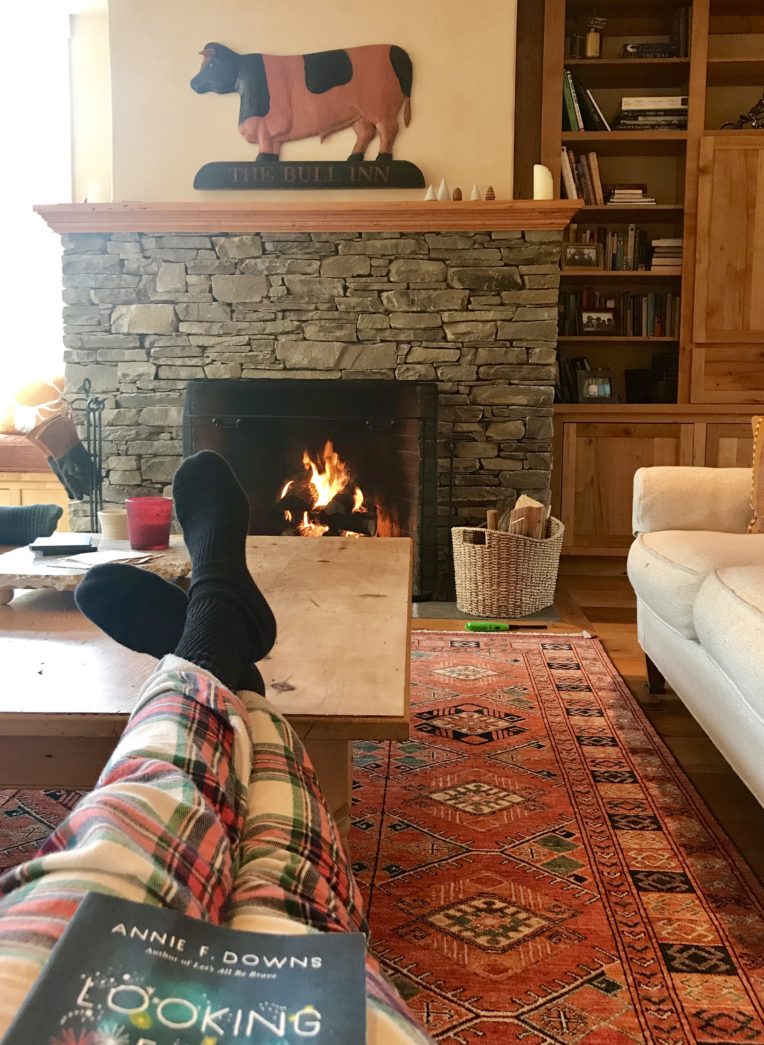 I read and sat by the fire each morning for a long time. Glorious.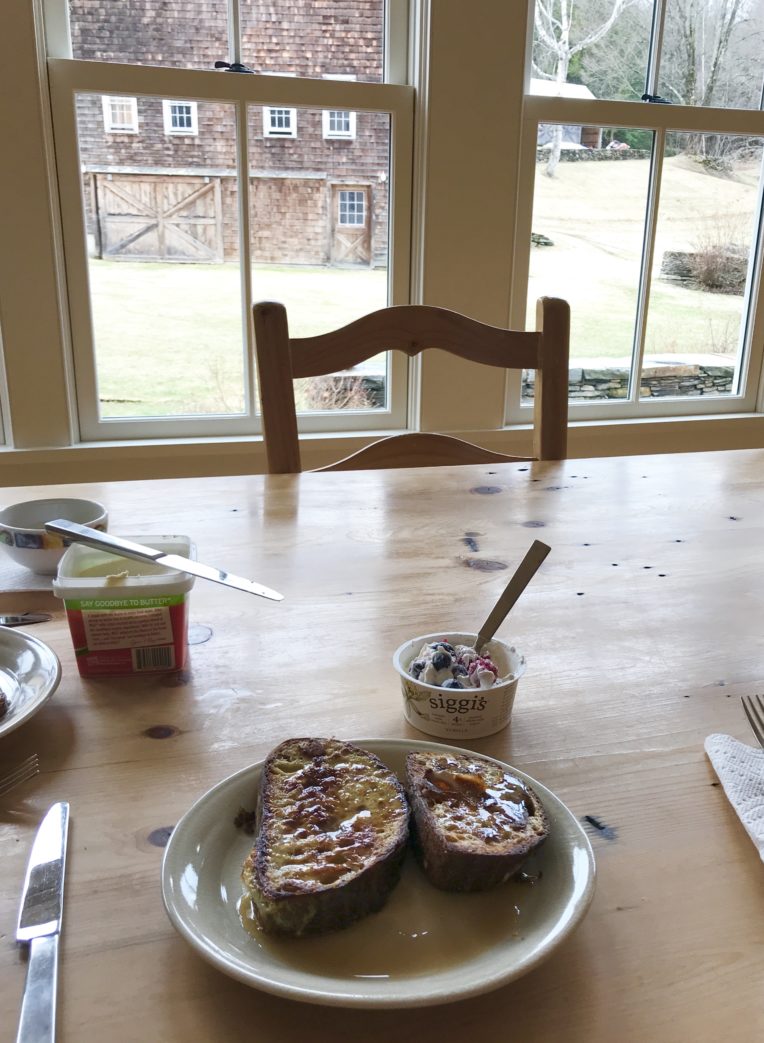 French toast + yogurt for breakfast on Saturday.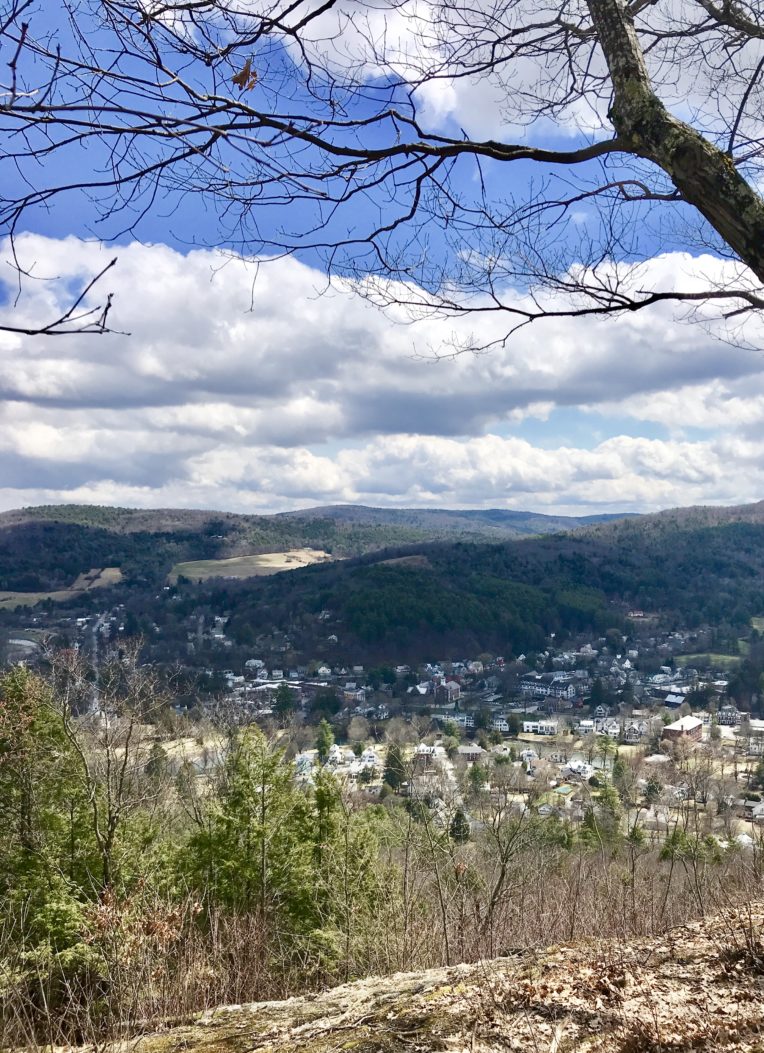 We hiked to the top of Mt. Tom.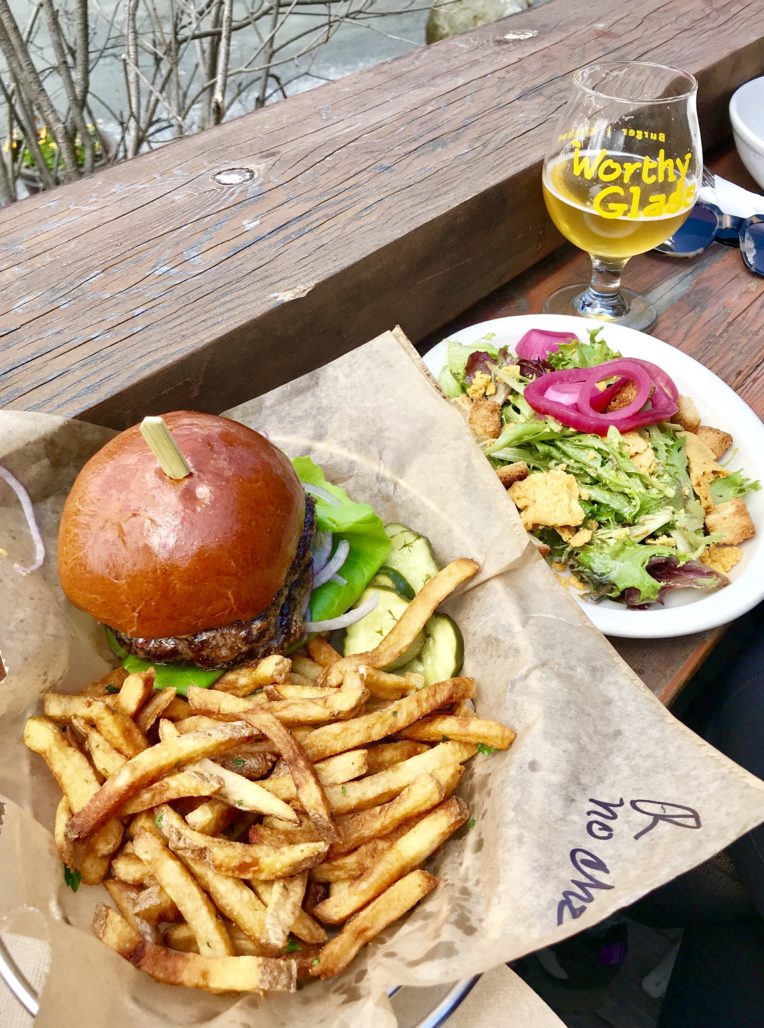 And then had lunch at Worthy Kitchen. Salad + the Worthy burger + fries.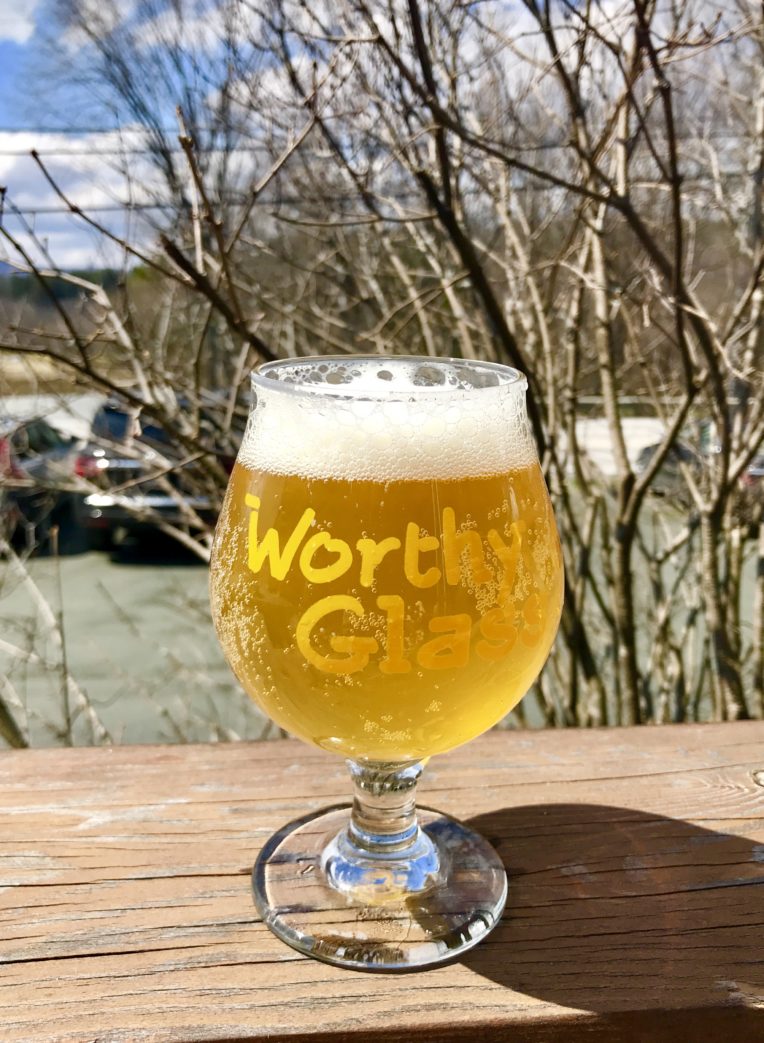 And an IPA. The weather was gorgeous.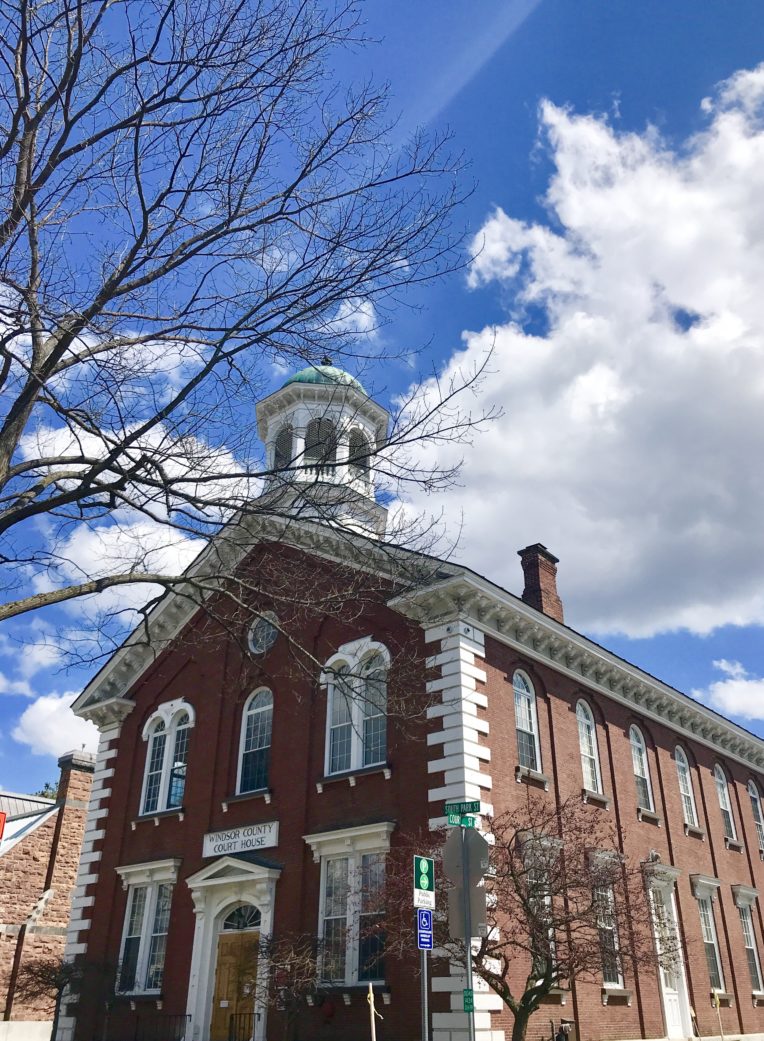 Then we explored Woodstock.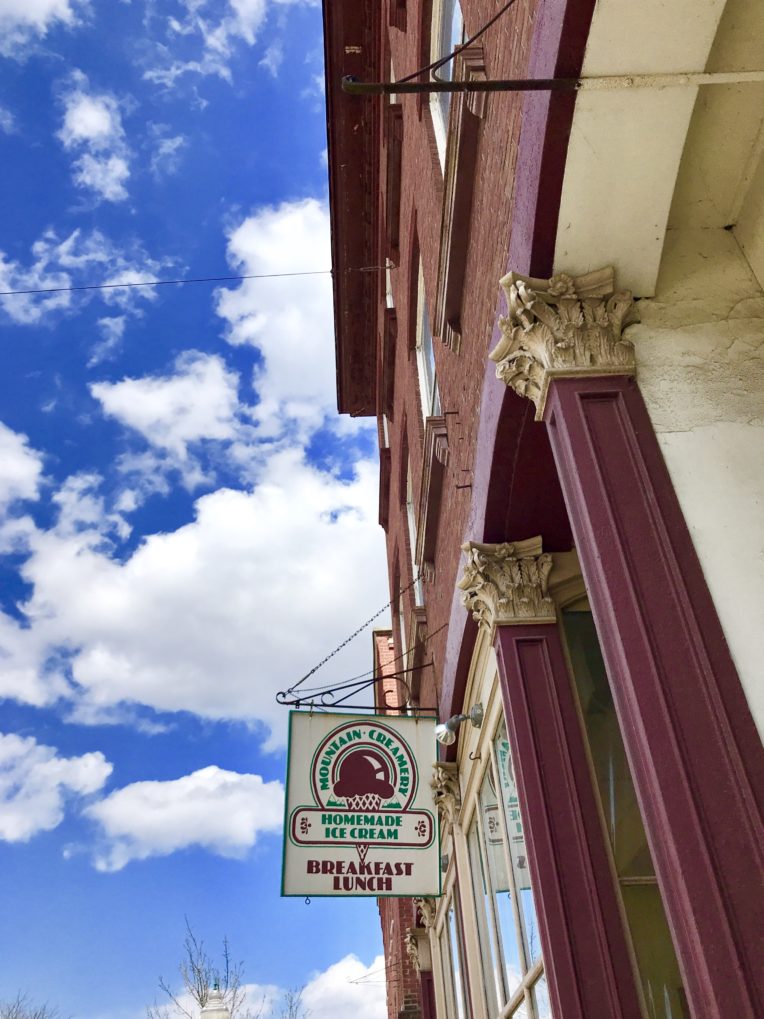 And ate Vermont maple walnut ice cream.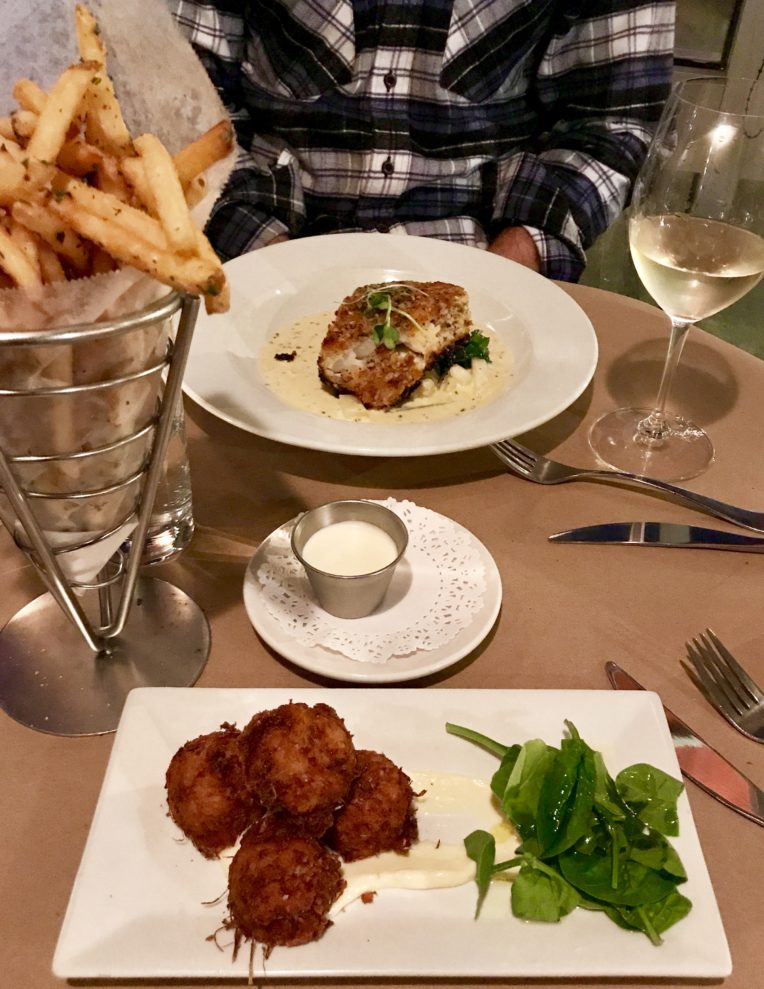 Saturday dinner at Thyme – a cheese board, truffle fries (holy tastiness), artichoke croquettes, beet salad and sunflower crusted cod.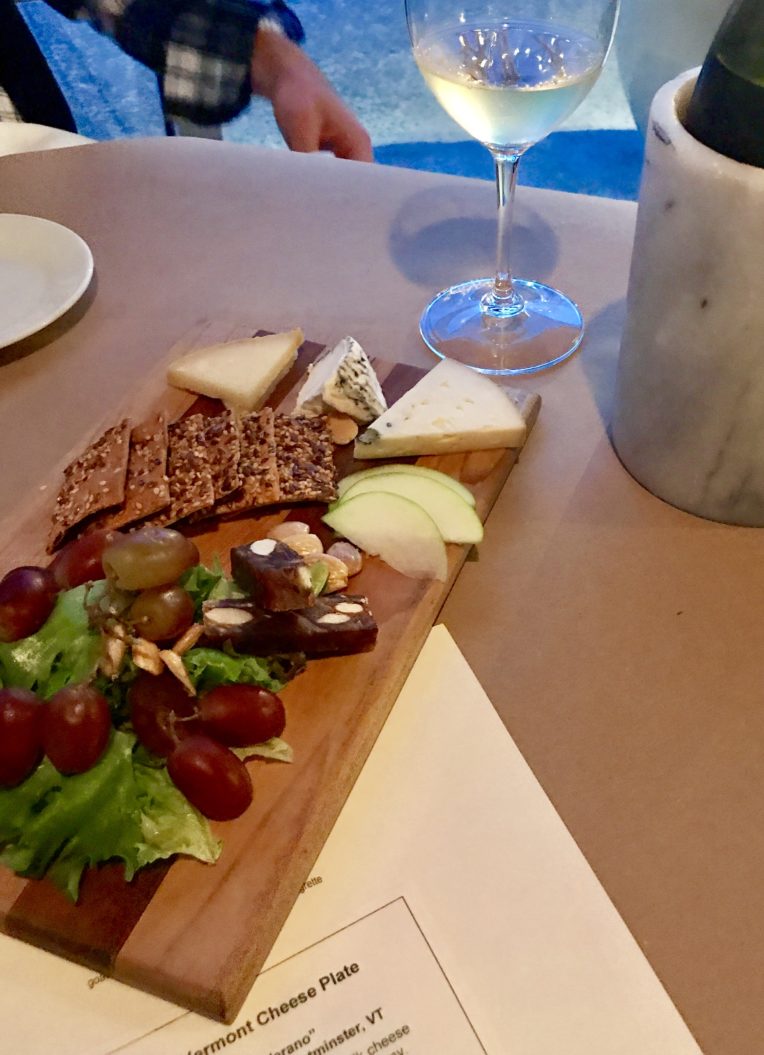 I slept for 9-10 hours every night. That was amazing.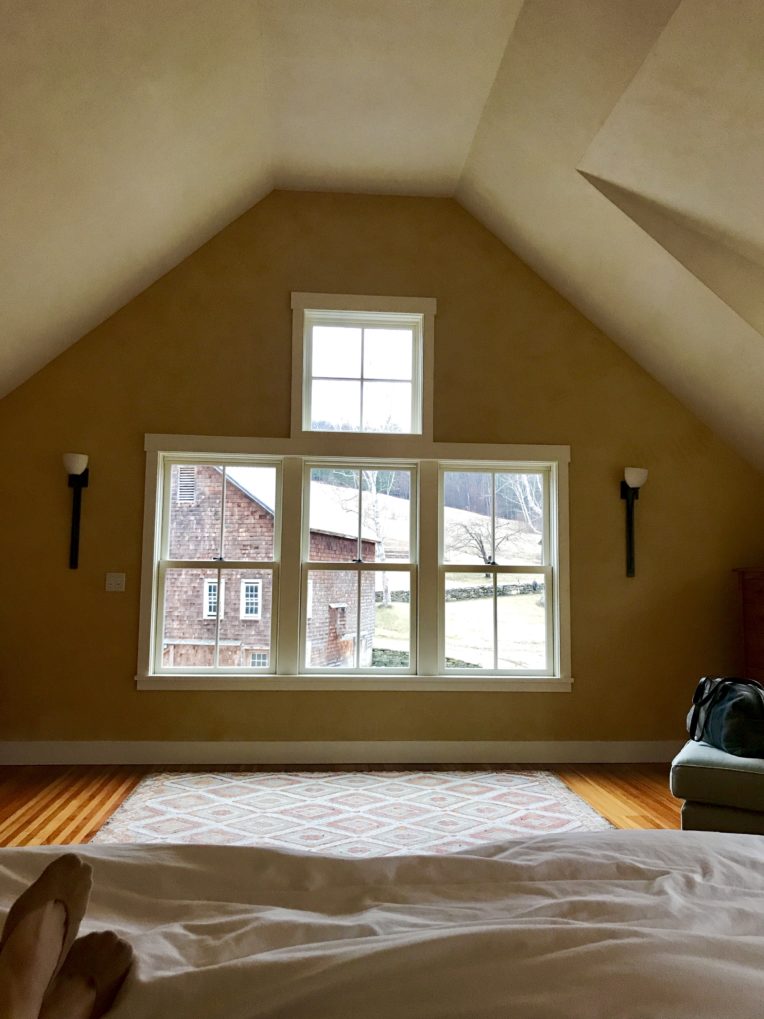 And woke up to the prettiest views. The Amato master bedroom is goals.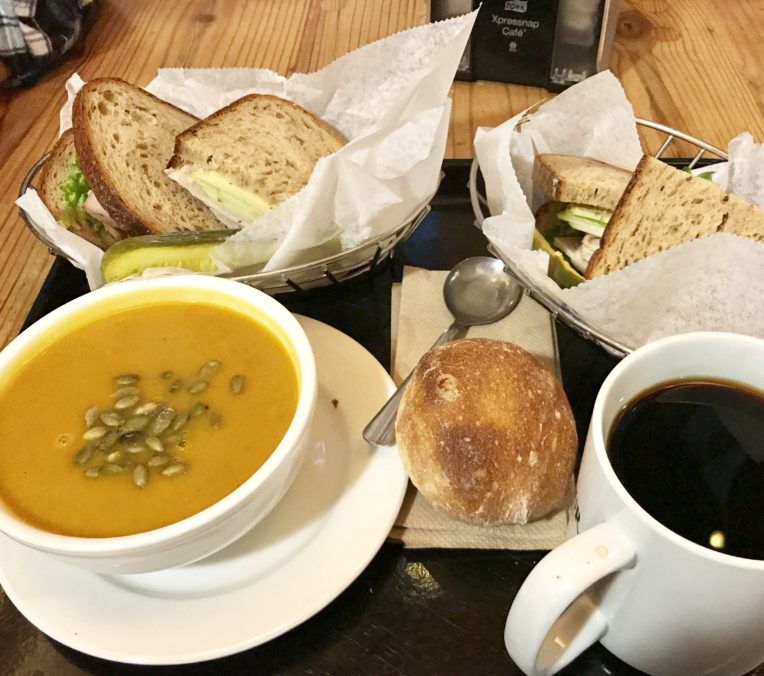 And we wrapped up with lunch at King Arthur Flour on our way out. Turkey + smoked gouda + apple + mustard aioli sandwiches with butternut squash soup.
How was your weekend?