Happy Monday! My mom is still in town so I'm taking most of the day off until she flies out this evening. I hope you had a great weekend!
1. A New Shiny Appliance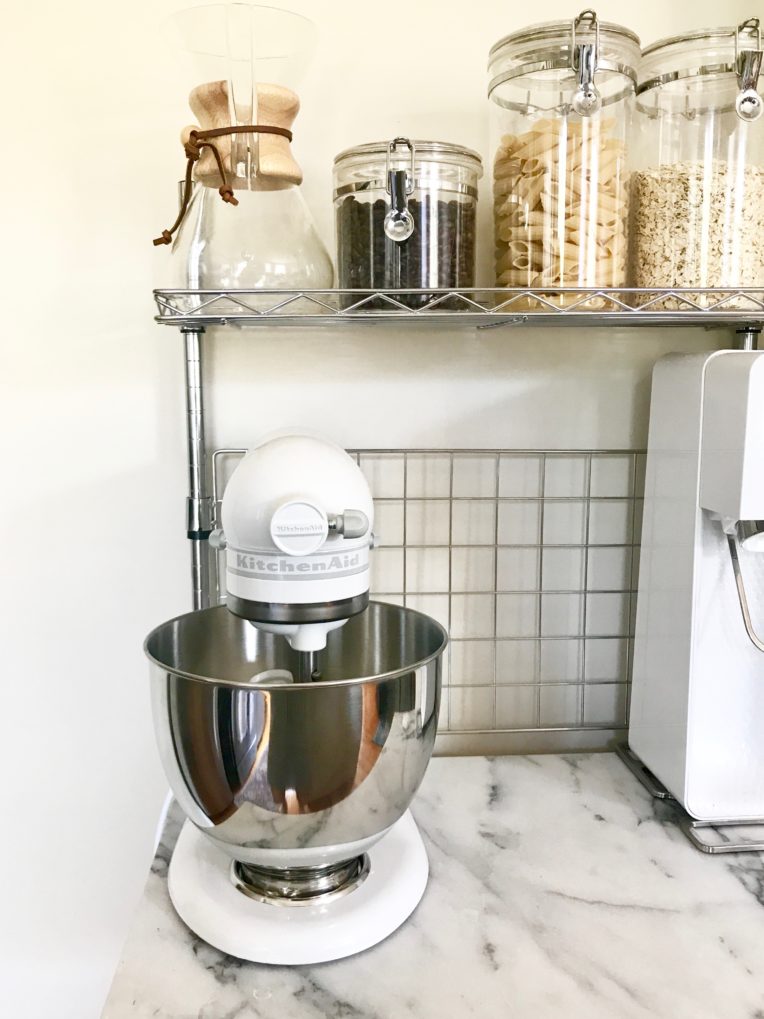 I don't like a lot of appliances because I feel like I don't actually use them. So if you're an appliance, I've got to really love you and get a lot of use out of you to keep you around. I've wanted a Kitchen Aid mixer for YEARS so I was beyond pumped when Momma Coale gifted me one for my birthday a few months ago. Long and unimportant story short, the color was back ordered and there were all kinds of other loopholes, but last week it finally arrived and I'm so excited to use it all the time!! I would love if you wanted to share any recipes or favorite things you like to make 🙂 Today, since it's raining for most of the day, we're going to make these zucchini muffins and then use the mixer to whip up some oatmeal raisin chocolate chip cookies using this recipe where she swaps the walnuts for chocolate chips. I love Smitten Kitchen recipes so much.
2. Confusion on Health At Every Size
It took me a solid year within first 2 years as a dietitian to shift from focusing on weight as an indicator of health to a weight neutral approach to health. I feel like I've been evolving professionally since then – over the past 3 years I've felt really rooted in my professional philosophy. Given my own journey to this understanding that took some time, I can see why there is a large misunderstanding of Heath At Every Size. If people (including health professionals, dietitians and the average consumer) don't take the time to really read and learn about HAES, they often think HAES isn't promoting health, but rather it's telling everyone to eat and do whatever they want and be happy. If you feel like you can't quite get on board with HAES, or you're confused, or you haven't spent a lot of time learning about HAES, or you have no idea what I'm talking about…that's understandable. I highly recommend reading this fantastic article Isabel Foxen Duke wrote clearing up a lot confusion around Health At Every Size. I want to share it with everyone.
3. An App to Cultivate Gratitude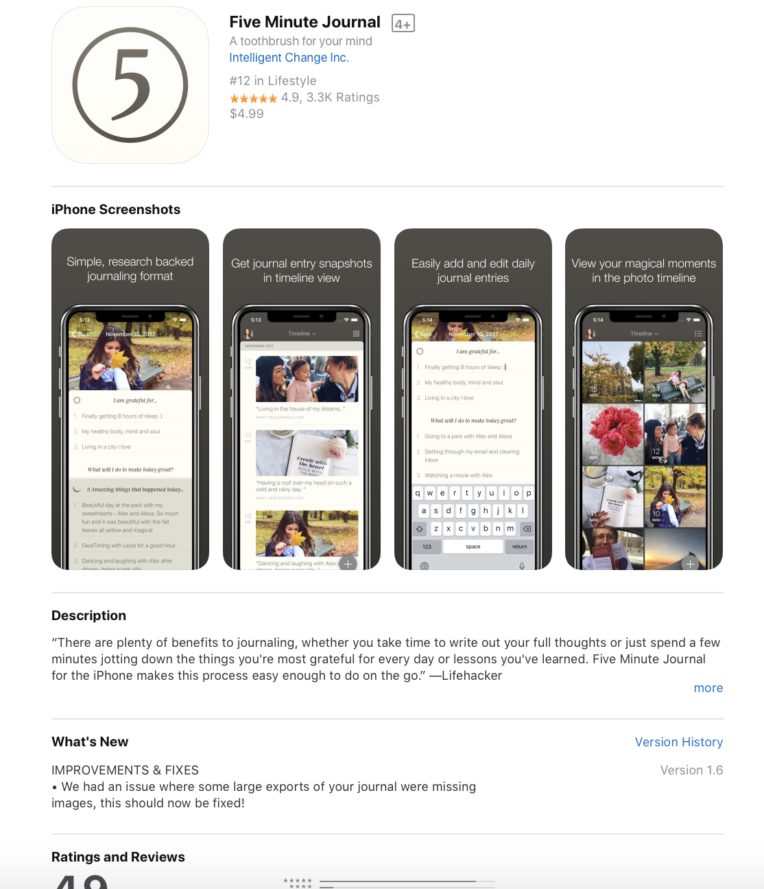 One of my clients shared this app she found with me that has been so incredibly helpful for her in working through body image and food challenges. The app costs $5 so it isn't free, but according to this client it's a small price for a really helpful tool. She loves it! And there is a good bit of research that has been done on gratitude and mental health so it's not just anecdotal evidence – it can actually rewire your brain. If you're interested, this article provides some good references. If you try it and enjoy it let us know in the comments!
4. Overnight trip to Kennebunkport, ME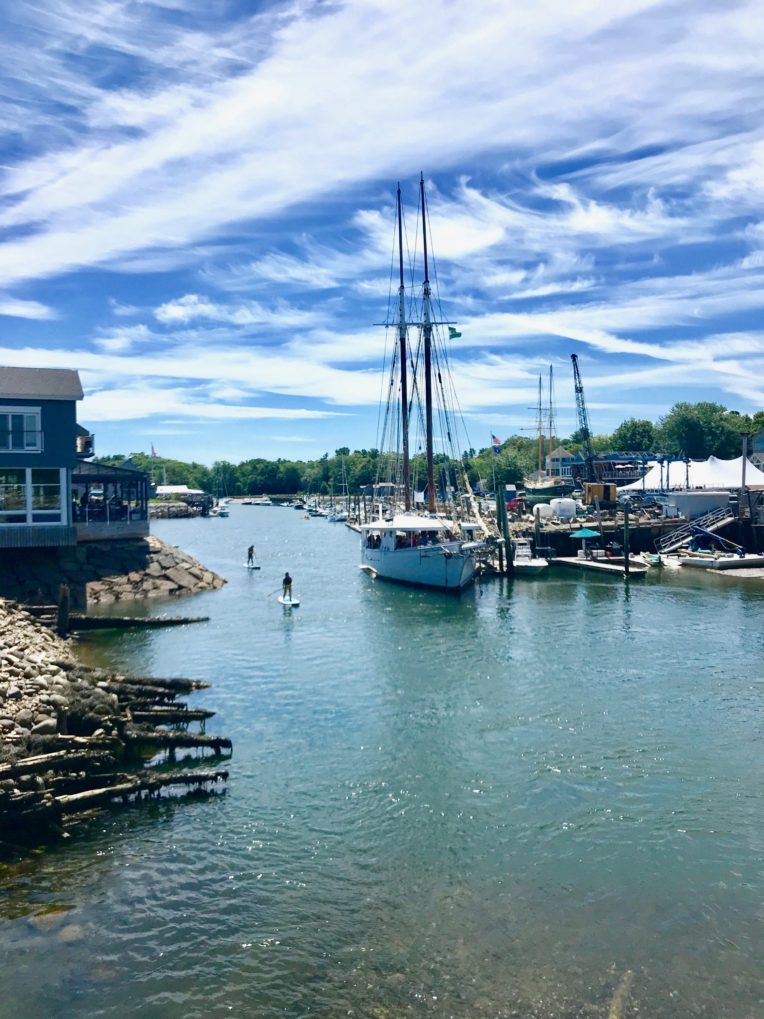 We celebrated Momma Coale's June 15th birthday together this weekend with an overnight trip to Kennebunkport, ME which is just about 90 minutes north of Boston and absolutely beautiful. It was such a relaxing and fun time with just my mom. We wandered through the adorable streets, ate so much delicious food, visited Cap Porpoise and spent a good amount of time at the beach. It rained on Sunday which was a bummer, but Saturday was gorgeous! Apparently places book up fast during peak season, I found one of the last rooms available back in May that didn't require a two night stay after hours of searching for a place to stay the night. But I can totally see why – it's such a sweet, charming city by the sea. I haven't spent a ton of time in Maine – just a few mini trips here and there – but every time I go I love it even more.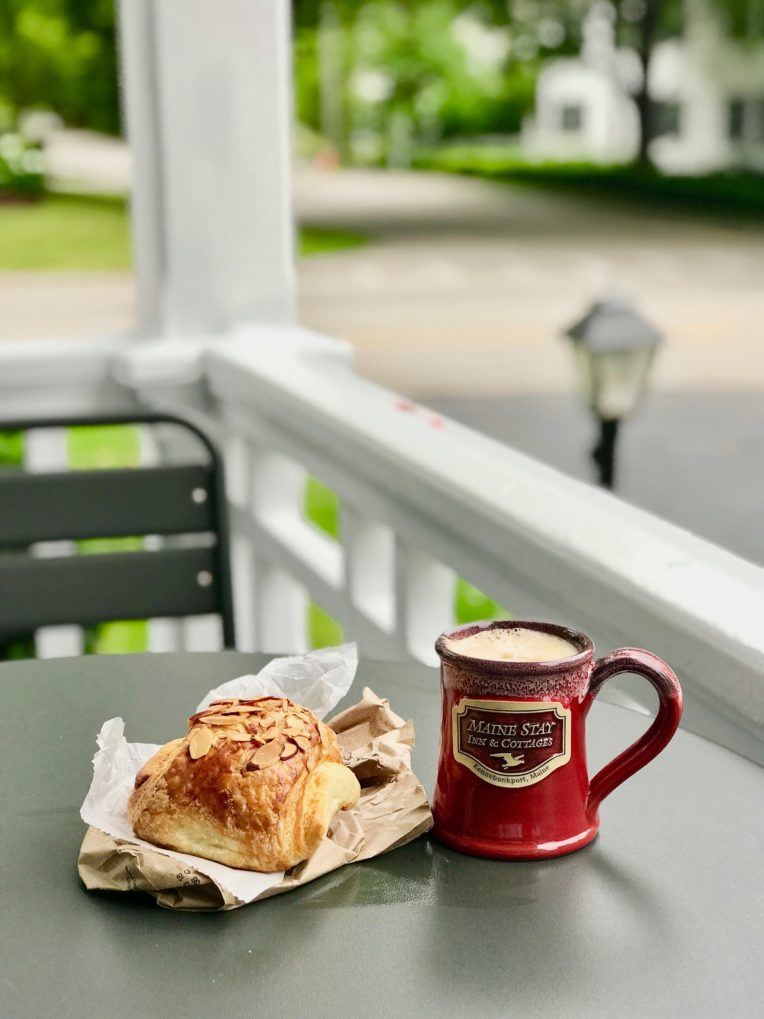 5. Question to Ask Yourself
I had a blog reader share in the comments a question a while back that I copied down to answer. The question was, "How do you know when weight gain is part of intuitive eating or if it's a result of overeating? For instance, if you're practicing intuitive eating and realize that your pants are fitting a bit more snug, is this is a result of eating what your body needs or eating more than your body needs?"
Intuitive eating is a journey. You might find yourself eating a lot of highly palatable, less nutrient dense foods in the beginning as you let go of "good and bad" thinking around food and give yourself full permission to eat all foods. You might also find yourself eating past fullness sometimes when it comes to incorporating previously "forbidden" foods. That is a normal and expected part of intuitive eating as you work towards a place of neutrality and peace with all foods and learn to eat based on internal vs external cues again. Intuitive eating is a well researched framework that supports your body in finding its set point, but your body needs time to settle into its set point as you learn these new eating skills.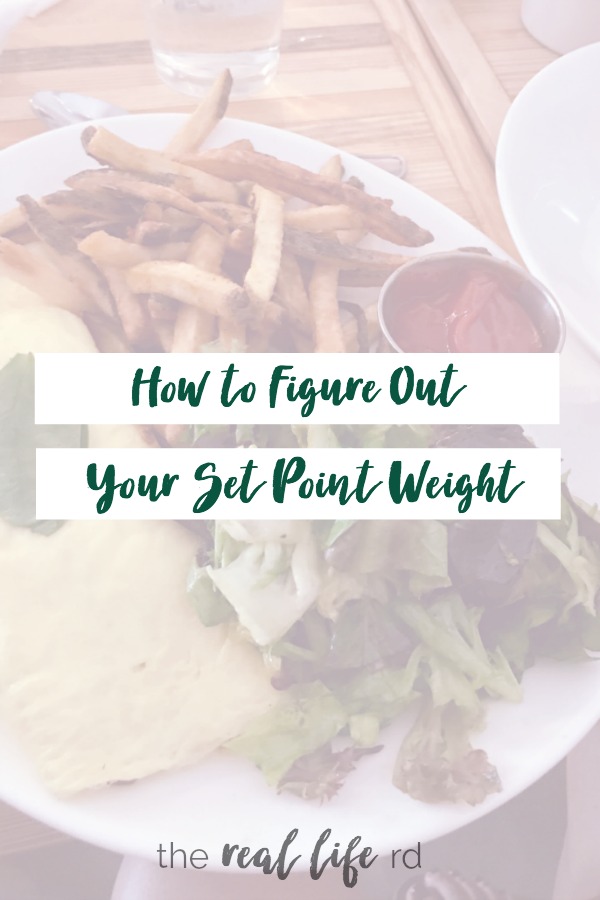 Here are some questions that might help you explore weather or not you are at your natural, genetic set point:
Do you overeat as a primary coping mechanism when you're under emotional stress or when you are bored?
Do you frequently eat past your fullness cues which leaves you feeling physically uncomfortable?
Do you exercise in order to eat certain foods or eat certain amounts of food?
Do you exercise to burn calories vs for enjoyment and pleasure?
Do you find yourself frequently having a "last supper" mentality with certain foods or before you vow to "eat clean" for the next ____ days/weeks/months?
Do you find yourself ravenously hungry or ignoring hunger cues often?
Do you find that if you deviate from your "normal" eating or exercise routine you "quickly gain weight?"
Do you feel out of control around certain foods, unable to stop eating when full?
If you answered yes to any/some of the questions above, you are likely not at your set point. I hope that's helpful, I'd love to hear your thoughts in the comments.
And have a great week!