I'm staying put in Boston this weekend with zero formal plans and I'm pumped about it. I use to belong to a running group in Charlottesville and it was soooooo life giving for me. Community + fresh air + positivity + movement. So I walked into a local running shop in our neighborhood on Tuesday and the guy ended up talking to me about the local running group and how they offer free running groups on Tues/Thurs/Sat. So I think I'm going to try out a group fun run on Saturday and see how that goes. I'm actually really hopeful + excited about finding a fun running community again. I've had to repair my relationship with running over the years and come to realize my body enjoys yoga or barre/pilates and then some social running. I'll report back. If any readers are part of some Boston running clubs let me know in the comments!
I also really want to find a good brunch this weekend…but other than that, we'll see where the weekend takes us.
Now, onto recap of the the eats!
BREAKFASTS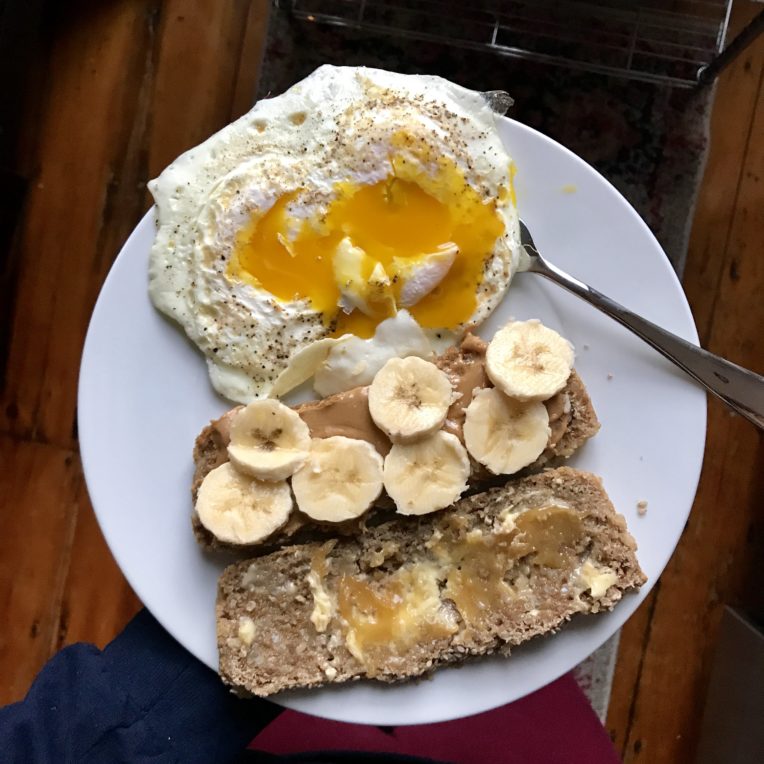 I have been ALL ABOUT the eggs + bread combo lately. One day it was leftover homemade bread (my first loaf ever..I have a ways to go) with honey + butter on one slice, pb + banana on the other and 2 fried eggs.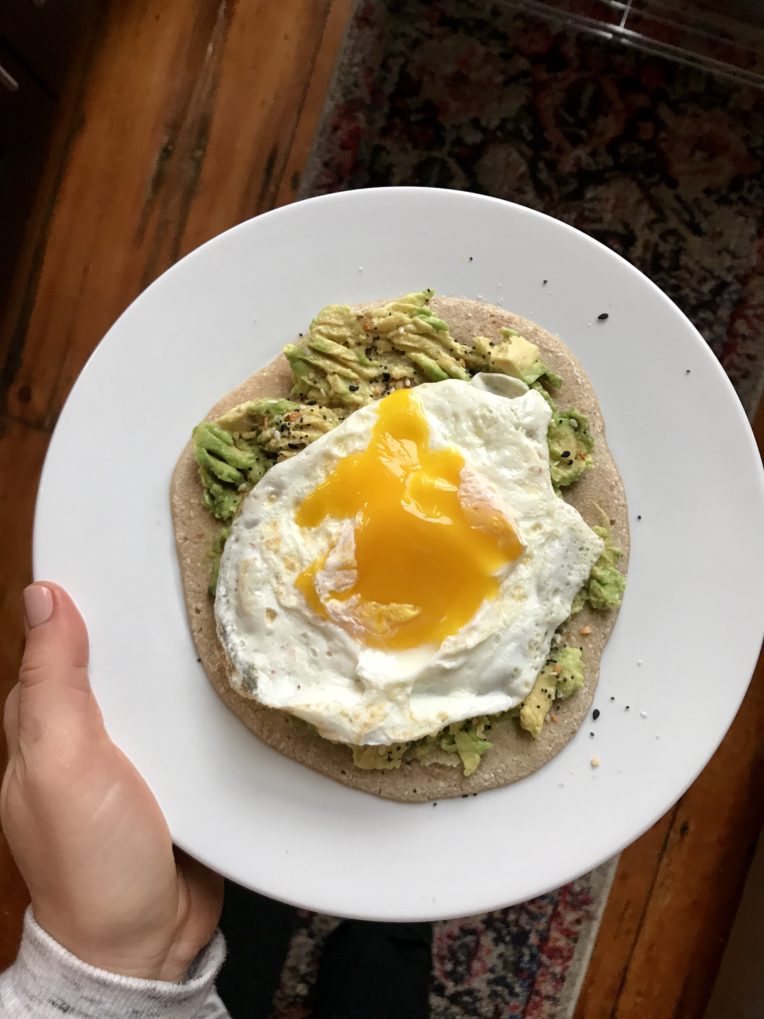 Several days it was doughy flatbread with mashed avocado and a fried egg. Plus a banana and pb with it most days.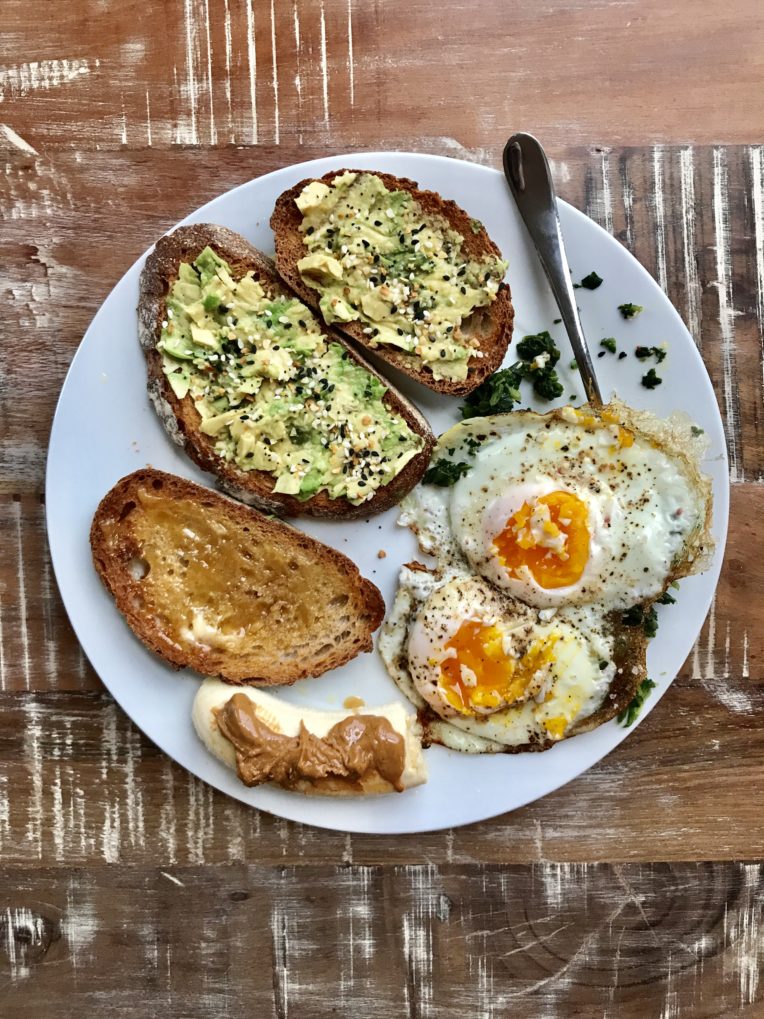 The most epic breakfast I had this week was on both Tuesday and Thursday morning. I could eat this for 30 days straight probs. Iggy's sourdough with mashed avocado on some slices and honey + butter on the other slice. Plus fried eggs over kale and the other half of Nick's banana with cashew butter. Depending on hunger and the size of the slices I'll have 2-3 pieces. Maybe you eat 1 slice or maybe you eat 4 or 5. You do you boo boo.
LUNCHES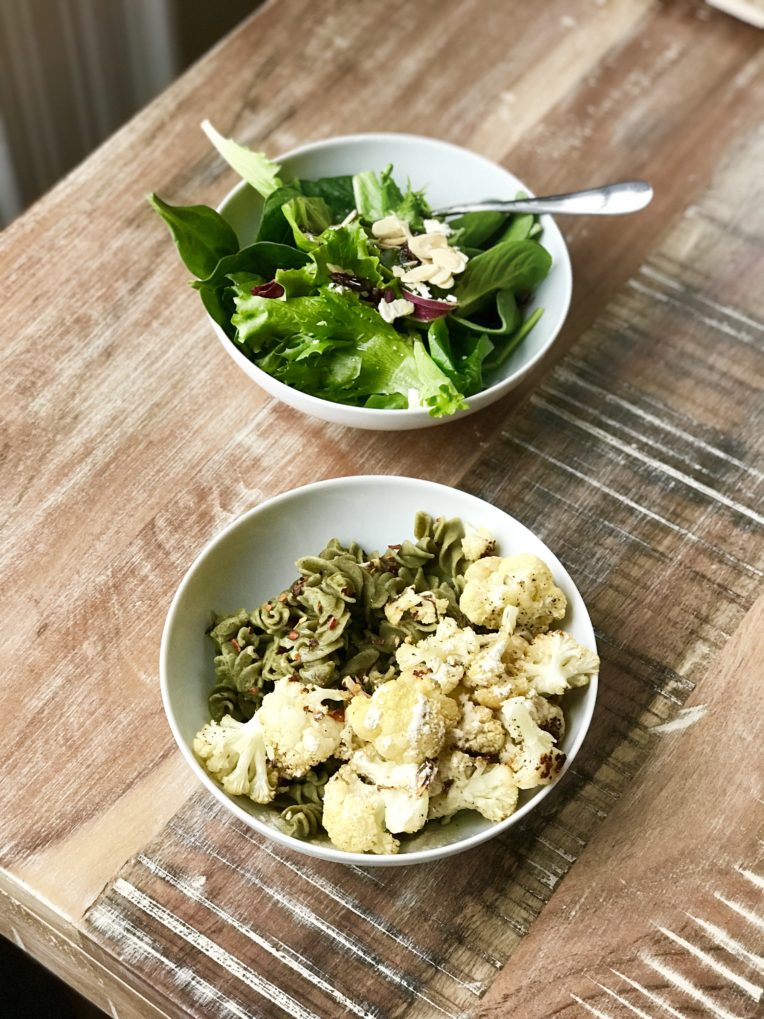 Monday I had leftover taco salad at Jena's in Nashville. And then Tuesday when I got back to Boston, I roasted up some leftover cauliflower in olive oil, boiled up some spinach + broccoli pasta a company sent me and drizzled more olive oil, garlic power and red pepper on top. Plus some mixed greens topped with goat cheese, almonds and cranberries…and more olive oil. Ate that on Wednesday too.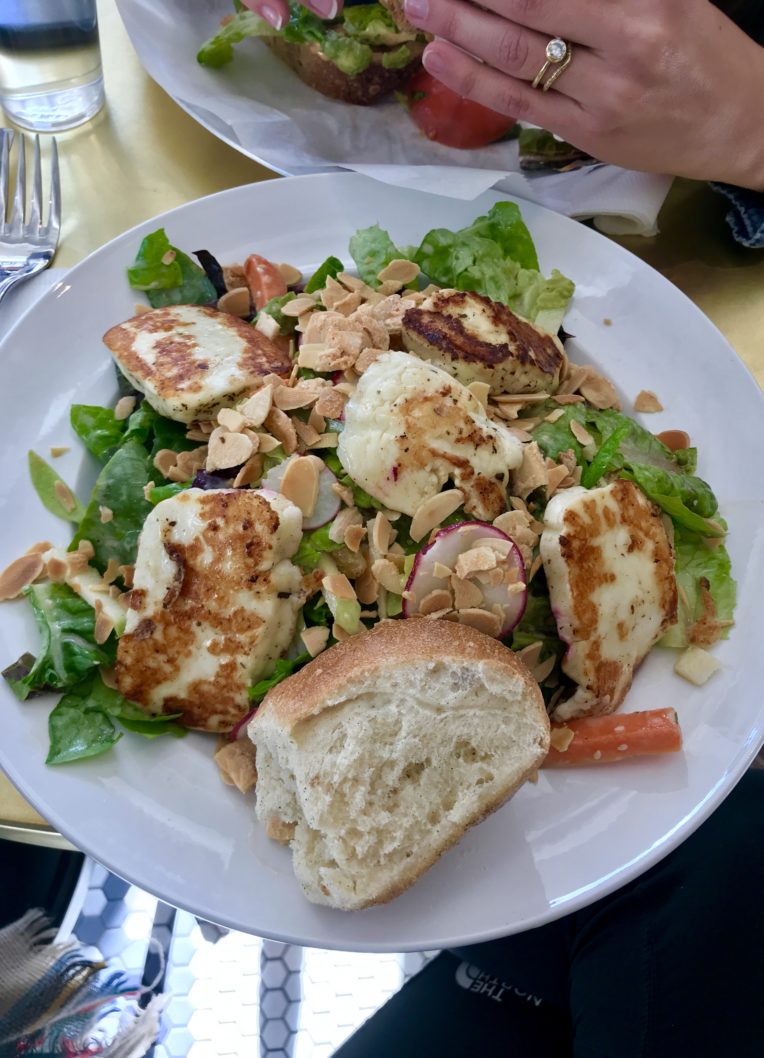 On Thursday I met up with my friend Kara at Tatte for lunch and ordered the halloumi salad. Mmmmm HALLOUMI, you are a dream. Roasted carrots, honey almonds, golden raisins, tahini dressing…it was fab.
Today we'll do a "fridge clean out lunch" which might be leftover soup (see below) or some salad with buttered toast or who knows. If I get lazy I end up making a smoothie and pop some popcorn on the stove.
DINNERS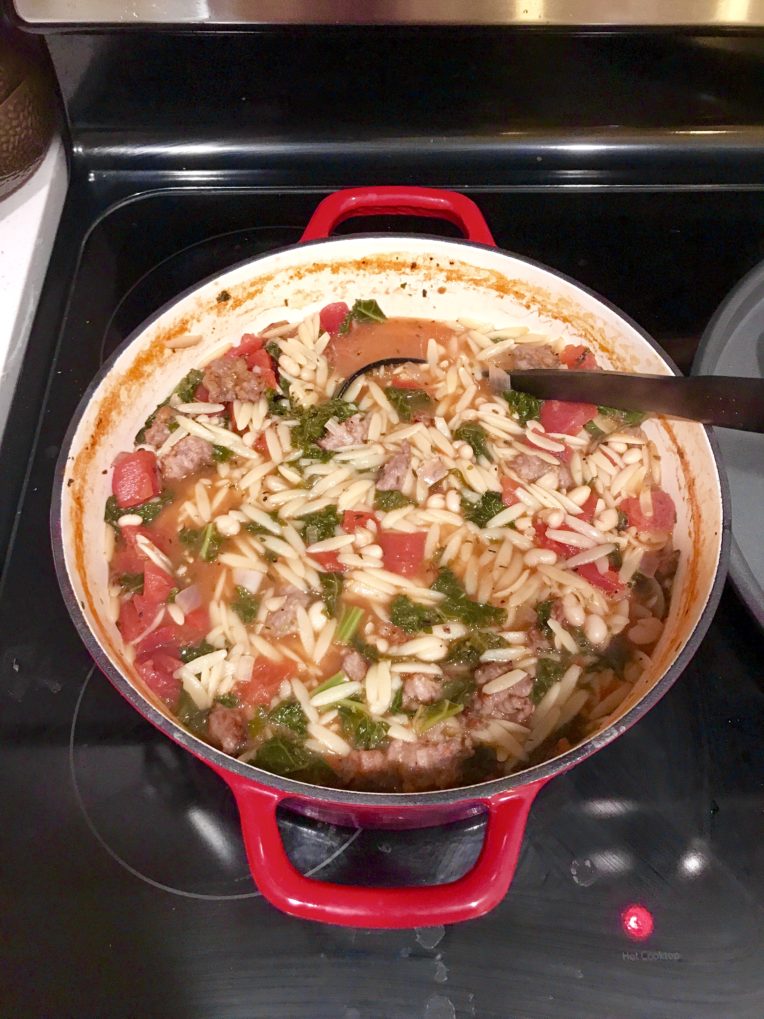 Sunday I ate sausage, kale and orzo soup Jena made.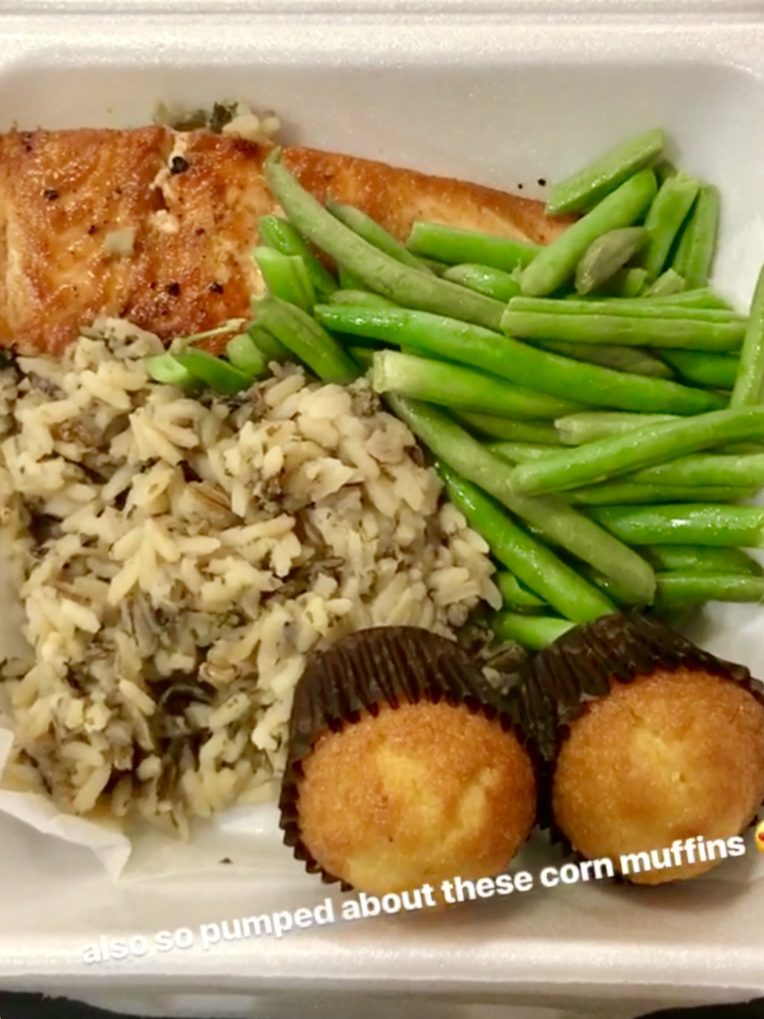 Nashville airport dinner of salmon + wild rice + green beans + corn muffins on Monday night. Enjoyed every last bite of this. It wasn't the most incredible salmon ever (expectedly…it's the airport) but I did taste awesome because I was pretty hungry by that point.
Tuesday and Thursday we ate more soup! And roasted red potatoes + red wine. I think I'll need a break from soup soon, but for now it's easy and satisfying. I went to yoga Tuesday night while Nick cooked this kale, white bean and chicken soup. Husband points. I came back a more calm and less insane so I think it was good for everyone all around. 🙂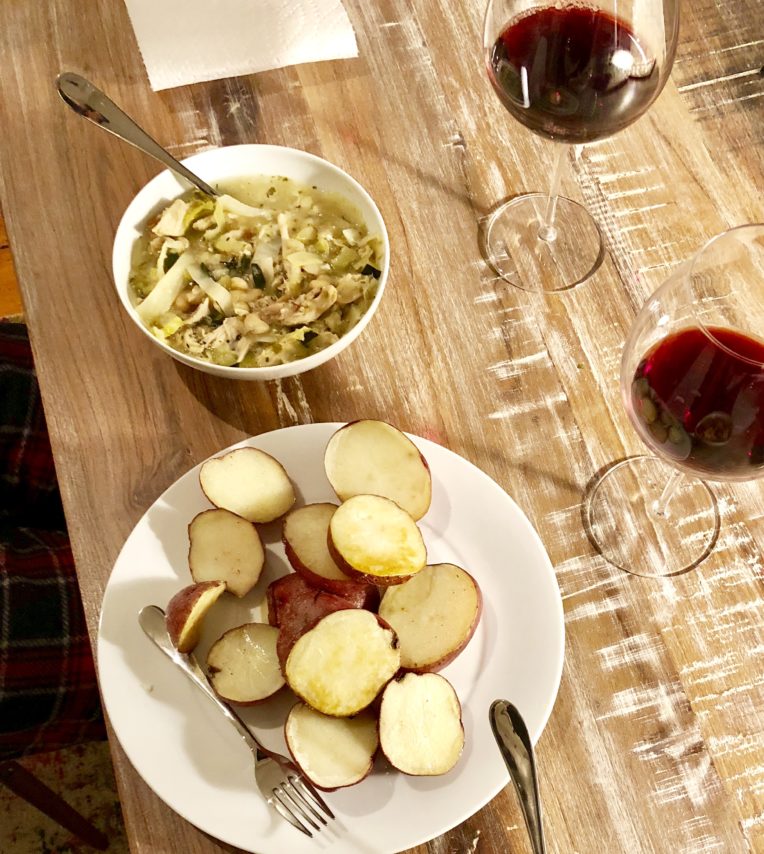 I went to dinner with a girlfriend on Wednesday to Myers + Chang and it was GOOD. I"ll be back! Really good food with a causal vibe and I thought the service was really good. Then I went to go through my camera and realized I took zero pictures. Insert palm to face emoji.
SNACKS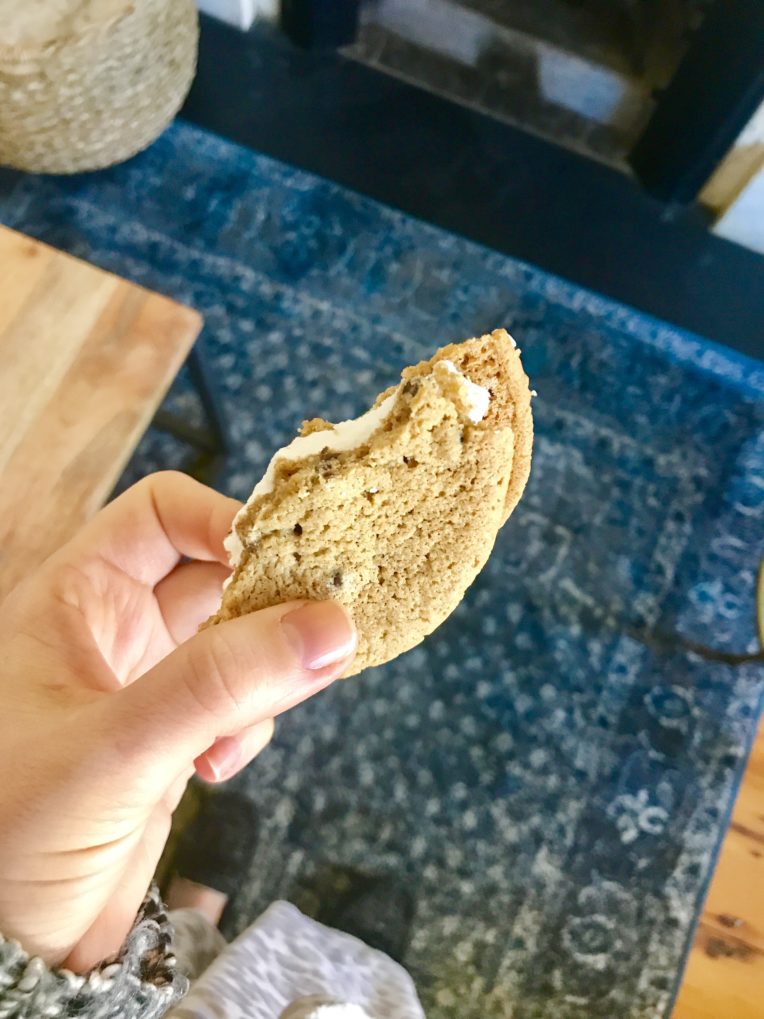 Cookie + frosting sandwich split between afternoon snack one day and bedtime snack the next. <3 frosting…the love runs deep. Back story…I use to feel so crazy around frosting. Like, CRAZY. It was easier to run a marathon than exercise self control over this beautiful sugar spread. Then I started giving myself permission and ate frosting more regularly (whenever I wanted it) and I felt less crazy. Way less crazy. By getting it off the pedestal I was able to even hear what my body was saying so I could be more mindful.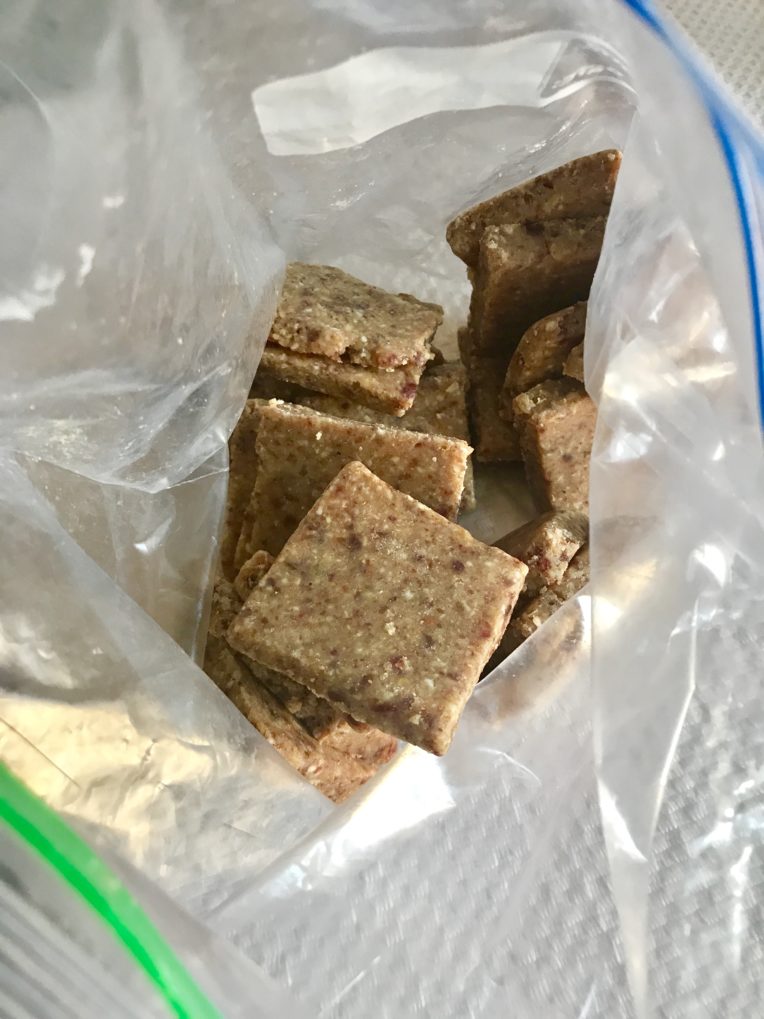 I made a double batch of copycat coconut larabars and have been eating them in the morning before breakfast, afternoon or before bed. They are tastiest out of the freezer I think.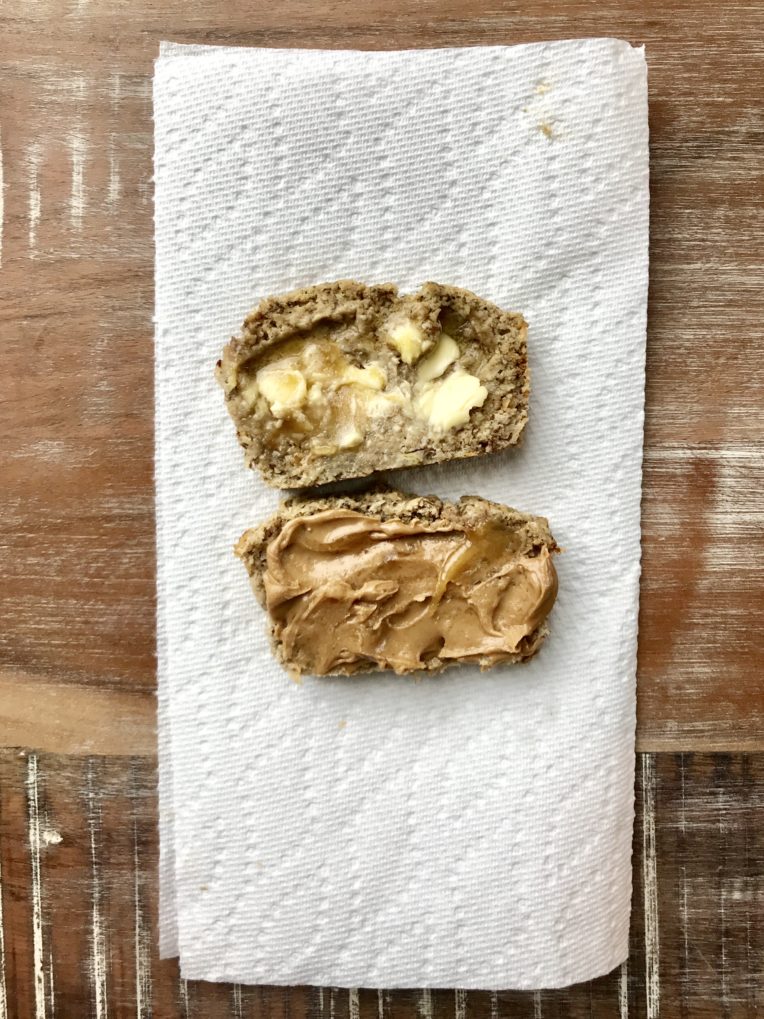 Banana bread snack one day. With pb + honey on one slice and honey + butter on another. I'm waiting for my bananas to go brown so I can make another batch.
This isn't everything that made it into my mouth this week, but a good snapshot based on what ended up on my camera roll. I hope it inspires you to eat satisfying foods…not to feel like you need to eat the same thing.
I've gotten a lot of requests for a meal "planning" post when it comes to intuitive eating so I'm planning to do that next week!
Have a relaxing weekend!